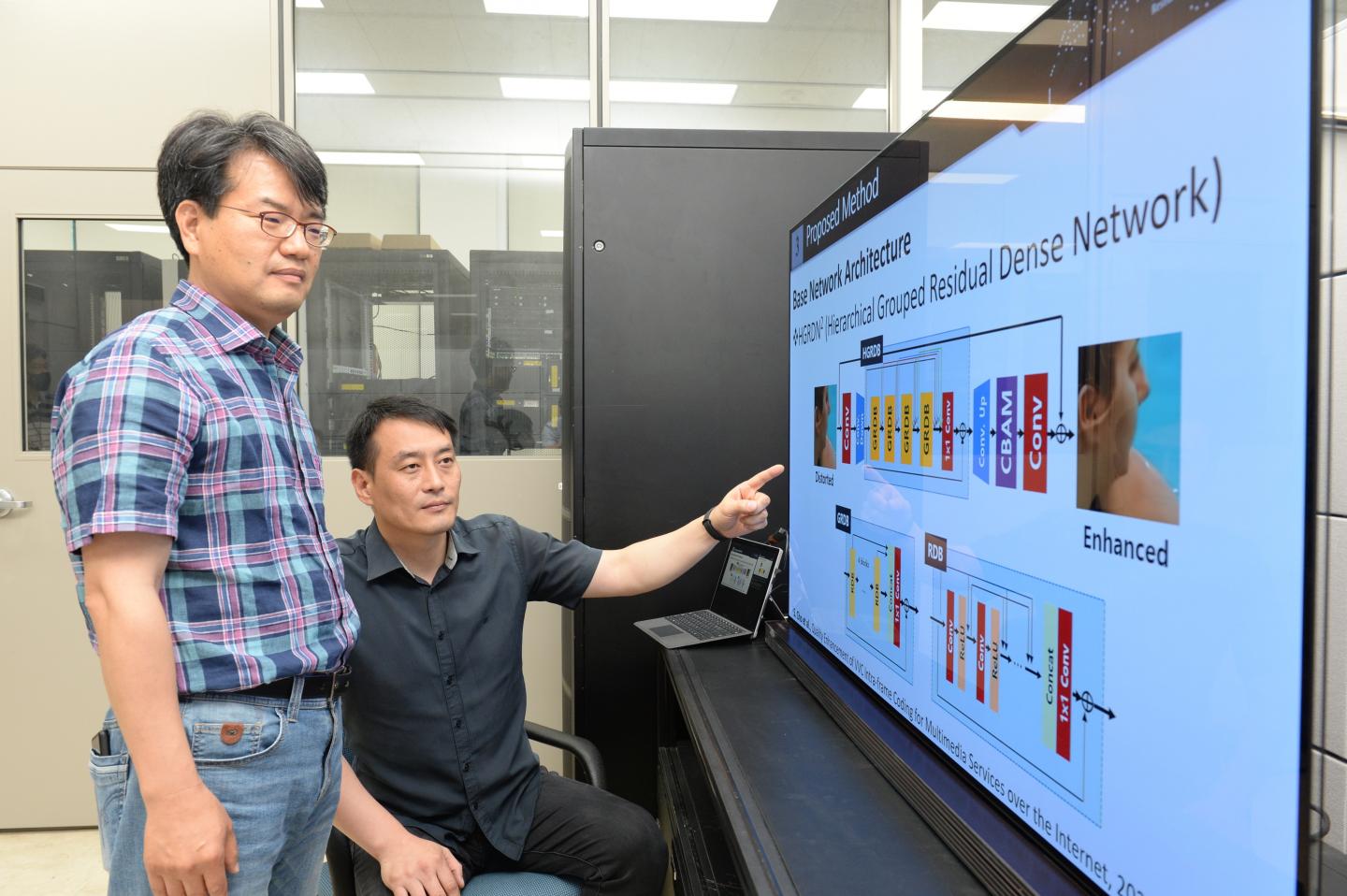 Korean researchers practically swept the board in the global challenge on AI-based image and video compression. Two teams from Electronics and Telecommunications Research Institute (ETRI) won 1st and 2nd places at the Challenge on Learned Image Compression (CLIC), a global AI video compression competition hosted by renowned computer vision society, Computer Vision Pattern Recognition (CVPR).
Now in its 3rd iteration this year, CLIC is the only contest on AI-based video compression technology supported by global powerhouses such as Google, Facebook, and Netflix.
Media files featuring topnotch technologies such as VR, AR, and hologram are becoming bigger and more complex. This contest is becoming more prestigious as the industry is putting in efforts to optimize the compression rate and quality of restored video beyond the limitations of old methods.
"The big differentiation of my team is the in-house technology based on multiple source techs such as minimal entropy-based video compression," said Jooyoung Lee, the ETRI senior researcher.
Heung-Mook Kim, Assistant Vice President of ETRI's Media Research Division, said that they would apply AI in this era of 3D video such as hologram, light field, and point cloud to overcome the limitations of existing technologies.
The researchers filed 38 patents, both local and international, while publishing 18 articles in international journals such as ICLR2019, one of the top 3 societies in the field of AI. They will also keep working on improving quality, boosting speed, and enhancing the compression performance of the latest video coding standard.
###
About Electronics and Telecommunications Research Institute (ETRI)
ETRI is a non-profit government-funded research institute. Since its foundation in 1976, ETRI, a global ICT research institute, has been making its immense effort to provide Korea a remarkable growth in the field of ICT industry. ETRI delivers Korea as one of the top ICT nations in the World, by unceasingly developing world's first and best technologies.
---