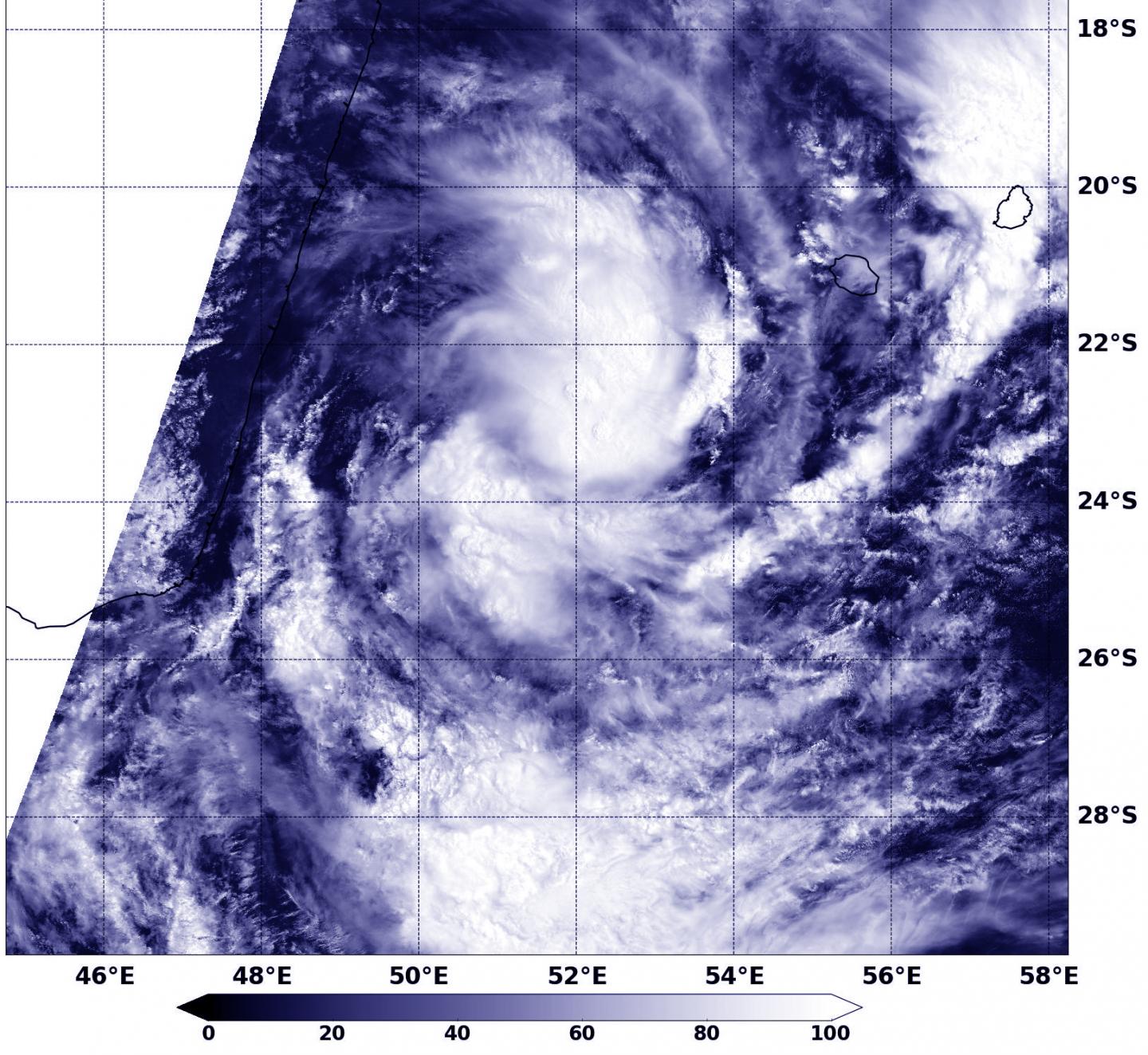 Tropical Storm 10S developed as NASA's Terra satellite passed over the Southern Indian Ocean. The tropical storm developed from tropical low pressure area 96S between Madagascar and La Reunion Island.
The Moderate Resolution Imaging Spectroradiometer or MODIS instrument that flies aboard NASA's Terra satellite captured a visible image of newborn Tropical Storm 10S on Feb. 10 at 0620 UTC (1:20 a.m. EST). The image showed bands of thunderstorms wrapping into the well- defined low-level center from the northern and southern quadrants of the storm.
At 1500 UTC (10 a.m. EST) on Feb. 10, Tropical Storm 10S (TS10S) had maximum sustained winds near 35 knots (40 mph/62 kph). TS10S was located near 24.0 degrees south latitude and 52.3 degrees east longitude, about 266 nautical miles southwest of Saint Denis, La Reunion Island.
The Joint Typhoon Warning Center expects the storm to continue moving to the southeast and peak in intensity on Feb. 11 with sustained winds reaching 50 knots (57.5 mph/92.6 kph) before weakening the next day when it is forecast to encounter strong vertical wind shear and cooler sea surface temperatures.
###
---