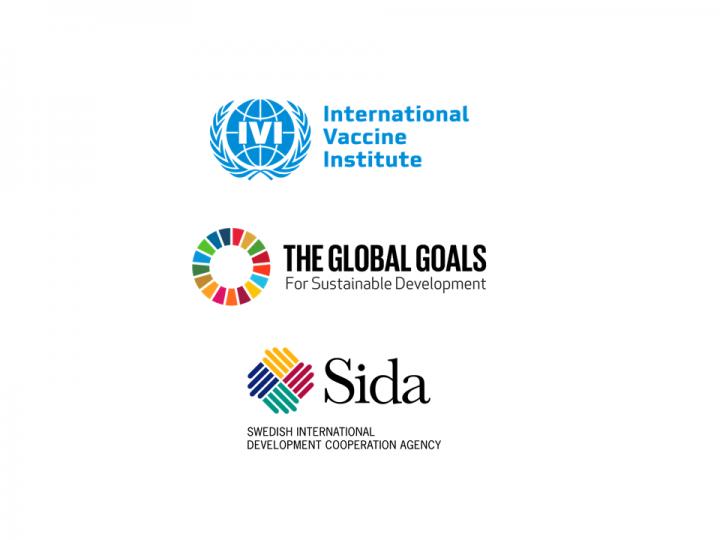 May 21, 2020 - SEOUL, South Korea - The International Vaccine Institute (IVI) announced today that the Swedish International Development Cooperation Agency (Sida) has contributed an additional 6,200,000 SEK (approx. 630,000 USD) to IVI to support national responses to COVID-19 in Madagascar and Burkina Faso.
Detecting cases of COVID-19 requires trained personnel, equipment, and centralized infrastructure to carry out screening and diagnostic testing which may be limited in low-income countries. IVI will leverage its network of infectious disease surveillance sites to determine whether the low, though rising, number of confirmed cases in sub-Saharan Africa accurately reflects disease burden or is compromised by limited diagnostic capability or other extraneous factors (such as climate).
"COVID-19 is a global pandemic with the potential to overwhelm health systems around the world, and particularly those in resource-limited settings," said Dr Florian Marks, Deputy Director General of Epidemiology, Public Health, Impact, Clinical Development at IVI. "Our established surveillance network across sub-Saharan Africa has enabled burden of disease studies for cholera, typhoid, and schistosomiasis, and we're very grateful for Sweden's contribution to build capacity on the ground to proactively respond to this pandemic and the next."
To supplement longer-term epidemiological and clinical studies, IVI will assist with screening and diagnosing suspected COVID-19 cases (including patients presenting with flu-like and other respiratory illness symptoms) at designated healthcare centers as well as conduct a cross-sectional survey of the general population. All activities will be in coordination with national authorities to ensure alignment and sustainable capacity-building.
"It is crucial for governments and aid agencies to support research that enables low- and middle-income countries to prepare for, and respond to, global health threats like COVID-19," said Dr Teresa Soop, Senior research advisor at Sida. "Sida is proud to support IVI and its mission to develop and deliver vaccines while ensuring global access and equity."
IVI's support for the COVID-19 response in Madagascar and Burkina Faso will align with the World Health Organization (WHO)'s coordinated global research roadmap as well as the African Union/African Centers for Disease Control's continental strategy. Through this collaboration, Burkina Faso and Madagascar will be able to identify and report cases in the global COVID-19 data repository which will ultimately bolster effective policies in responding to the pandemic.
###
About IVI's surveillance network
IVI is leading a network of infectious disease surveillance sites across major cities in sub-Saharan Africa, including Ibadan, Nigeria; Ouagadougou, Burkina Faso; Kumasi, Ghana; Kisantu, Democratic Republic of Congo; and Antananarivo, Madagascar. At these sites, febrile patients are screened and recruited for blood culture testing at secondary and tertiary hospitals spanning a combined catchment population of more than 10 million people. Currently, IVI and its partners are conducting a Phase 1 vaccine trial for a schistosomiasis vaccine candidate at the Madagascar and Burkina Faso sites, and expanding available data on invasive Salmonella infections across the network to support the introduction of typhoid conjugate vaccines in Africa.
The International Vaccine Institute (IVI) is a nonprofit inter-governmental organization established in 1997 at the initiative of the United Nations Development Programme (UNDP). Headquartered in Seoul, South Korea, IVI was the first international organization hosted by Korea. IVI has 35 signatory countries and the World Health Organization (WHO) on its treaty, including Korea, Sweden and India as state funders.
Our mandate is to make vaccines available and accessible for the world's most vulnerable people. We focus on infectious diseases of global health importance such as cholera, typhoid, shigella, salmonella, schistosomiasis, Group A Strep, Hepatitis A, HPV, TB, HIV, MERS, COVID-19, as well as antimicrobial resistance. For more information, please visit https://www.ivi.int
About the Swedish International Development Cooperation Agency (Sida)
The Swedish International Development Cooperation Agency, Sida, is Sweden's government agency for international development cooperation. We strive to reduce world poverty by allocating resources and knowledge with the goal of making a difference for people in low- and middle-income countries. To achieve this, we collaborate with actors from civil society and research institutes as well as the UN-system and public and private sectors. Sida's activities are funded through Swedish tax revenue.
CONTACT
Aerie Em, Global Communications & Media Specialist
+82 2 881 1386 | aerie.em@ivi.int
---