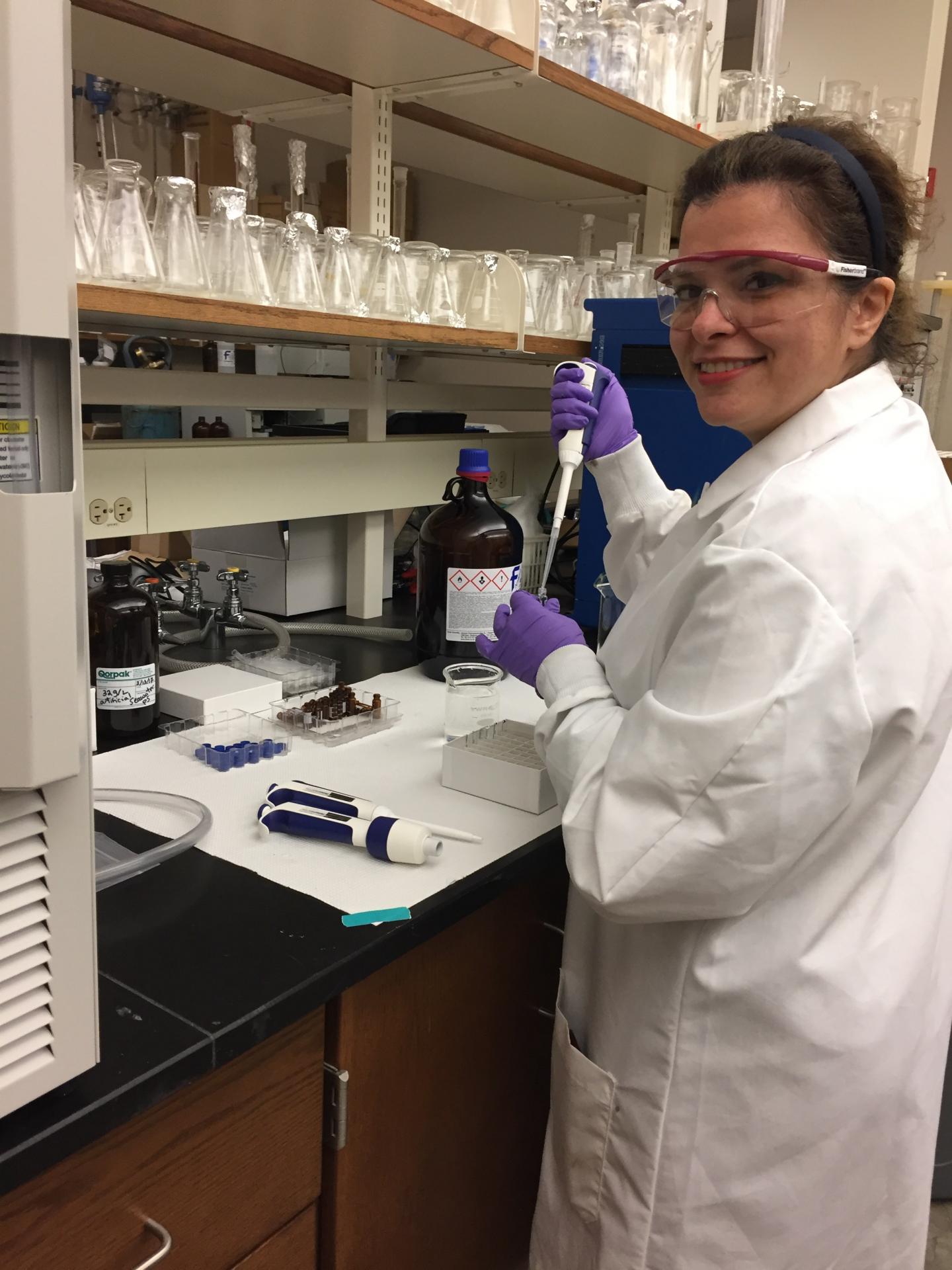 The Environmental Protection Agency, or EPA, lists about 65 chemicals as "toxic pollutants" under the Clean Water Act, 16 of which are polycyclic aromatic hydrocarbons, or PAHs. LSU Department of Environmental Sciences doctoral candidate Parichehr Saranjampour conducted research on a chemical class of PAHs that is not on the EPA's list -- Dibenzothiophene, or DBT. DBT and its three related chemical compounds contain sulfur that is found in crude oil. Saranjampour studied how these chemical compounds move and change over time, which revealed new information that has never been published before. Her findings differ from the EPA's information about these chemical compounds. This new research was published today in the Journal of Environmental Toxicology and Chemistry.
Saranjampour studied two processes that chemicals undergo -- evaporation and oxidation, or what happens when something is exposed to air and light. From lab experiments, she found that one compound oxidized faster than the currently accepted rate relative to the two compounds. She also found that another compound evaporates and is released into the air faster than previously thought, which may have implications on land animals and humans who come into contact with oil, such as oil rig workers.
"These results indicate that the sulfur containing polycyclic aromatic hydrocarbons in the crude oil may evaporate very fast after an oil spill on the Gulf of Mexico surface water," Saranjampour said. However, her research also shows that these chemicals may linger in deeper water and convert into other chemicals that may be more water soluble.
These chemicals are not only found after a crude oil spill, but they can also be found in water and sediment where crude oil or diesel fuel are present.
"These results call for more research by environmental chemists and toxicologists to investigate the environmental impacts of these chemicals in water, sediment, air and on living organisms," she said.
She is currently investigating the toxicity of these chemical compounds.
###
---
Journal
Environmental Toxicology and Chemistry
DOI