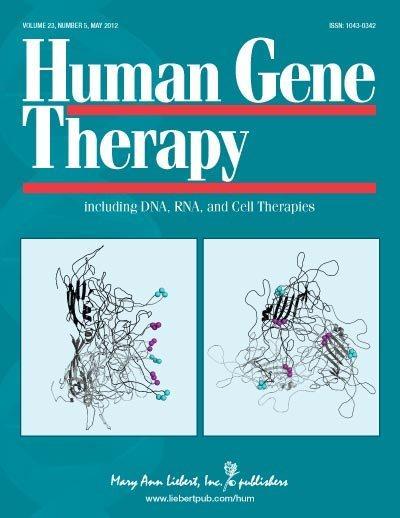 New Rochelle, NY, June 18, 2012—A single-dose vaccine capable of providing immunity against the effects of cocaine offers a novel and groundbreaking strategy for treating cocaine addiction is described in an article published Instant Online in Human Gene Therapy, a peer-reviewed journal from Mary Ann Liebert, Inc. (http://www.liebertpub.com) The article is available free online at the Human Gene Therapy website (http://www.liebertpub.com/hum).
"This is a very novel approach for addressing the huge medical problem of cocaine addiction," says James M. Wilson, MD, PhD, Editor-in-Chief, and Director of the Gene Therapy Program, Department of Pathology and Laboratory Medicine, University of Pennsylvania Perelman School of Medicine, Philadelphia.
In the article "AAVrh.10-Mediated Expression of an Anti-Cocaine Antibody Mediates Persistent Passive Immunization That Suppresses Cocaine-Induced Behavior," (http://online.liebertpub.com/doi/pdfplus/10.1089/hum.2011.178) a team of researchers from Weill Cornell Medical College (New York, NY), The Scripps Research Institute (La Jolla, CA), and Cornell University (Ithaca, NY) used a virus-based delivery vehicle in mice to transfer a gene that produces a protein capable of binding to cocaine present in the blood, preventing the cocaine from crossing into the brain. The protein is a monoclonal antibody that sequesters cocaine, making the vaccinated mice resistant to the drug's effects. Whereas unvaccinated mice exhibited hyperactivity when exposed to intravenous cocaine, the immunized mice showed no effects, according to authors Jonathan Rosenberg, et al.
###
About the Journal
Human Gene Therapy (http://www.liebertpub.com/hum), the Official Journal of the European Society of Gene and Cell Therapy, British Society for Gene Therapy, French Society of Cell and Gene Therapy, German Society of Gene Therapy, and five other gene therapy societies is an authoritative peer-reviewed journal published monthly in print and online that presents reports on the transfer and expression of genes in mammals, including humans. Related topics include improvements in vector development, delivery systems, and animal models, particularly in the areas of cancer, heart disease, viral disease, genetic disease, and neurological disease, as well as ethical, legal, and regulatory issues related to the gene transfer in humans. Tables of contents and a free sample issue may be viewed online at the Human Gene Therapy website (http://www.liebertpub.com/hum).
About the Publisher
Mary Ann Liebert, Inc. (http://www.liebertpub.com) is a privately held, fully integrated media company known for establishing authoritative peer-reviewed journals in many promising areas of science and biomedical research, including Tissue Engineering, Stem Cells and Development, and Cellular Reprogramming. Its biotechnology trade magazine, Genetic Engineering & Biotechnology News (GEN), was the first in its field and is today the industry's most widely read publication worldwide. A complete list of the firm's 70 journals, books, and newsmagazines is available at the Mary Ann Liebert, Inc. website (http://www.liebertpub.com).
---
Journal
Human Gene Therapy