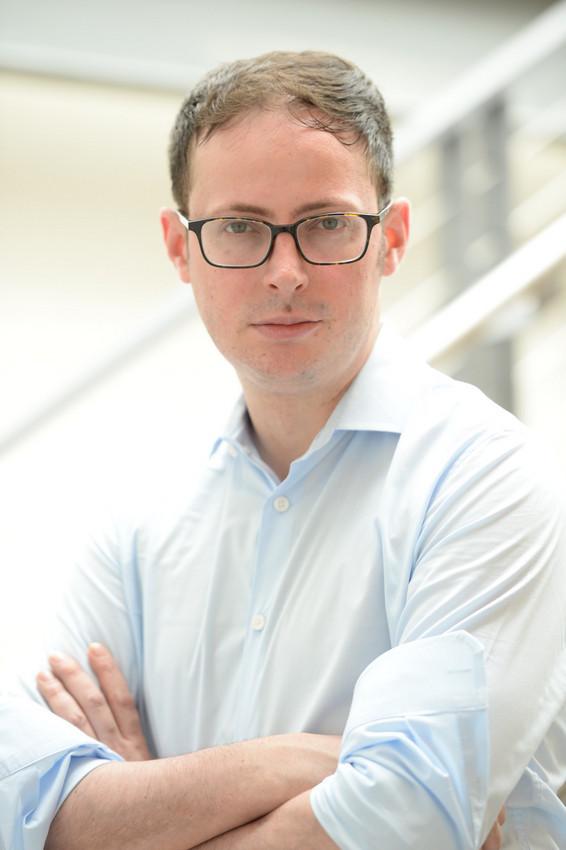 Nate Silver will be awarded the 2015 JPBM Communications Award. The Joint Policy Board for Mathematics (JPBM) represents the American Mathematical Society, the American Statistical Association, the Mathematical Association of America, and the Society for Industrial and Applied Mathematics. The award will be presented at the Joint Mathematics Meetings this month in San Antonio, Texas.
Through his articles for major media, his blog FiveThirtyEight.com, and his book The Signal and the Noise, Nate Silver has provided a great public service by showing how sound quantitative methods can greatly increase understanding of significant societal issues.
A graduate in economics from the University of Chicago and the London School of Economics, Silver first became well known for his innovative use of baseball statistics, particularly the creation of PECOTA (Player Empirical Comparison and Optimization Test Algorithm), a system for predicting the performance of hitters and pitchers. After selling PECOTA to Baseball Prospectus, he became a partner in the firm and wrote over 200 articles for the publication.
Before long Silver began deploying his signature skill with statistics in order to predict election outcomes. His fame soared with the 2008 election when he correctly predicted, in 49 out of the 50 states, which candidate would win. He also correctly predicted the outcome of all 35 Senate races that year. His predictions, based on models that he developed and that draw exclusively on demographic and polling statistics, flummoxed pundits who based their predictions on more-conventional methods of political analysis. His political blog, FiveThirtyEight.com, became a leader in this type of "data journalism".
Silver's 2012 book, The Signal and the Noise: Why So Many Predictions Fail--but Some Don't, became a bestseller. In it, he describes how to use tools from statistics and probability to build mathematical models that can make accurate predictions. He also analyzes many examples from everyday life in which principles for building such models are violated---resulting in inaccurate predictions. The book has been praised for its clear and accurate explanations of mathematical and statistical concepts, for its breadth, and for its engaging style.
Nate Silver is a communicator par excellence who captures the power and elegance of mathematical and statistical concepts and demonstrates their relevance to everyday life.
###
Presented annually, the JPBM Communications Award recognizes outstanding achievement in communicating about mathematics to non-mathematicians. The award will be presented at the Joint Mathematics Meetings, Sunday, January 11, 2015 at 4:25 PM, at the Henry B. Gonzalez Convention Center in San Antonio, Texas.
Find out more about AMS prizes and awards at http://ams.org/prizes-awards/prizes.
Founded in 1888 to further mathematical research and scholarship, today the nearly 30,000 member American Mathematical Society fulfills its mission through programs and services that promote mathematical research and its uses, strengthen mathematical education, and foster awareness and appreciation of mathematics and its connections to other disciplines and to everyday life.
---