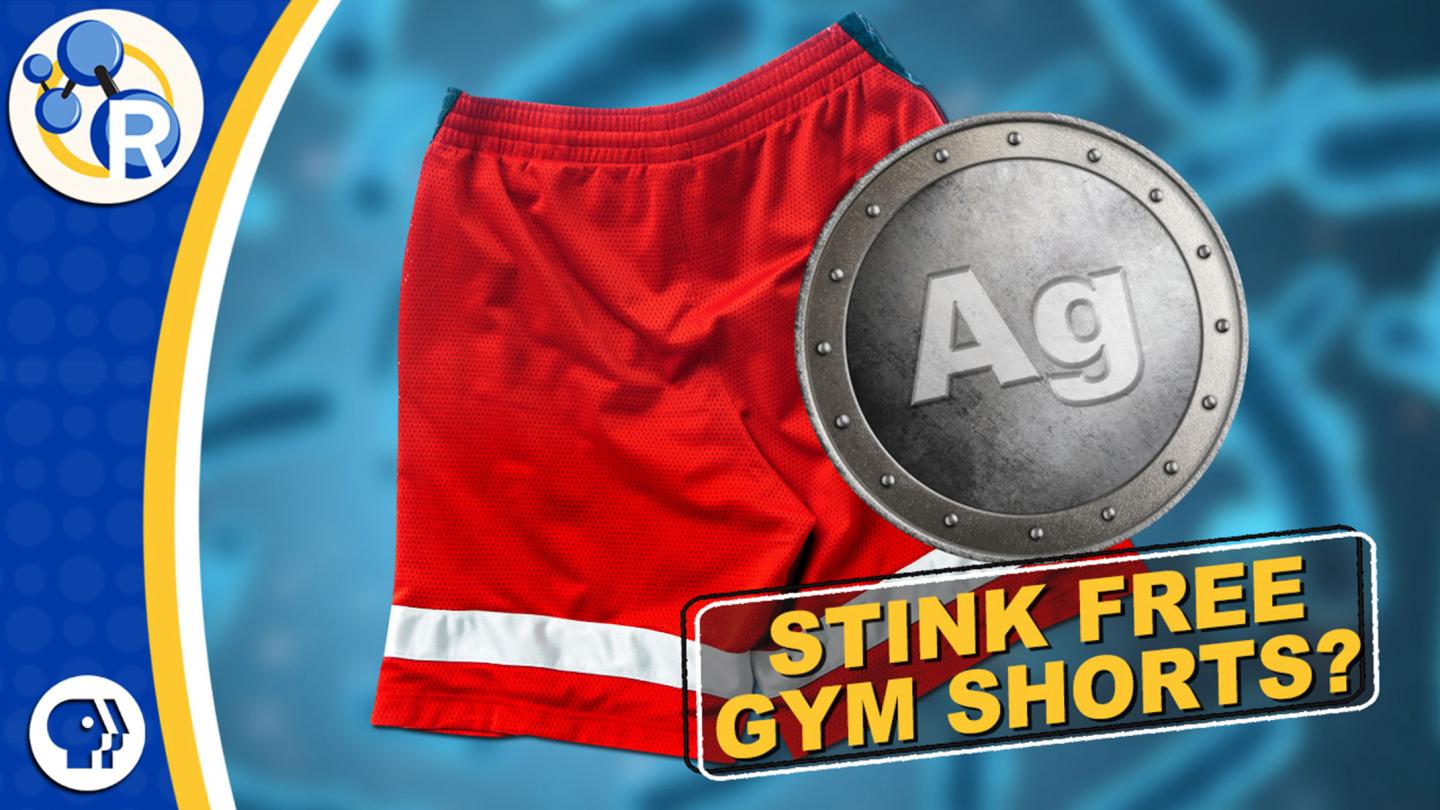 WASHINGTON, Sept. 20, 2018 -- Trendy workout clothes may advertise that special silver nanoparticles embedded in the fabric will cut the sweaty odor that builds up from repeated gym visits. It turns out there's some truth to these claims. Silver can kill the bacteria that cause B.O., and new techniques, including nanotech, allow clothing manufacturers to incorporate silver that doesn't come out in the wash or harm the environment. In this video, Reactions explains how all of that is possible. And don't forget: #NationalNanoDay is October 9, and ACS is celebrating science on the nanoscale all week. Whether you're a nano expert, a teacher in the classroom, a student interested in career opportunities or just curious to learn more, visit http://www.acs.org/nano. https://youtu.be/3UcnYMFTzFQ.
Reactions is a video series produced by the American Chemical Society and PBS Digital Studios. Subscribe to Reactions at http://bit.ly/ACSReactions, and follow us on Twitter @ACSreactions.
The American Chemical Society, the world's largest scientific society, is a not-for-profit organization chartered by the U.S. Congress. ACS is a global leader in providing access to chemistry-related information and research through its multiple databases, peer-reviewed journals and scientific conferences. ACS does not conduct research, but publishes and publicizes peer-reviewed scientific studies. Its main offices are in Washington, D.C., and Columbus, Ohio.
To automatically receive press releases from the American Chemical Society, contact newsroom@acs.org">newsroom@acs.org.
Follow us: Twitter Facebook Instagram
###
---