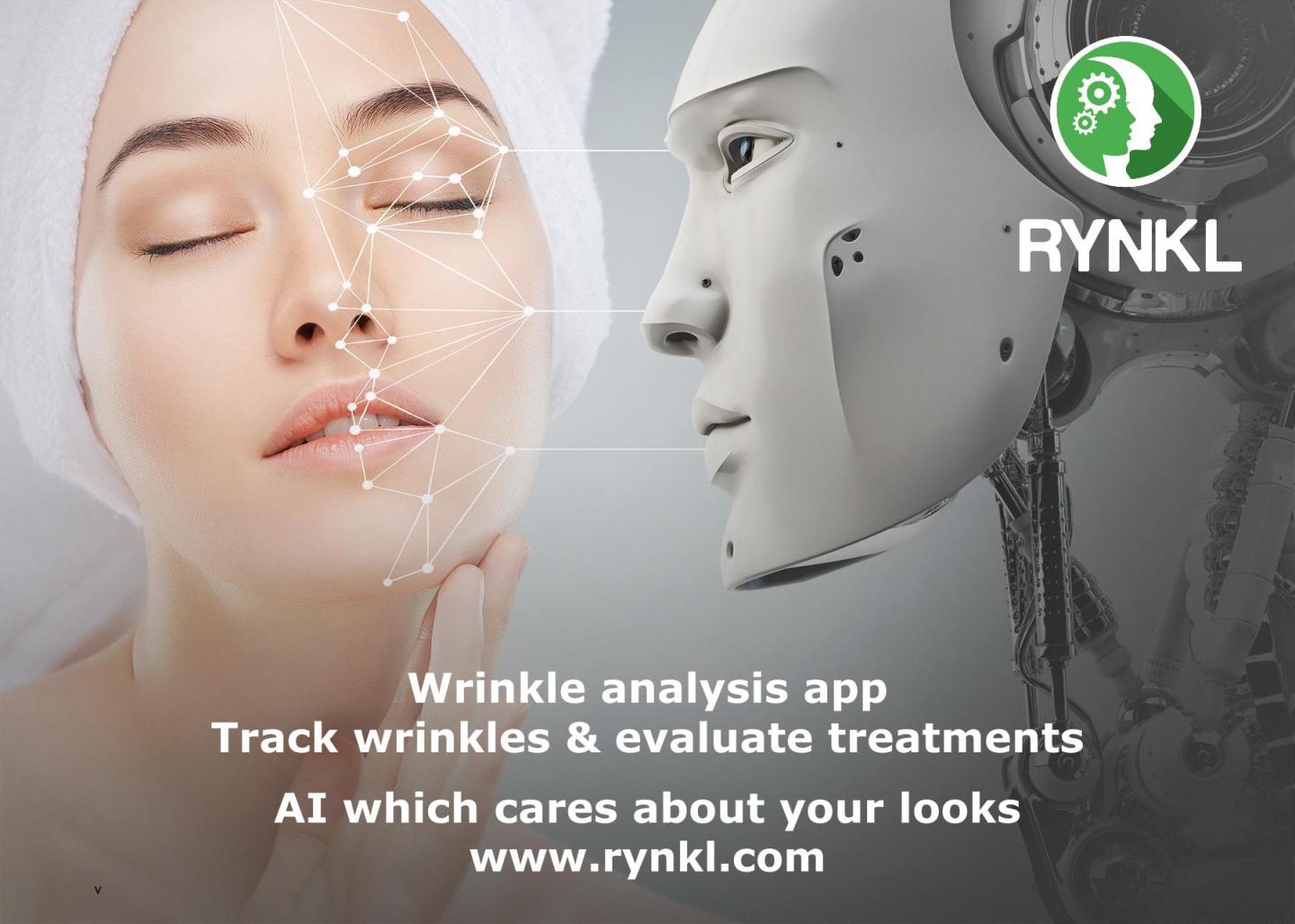 Insilico Medicine to present their results in applying deep learning to biomarker development and cosmetics applications at INNOCOS World Beauty Innovation Summit in Vienna 9-10th of June. INNOCOS is one of the largest annual events in the beauty industry bringing together top experts from many areas of research, R&D heads of the cosmetics conglomerates, innovation and strategy professionals and digital media experts.
In addition to heading Insilico Medicine, Inc, a big data analytics company focused on applying advanced signaling pathway activation analysis and deep learning methods to biomarker and drug discovery in cancer and age-related diseases, Alex Zhavoronkov, PhD is the co-founder and principal scientist of Youth Laboratories, a company focusing on applying machine learning methods to evaluating the condition of human skin and general health status using multimodal inputs. The company developed an app called RYNKL, a mobile app for evaluating the effectiveness of various anti-aging interventions by analyzing "wrinkleness" and other parameters. The app was developed using funds from a Kickstarter crowdfunding campaign and is now being extensively tested and improved. The company also developed a platform for running online beauty competitions, where humans are evaluated by a panel of robot judges. Teams of programmers also compete on the development of most innovative algorithms to evaluate humans.
"One of my goals in life is to minimize unnecessary animal testing in areas, where computer simulations can be even more relevant to humans. Serendipitously, some of our approaches find surprising new applications in the beauty industry, which has moved away from human testing and is moving towards personalizing cosmetics and beauty products. We are happy to present our research results to a very relevant audience at this major industry event", said Alex Zhavoronkov, CEO of Insilico Medicine, Inc.
Insilico Medicine scientists recently published a paper by Putin et al, titled "Deep biomarkers of human aging: Application of deep neural networks to biomarker development" in Aging, one of the highest-impact journals in the field and have multiple publications in review. Both published and unpublished data will be presented at the event.
Artificial intelligence is entering every aspect of our daily life. Deep learning systems are already outperforming humans in image and text recognition and we would like to bring some of the most innovative players like Insilico Medicine, who dare to work with gene expression, imaging and drug data to find novel ways to keep us healthy, young and beautiful", said Irina Kremlin, director of INNOCOS.
###
About Insilico Medicine
Insilico Medicine, Inc. is a bioinformatics company located at the Emerging Technology Centers at the Johns Hopkins University Eastern campus in Baltimore with R&D resources in Belgium, Russia and Poland hiring talent through hackathons and competitions. It utilizes advances in genomics, big data analysis and deep learning for in silico drug discovery and drug repurposing for aging and age-related diseases. The company pursues internal drug discovery programs in cancer, Parkinson's, Alzheimer's, sarcopenia and geroprotector discovery. Through its Pharma.AI division the company provides advanced machine learning services to biotechnology, pharmaceutical and skin care companies. Brief company video: https://www.youtube.com/watch?v=l62jlwgL3v8
---