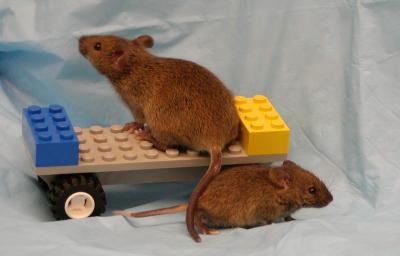 Researchers have found that levels of a regulatory protein called ATF4, and the corresponding levels of the molecules whose expression it controls, are elevated in the livers of mice exposed to multiple interventions known increase longevity.
Elevation of ATF4, at least in the liver, seems to be a shared feature of diets, drugs, genes, and developmental alterations that extend maximum lifespan.
"Pathways that appear to change in the same way in many different kinds of slow-aging mice may provide helpful hints towards the design of drugs that keep people healthy longer by slowing most of the diseases of aging," said Dr. Richard Miller, senior author of the Aging Cell study. "ATF4 seems to be involved in control of aging from yeast to mice, so it's a good bet to be important in human aging, too."
###
---