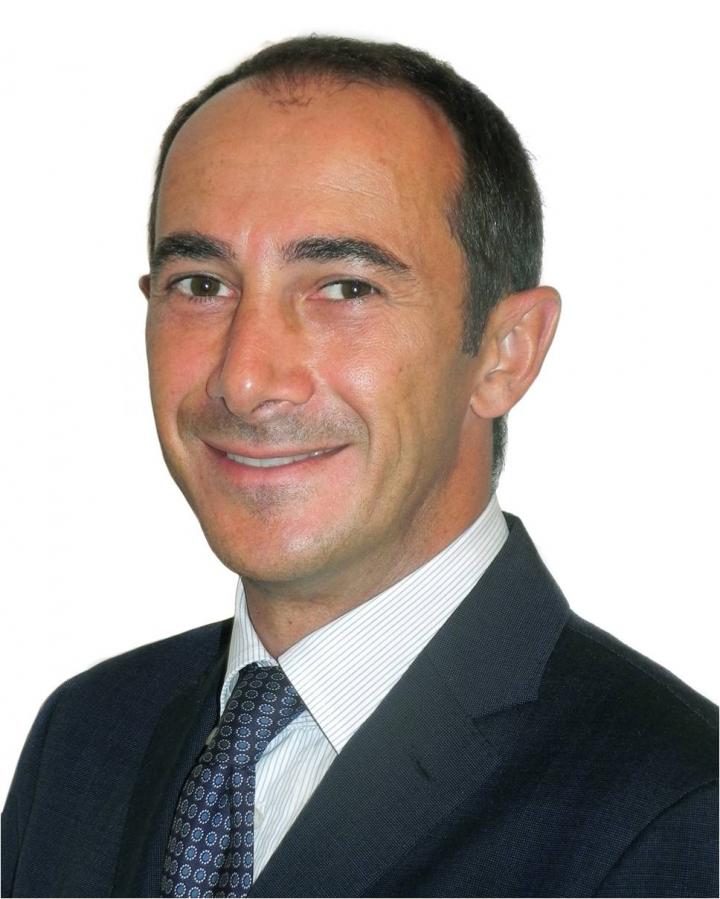 Barcelona -- The intriguing story of the recently-discovered protein, zonulin, advances a chapter today as Italian scientists announce the results of their latest research linking zonulin with two common inflammatory bowel conditions. The researchers have discovered that people with non-coeliac gluten sensitivity (NCGS) and irritable bowel syndrome (IBS) have higher than normal blood levels of zonulin, suggesting an important role for the protein in the development of these conditions.
Speaking at the 23rd United European Gastroenterology Week (UEG Week 2015) in Barcelona, Spain, Professor Giovanni Barbara from the University of Bologna said the results may lead to new treatment strategies for these conditions. "We were intrigued to find that blood levels of zonulin were almost as high in patients with NCGS as in those with coeliac disease," he said.
Zonulin in autoimmune disease
Zonulin is a type of protein (a haptoglobin) that was discovered in 2000 by a team of researchers at Maryland School of Medicine in the USA. The protein is found within intestinal cells and it is the only human protein discovered so far that regulates the permeability of the intestine. Zonulin has been called a "tight junction regulator", as it controls the size of the gaps between the intestinal cells and orchestrates the passage of nutrients, water and cells into and out of the gut.
Scientists have found that zonulin is produced and released by triggers including intestinal bacterial infections and gluten, and a link between zonulin and coeliac disease has already been established. In the presence of zonulin, the normally tight junctions between the intestinal cells remain open, creating bowel "leakiness" and initiating an inflammatory cascade that eventually damages the intestinal wall.
"Increased intestinal permeability has been implicated in a range of autoimmune conditions including coeliac disease, type 1 diabetes, rheumatoid arthritis and multiple sclerosis," explained Prof. Barbara. "Since zonulin is a key regulator of intestinal permeability, it is possible that this protein provides a common link between all these conditions."
Zonulin in NCGS and IBS
In the latest study, the team from Bologna recruited patients with NCGS (n=27), diarrhoea-predominant IBS (IBS-D) (n=15), coeliac disease (n=15) and healthy volunteers (n=15) and they measured their blood levels of zonulin. The highest zonulin levels were found in the patients with coeliac disease (mean 0.033 ng/mg), followed by those with NCGS (mean 0.030 ng/mg) and IBS-D (mean 0.012 ng/mg). The mean level in the healthy volunteers was only 0.007 ng/mg. In the patients with NCGS, blood levels of zonulin fell significantly when they were eating a gluten-free diet.
"This study has increased our understanding of zonulin and how it might contribute to the development of these common and disabling bowel conditions," said Prof. Barbara. "Hopefully, our work will lead to new diagnostic and therapeutic strategies for patients with these and possibly other autoimmune conditions."
###
References
1. Barbaro MR, et al. The role of zonulin in non-celiac gluten sensitivity and irritable bowel syndrome. Abstract presented at the 23rd United European Gastroenterology Week (UEG Week 2015), Oct. 24-27 2015, Barcelona, Spain. 2. Fasano A. Ann NY Acad Sci 2012;1258:25-33.
Notes to Editors
For further information, or to arrange an interview with Professor Barbara, please contact a member of the UEG Media Team in the UEG Week Press Office or contact Luke Paskins on 44-0-1444-811099 or media@ueg.eu
About UEG Week
UEG Week is the largest and most prestigious gastroenterology meeting in Europe and has developed into a global congress. It attracts over 14,000 participants each year, from more than 120 countries, and numbers are steadily rising. UEG Week provides a forum for basic and clinical scientists from across the globe to present their latest research in digestive and liver diseases, and also features a two-day postgraduate course that brings together top lecturers in their fields for a weekend of interactive learning.
About UEG
UEG, or United European Gastroenterology, is a professional non-profit organisation combining all the leading European societies concerned with digestive diseases. Together, its member societies represent over 22,000 specialists, working across medicine, surgery, paediatrics, gastrointestinal oncology and endoscopy. This makes UEG the most comprehensive organisation of its kind in the world, and a unique platform for collaboration and the exchange of knowledge.
To advance standards of gastroenterological care and knowledge across Europe and the world, UEG offers numerous activities and initiatives, including:
UEG Week, the biggest congress of its kind in Europe, and one of the two largest in the world.
UEG Education, the universal source of knowledge in gastroenterology, providing online and classroom courses, a huge online library and delivering the latest GI news, fostering debate and discussion
Training Support, funding for innovative training and educational programmes, as well as international scientific and professional co-operations
UEG Journal, published bi-monthly, covering translational and clinical studies from all areas of gastroenterology
EU Affairs, promoting research, prevention, early diagnosis and treatment of digestive diseases, and helping develop an effective health policy for Europe
Find out more about UEG's work by visiting http://www.ueg.eu or contact: Luke Paskins on 44-0-1444-811099 or media@ueg.eu
---