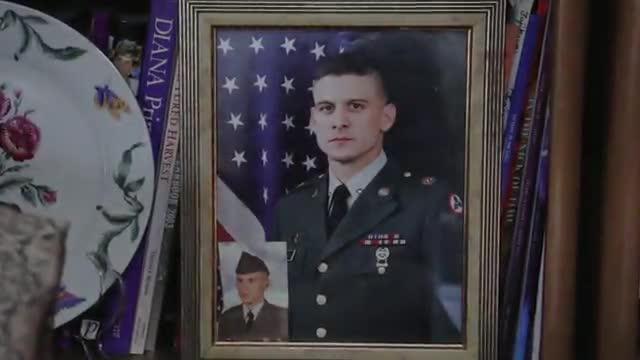 Veterans of the war in Vietnam, the Gulf War, Somalia, Iraq, and Afghanistan suffering from post-traumatic stress disorder (PTSD) found significant relief from their symptoms as a result of practicing the Transcendental Meditation (TM) technique, according to a new study published in Military Medicine.
The 41 veterans and 5 active-duty soldiers in the study had been diagnosed with clinical levels of PTSD, as measured by the PTSD Checklist-Civilian (PCL-5). After one month, 87% had a clinically significant decrease of more than 10 points. The reduction was so great that 37 participants (80%) had their symptoms reduced to below the clinical level, meaning that they were no longer considered to have a disorder.
The effect size, which is a measure of the magnitude of a treatment, was 1.91. This is unusually high, with a value of .8 considered to be a strong effect. In addition, the very low p-value (p < 0.0001) indicates these results were probably not due to chance. The study included a 90-day posttest; PTSD symptoms continued to improve.
"It's remarkable that after just one month we would see such a pronounced decrease in symptoms, with four out of five veterans no longer considered to have a serious problem with PTSD," said lead author Robert Herron.
More effective than standard treatment
By way of comparison, the standard treatment, which entails veterans attending counseling and re-experiencing their trauma as part of the therapy, is typically only partially successful, with approximately two-thirds still suffering from PTSD after being treated.
"Transcendental Meditation is very easy to do and results come quickly," said James Grant, Director of Programs for TM for Veterans, which provided partial funding for this study. "TM promotes self sufficiency - it's a tool that the veteran can use for life, on his or her own."
In addition, research has shown that Transcendental Meditation has a positive benefit for many of the conditions associated with PTSD, such as high anxiety, insomnia, depression, and high blood pressure.
"Because it works on the neurophysiological level to reduce stress, it has broader impact than cognitively-based therapies," he said.
Veterans able to help themselves
An interesting facet of the study was that the veterans were recruited through media advertising rather than through a veterans hospital.
"The importance of this study is that it shows that veterans are able to help themselves," said lead author Robert Herron. "After learning about the opportunity to participate in the study, they went to local Transcendental Meditation centers to be instructed in the practice."
Dr. Herron said that because of their huge caseload, the Veterans Administration hasn't been able to help all veterans in a timely manner. And veterans are often in desperate need of help.
"The veterans involved were pleased that they were able to do this on their own, and no doubt the VA hospitals appreciate that there are therapeutic approaches that can be undertaken without the costly intensive care of a therapist that treatment typically entails," he said.
Dr. Grant said some veterans are reluctant to go to counseling because of the perceived stigma, but that there's no stigma associated with meditation, which is widely practiced by healthy people.
Practiced 20 minutes twice a day
The participants learned the standard Transcendental Meditation technique, which is practiced 20 minutes twice a day. The study found that the veterans who practiced twice a day as recommended had greater benefits than those who practiced once a day.
This approach to meditation, which was introduced in the West by Maharishi Mahesh Yogi beginning in the late 1950s, has been widely researched over the past 50 years, with over 400 peer-reviewed studies. It is unique in that it doesn't entail contemplation or concentration and is easy to learn and effortless to practice.
"Researchers have been calling for new approaches to PTSD treatments, and Transcendental Meditation seems to be particularly effective," Dr. Grant said. "Veterans who elect to learn Transcendental Meditation themselves can find significant reductions in PTSD. The results are promising and suggest that this is a treatment modality that deserves more rigorous study as a potential treatment for PTSD."
DoD supports research on TM
The current study follows four previous studies on veterans that suggested a benefit for PTSD. Because of these promising findings, the U.S. Department of Defense has supported a randomized controlled trial involving 210 veterans that is now nearing completion.
"The evidence is mounting that Transcendental Meditation is an effective treatment for PTSD," said Colonel Brian Rees, MD, coauthor of the current study. Dr. Rees was the lead researcher on two earlier studies on Congolese refugees suffering from PTSD, and found a significant benefit after just 10 days of TM practice.
Watch a video conference held at the US Institute of Peace on Dec 2016, Exploring the Science of Meditation on Trauma, Stress, and the Brain: Military Panel, where leading experts in the field of military and veteran health discussed the benefits of utilizing TM in the treatment of post-traumatic stress disorder.
###
Funding for veterans to learn the Transcendental Meditation technique in this study was provided by the Wege Foundation of Grand Rapids, Michigan.
To hear veterans talk about the effect that practicing TM had on their lives, watch this video, Real PTS Relief for our Veterans, made by the David Lynch Foundation.
---
Journal
Military Medicine