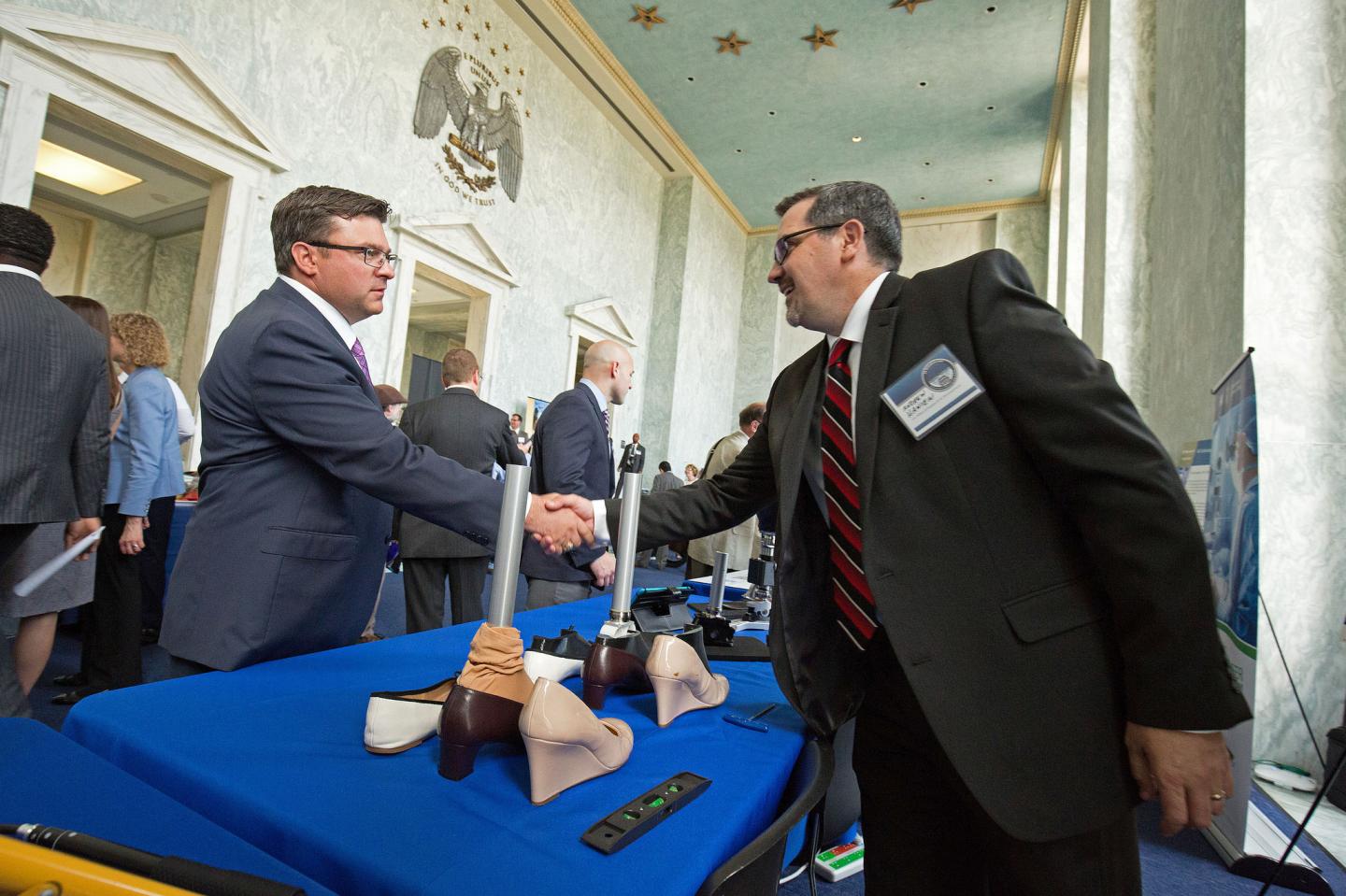 The U.S. Department of Veterans Affairs announced on Monday a new effort to improve public health by pushing its research and inventions into commercial markets.
Dr. John Kaplan, director of the VA Technology Transfer Program, said that in January the VA had engaged TechLink, a non-profit partnership intermediary, for marketing and licensing services that see government research and inventions transferred to businesses.
Researchers at the VA, located at medical centers throughout the U.S., conduct basic and advanced preclinical and clinical research on rehabilitation, mental health, prosthetics, pain management, and chronic diseases affecting military veterans.
The VA Technology Transfer Program manages, protects and commercializes inventions resulting from VA research, as well as non-research activities.
The department's collection of inventions contains over 500 technologies, including medical devices such as advanced prosthetics, catheters, and mobility enhancing wheelchairs, along with innovative therapies for autism and obesity. The inventions are available to qualified businesses that would transform them into products and treatments.
"This partnership will result in more companies finding VA technologies they can introduce to commercial markets," Kaplan said. "This serves our veterans and non-veteran citizens with new health care tools and adds value to the public investment in our research."
TechLink is also the Department of Defense's intermediary for invention marketing and licensing. It has helped match hundreds of inventions from dozens of DoD labs with successful companies since 1999. The VA learned of TechLink's work for the DoD at a federal technology transfer conference in 2017.
The organization is part of Montana State University in Bozeman, Montana, and employs a team of marketing and licensing professionals, who will begin identifying and guiding private businesses to VA inventions they can productize, then provide licensing assistance at no cost.
"We're motivated to help the VA researchers see their work make a positive impact on patients while helping companies grow and create jobs," said Brett Cusker, TechLink's executive director. "And because both departments conduct health care research, through our online database and broad marketing, VA technologies will attract companies into contact with DoD technologies and vice-versa."
After identifying a VA invention of interest, businesses can contact TechLink for a no-cost consultation and licensing assistance.
###
---