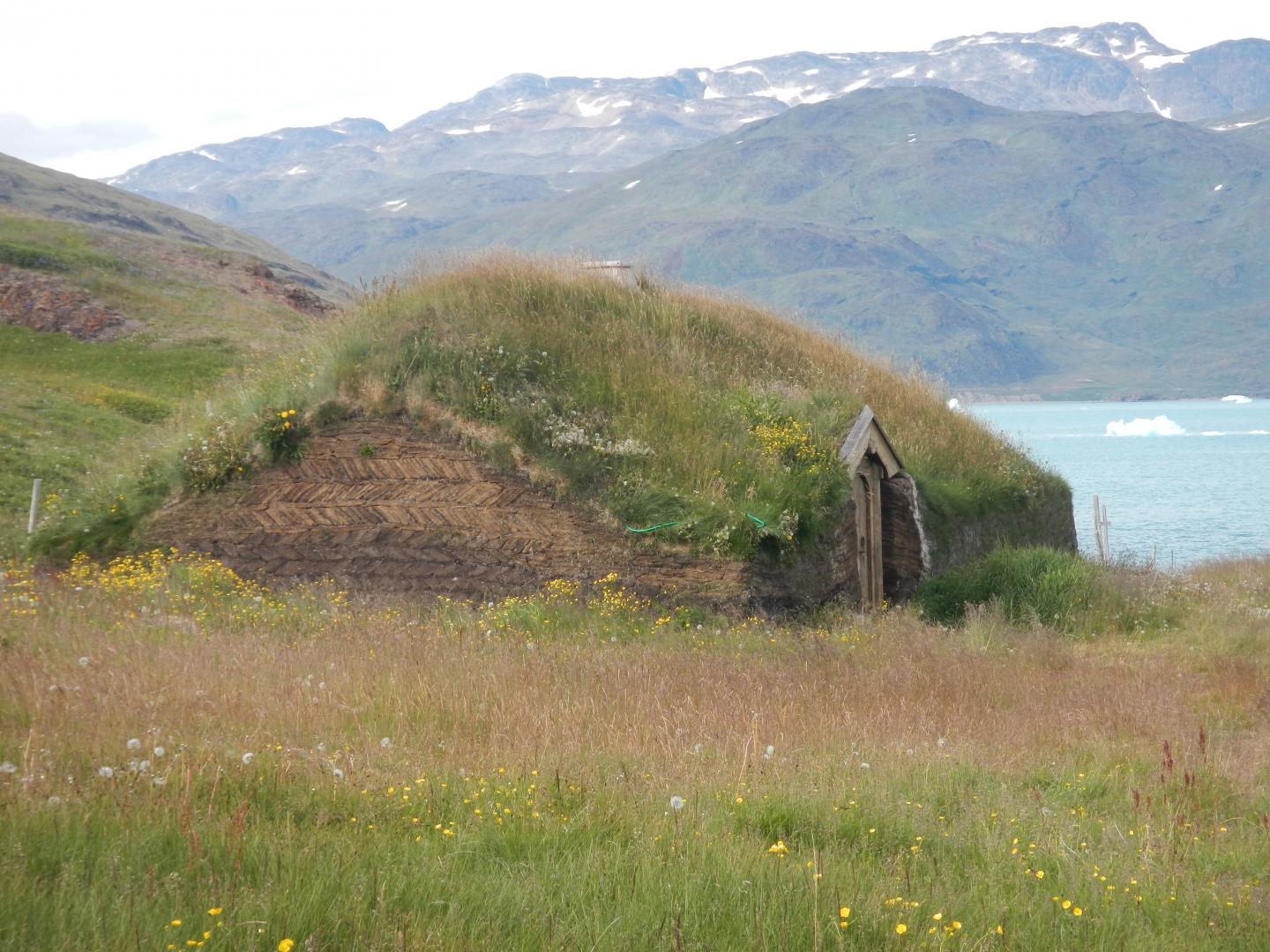 AMHERST, Mass. - The National Science Foundation has awarded $348,218 to climate researchers Raymond Bradley and Isla Castaneda at the University of Massachusetts Amherst to analyze sediment records from Greenland's lakes, where Vikings once settled.
The work will generate new, high-resolution, quantitative records of temperature and hydrology over the past 1,500 years in an area that also has important links to the broader climate dynamics of the North Atlantic. Bradley, with graduate student Greg De Wet, will work in the field over the coming summer, then use newly available organic geochemical techniques in the laboratory to reconstruct past temperature and estimate changes in evaporation over time. These analyses should shed light on climate variations during the period of Norse settlement.
As Bradley explains, according to Icelandic sagas, Norse settlers also known as Vikings established farmsteads in what became known as the "Eastern settlement" near present-day Narsarsuaq, southern Greenland, in 985. Later, more settlements were established in western Greenland, inland from Ivittuut, also known as the "Middle settlement," and further north, inland of Nuuk, the "Western settlement."
He adds, "Archaeological and historical sources paint a picture of relatively successful communities relying on farming and marine resources that provided an adequate economic foundation for many generations of settlers. However, by the early 15th century, the settlements had been abandoned, and there are many questions about why this happened. Although climate change is often cited as the reason, the evidence for that is quite limited and not very convincing. We hope to find out more."
As the geoscientists point out, the climate in southern Greenland is a key area for reconstructing the North Atlantic Oscillation, a major pattern of northern hemisphere climate, and is also linked to Atlantic Meridional Overturning Circulation changes, an important ocean process controlling North Atlantic climate.
They add that studies suggest this sea water circulation factor has been weaker in recent decades than at any time in the last 1,000 years, in the same region where Norse settlements were abandoned by the early 15th century. "Many questions still remain about the causative factors," Castaneda notes. "Although climate change is often cited as the reason for settlement failure, this explanation rests on a very poorly constrained scientific foundation and other explanations have also been proposed."
For this project, the researchers plan to develop a website with materials explaining changes in North Atlantic climate and the history of human migration across the region. It will connect the general public with different aspects of the scientific research, Bradley notes.
He and Castaneda also plan to include about 15 girls in at least one summer session from the UMass Amherst College of Natural Sciences' Eureka! program, a collaboration with Girls Inc. of Holyoke. Eureka! is a nationally recognized program for engaging girls from 12 to 18 years old in exploring science, technology, engineering and mathematics (STEM) fields.
The project will also support a geosciences doctoral student and undergraduates from the Commonwealth Honors College, who will learn modern biogeochemistry techniques and apply them to a fascinating archaeological problem, Bradley says.
###
---