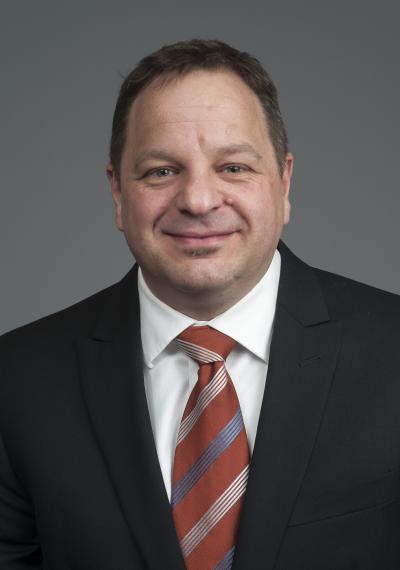 AMHERST, Mass. ¬¬– Computer systems engineers Michael Zink and David Irwin at the University of Massachusetts Amherst recently received a three-year, $390,000 National Science Foundation (NSF) grant to help create a new instrument for the national research community known as a "cloud laboratory."
Dubbed CloudLab, it will among other things allow scientists to run huge or very complex experiments on an enormous and flexible new shared network of reliable, secure and fast computers.
Zink and Irwin's project is part of the six-institution consortium headed by the University of Utah. A $10 million NSF grant to create CloudLab will be distributed to partner institutions in addition to UMass Amherst, including the University of Wisconsin-Madison, Clemson University, Raytheon BBN Technologies and US Ignite. CloudLab will consist of 5,000 linked cores, or computers, that will be free for research and classroom use and should be up and running by spring 2015.
"There's nothing like this available today," Zink says. "This is something that will be very beneficial to many, many researchers." In fact, he adds, some scientists have been expressing frustration that they don't yet have access to a facility like this.
The Utah-led research team did a survey before proposing CloudLab and found that more than 30 research groups across the country said it would be useful on day one. Zink notes, "Building a shared instrument is a much better investment. We will spend that money once, instead of everyone having to build their own."
Zink compares the CloudLab and its capabilities to a sort of "magic house," where researchers can change the number of rooms, their size, the home's power source, wiring and plumbing, number and type of doors and windows, number and type of communication devices and sensors, what they're connected to, the size of storage in the virtual garage and so on.
He explains, "With CloudLab, researchers can ask for all kinds of different configurations, which in computer systems engineering we refer to as data center architectures. When they're finished with their experiments, we turn it back into an empty shell until the next user comes along with their own set of specifications."
The two UMass Amherst researchers will focus on different aspects of CloudLab. Zink's special emphasis will be to look into how future clouds can better support cyber-physical systems such as the Collaborative Sensing of the Atmosphere's (CASA) network of rapid, ground-level X-band weather radars in the Dallas-Fort Worth area to support emergency managers and the National Weather Service with faster, more precise data on approaching severe weather.
Cloud architecture can be designed to improve disaster response by temporarily making emergency communications services faster or giving them priority on mobile networks, for example, or another design may be optimized for analyzing and securely storing medical data.
"A major goal for me is to study how the cloud architecture should change to support cyber-physical interactions such as the CASA network's relationship to real-time control loops supported by the cloud," Zink says. "As a researcher, to use the cloud right now I have to take it the way it is, I can't change the architecture. But it wasn't designed for the cyber-physical systems I want to explore. There are new storage ideas and virtualization techniques to study."
Irwin's focus will be on exploring how to make data centers more energy efficient by testing new power-saving, maintenance and cooling plans, and how to let the cloud use alternative energy sources such as solar and wind despite the fact that they deliver a time-varying power supply that might challenge certain applications.
Zink says each of the three main CloudLab centers will focus on different areas of computer architecture. Researchers at Clemson will explore how high performance computing can be used for weather forecast modeling and genome sequencing, investigators at Utah will use dedicated nodes for studying power efficiency and those at Wisconsin will study advanced storage technologies.
Computer scientist Robert Ricci at the University of Utah and principal investigator of the NSF grant, comments, "Today's clouds are designed with a specific set of technologies 'baked in,' meaning some kinds of applications work well in the cloud, and some don't. CloudLab will be a facility where researchers can build their own clouds and experiment with new ideas with complete control, visibility and scientific accuracy."
###
---