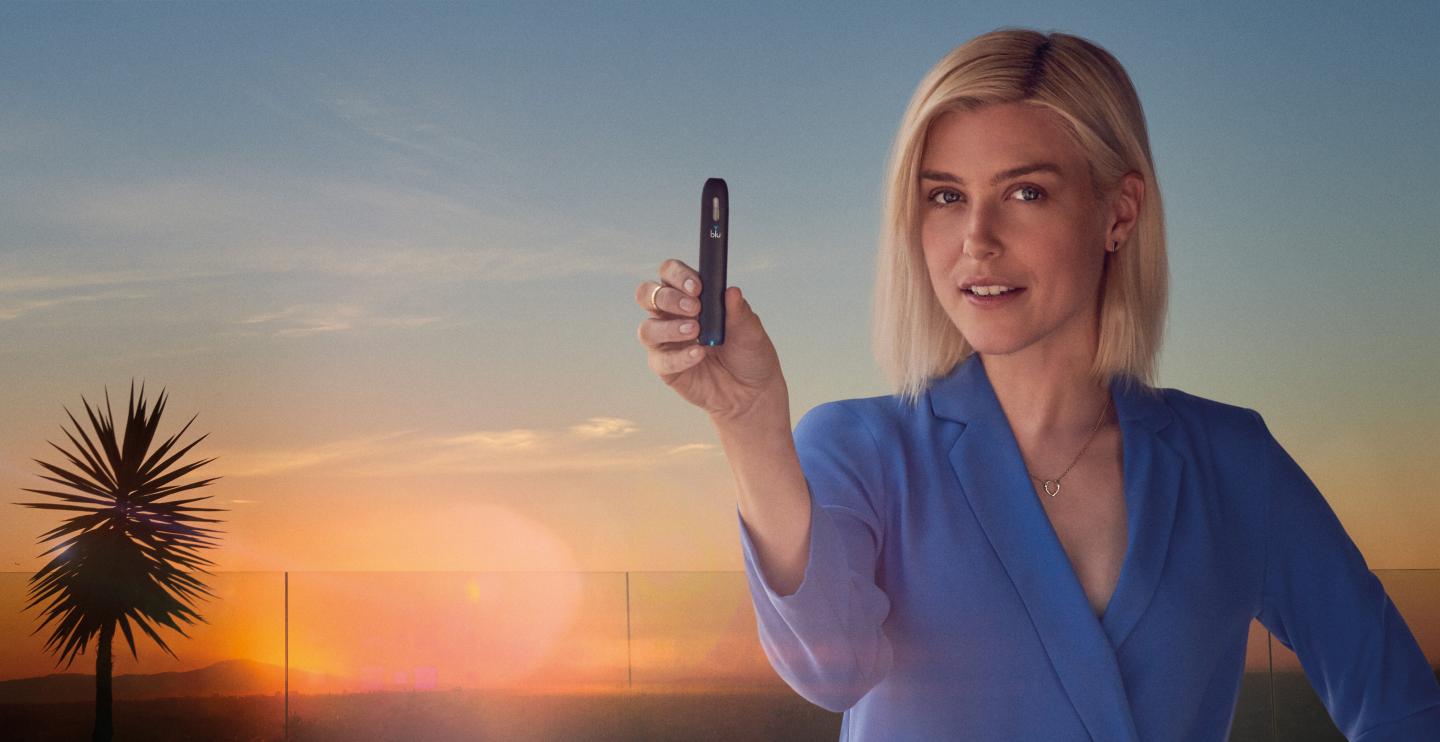 Kallithea, Greece, June 11th 2018 - A new aerosol chemistry study presented on Saturday at the 1st Scientific Summit - Tobacco Harm Reduction: Novel products, Research & Policy, has revealed toxicant levels in myblu pod-system e-cigarette aerosols are up to 99% lower than in cigarette smoke.
Speaking at the conference, Dr Grant O'Connell, Corporate Affairs Manager at Fontem Ventures, the owner of the e-cigarette brand blu, said "Consistent with emerging clinical data, this study demonstrates that high quality vaping devices and e-liquids offer the potential to substantially reduce exposure to carcinogens and toxicants in smokers who use them as an alternative to cigarettes."
The study entitled "Chemical Composition of myblu™ Pod-System E-Cigarette Aerosols: A Quantitative Comparison with Conventional Cigarette Smoke" analysed 51 toxicants of public health interest¹. Only eight were observed at quantifiable levels. These included formaldehyde, acetaldehyde and acrolein - all showing a more than 99% reduction compared to conventional cigarette smoke; manganese and selenium (average 82% reduction vs. cigarette); and NNN, NAT and NNK (more than 99% reduction vs. conventional cigarette)2.
"Testing of the myblu aerosols indicate low or no detectable levels of the toxicants tested. The total yield was less than 1 microgram per puff of toxicants tested, which is 99% less than the 381 micrograms per puff quantified and published for cigarette smoke2" said Dr O'Connell.
Findings from several recent clinical studies* have shown that smokers who have made the switch to e-cigarettes have significantly lower exposure to carcinogens and toxicants found in cigarette smoke, with reductions largely indistinguishable from complete smoking cessation or use of licensed nicotine replacement products.
"It's important that governments and health authorities around the world share this information with smokers seeking to replace conventional cigarettes," said Dr O'Connell.
Fontem Ventures is planning further studies with the myblu including pre-clinical in vitro studies, clinical biomarker studies, and behavioural and population studies to generate a body of evidence to assess the harm reduction potential of myblu products compared to conventional cigarettes.
¹Scientists tested the aerosol from two commercially available myblu™ e-liquids containing 1.6% nicotine, tobacco flavour and 1.6% nicotine, menthol flavour in a myblu™ pod-system e-cigarette for a total of 51 constituents of public health interest, which included those on the FDA Harmful or Potentially Harmful Constituents (HPHCs) list of chemicals in cigarette smoke it considers cause or could cause harm to smokers, and compared to published data for cigarette smoke.
2Conventional cigarette smoke chemistry data (Marlboro Gold) published in Tayyarah,R. and G.A.Long (2014). "Comparison of select analytes in aerosol from e-cigarettes with smoke from conventional cigarettes and with ambient air." Regul Toxicol Pharmacol 70(3):704-710 was used for comparisons in this study.
###
*O'Connell, G., D. W. Graff and C. D. D'Ruiz (2016). "Reductions in biomarkers of exposure (BoE) to harmful or potentially harmful constituents (HPHCs) following partial or complete substitution of cigarettes with electronic cigarettes in adult smokers." Toxicol Mech Methods: 1-12.
*Goniewicz, M. L., M. Gawron, D. M. Smith, M. Peng, P. Jacob and N. L. Benowitz (2016). "Exposure to Nicotine and Selected Toxicants in Cigarette Smokers Who Switched to Electronic Cigarettes: A Longitudinal Within-Subjects Observational Study." Nicotine & Tobacco Research. 19(2): 160-167.
*Shahab, L., M. L. Goniewicz, B. C. Blount and et al. (2017). "Nicotine, carcinogen, and toxin exposure in long-term e-cigarette and nicotine replacement therapy users: A cross-sectional study." Annals of Internal Medicine. 166(6):390-400.
---