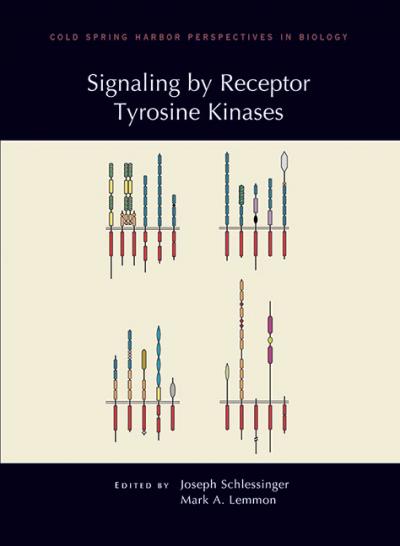 Receptor tyrosine kinases are a large family of cell-surface receptors that respond to a variety of intercellular signals, including insulin, growth factors such as epidermal growth factor (EGF) and fibroblast growth factor (FGF), and molecules involved in neuronal guidance. Ligand binding stimulates the tyrosine kinase activity of the receptors, leading to recruitment of enzymes and adapter proteins that activate intracellular signaling pathways that control cell proliferation, differentiation, and numerous other biological processes.
Written and edited by experts in the field, Signaling by Receptor Tyrosine Kinases from Cold Spring Harbor Perspectives in Biology discusses the mechanisms underlying receptor tyrosine kinase signaling, including ligand processing, receptor dimerization, receptor trafficking, and the roles of adapters. The contributors also survey the specific functions of the different subfamilies of receptors and examine their many roles in development and normal physiology.
In addition, the authors review the important roles of these proteins in insulin resistance and cancer. This volume is thus a vital reference for cell and developmental biologists as well as those working on cancer biology, diabetes, and obesity.
###
---