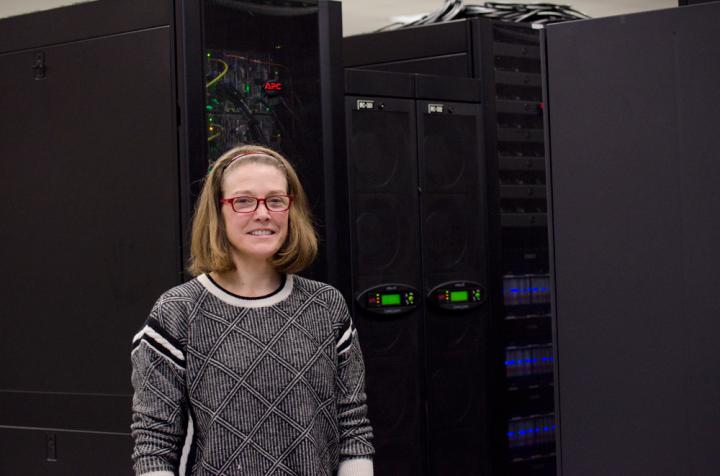 Artificial intelligence - or AI - is helping people make better decisions about how to manage water resources. That's because scientists are taking the best tools of advanced computing to help make science-based decisions about complex and pressing problems in how to manage Earth's resources, including water.
Some of those tools include benchmarks that make data accessible on open repositories and help ease testing on machine learning algorithms and other methodologies from intelligent systems. Other tools include new kinds of interfaces and visualizations that help decision makers see meaning in data.
Computational tools, such as directed networks to visualize connections and patterns in a dataset, are helping bridge advanced computing with the geosciences.
A science panel on AI and water management meets in Austin, Texas on February 17th at the 2018 meeting of the American Association for the Advancement of Science.
Suzanne Pierce moderates and co-organized the panel. Pierce is a Research Scientist in Dynamic Decision Support Systems and part of the Data Management & Collections Group of the Texas Advanced Computing Center.
Dr. Pierce joins TACC podcast host Jorge Salazar to talk about the Intelligent Systems for Geosciences community, of which she is on the steering committee; her panel on AI and water management at the AAAS; the Planet Texas 2050 initiative; and the work TACC is doing to support efforts to bridge advanced computing with Earth science.
Suzanne Pierce: It's a great time to look at artificial intelligence as a tool that helps humans make better decisions. At this point, the kinds of artificial intelligence that are being developed are really accelerating and improving the way we can understand our problems. It's something that is exciting. It's very promising and really needed. I think that it's also important to know that there's always a human in the loop. It's not giving control to to the AI. It's about letting the AI help us be better decision makers. And it helps us move towards answering, discussing, and exploring the questions that are most important and most critical for our quality of life and our communities so that we can develop a future together that's brighter.
###
AAAS Meeting session: Finding Water Management Solutions With Artificial Intelligence, Saturday, February 17, 2018 10:00 AM - 11:30 AM, Austin Convention Center, Room 17A.
---