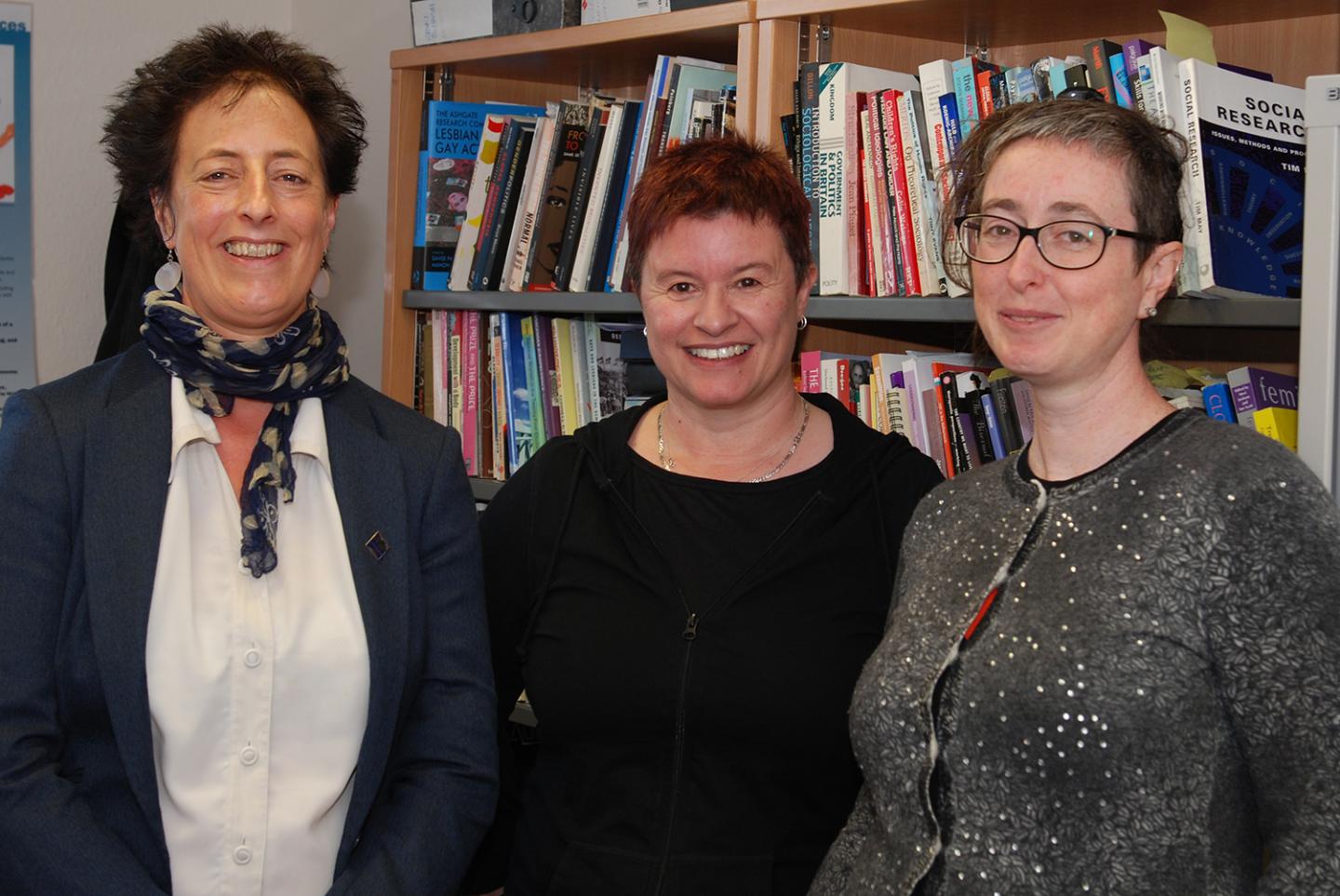 UNIVERSITY of Huddersfield researchers have written a report that calls for a national review of Intersex and DSD medical and social treatment in the UK.
Medical guidelines, Intersex advocates and patient association advocates say that it is usually in the best interest of the child to postpone interventions until they are old enough to be involved in the decision-making process. This is because of evidence that early childhood interventions can cause serious long-term negative effects, such as diminished sexual function and serious mental health problems.
The University of Huddersfield team was disturbed to discover that over the past two decades the NHS has continued to carry out operations designed to "feminise", "masculinise" or sterilise babies and children without the consent of the child, indicating an implementation deficit regarding medical guidelines that recommend a more patient-centred and child-led approach. Most interview participants felt these interventions are only useful when chosen by the individual themselves.
The report acknowledges that medical professionals working in the field are in a very difficult position, as they are trying to support children and families with invisible conditions. However, they point out that society is changing, and there is now much greater value placed on acceptance of difference in general. This makes it possible for care models focusing on the wellbeing of the child to be more developed that previously. Person-centred care models support the child's long-term wellbeing, rather than making its body conform to rigid ideas of what a male or female body should look like.
"Support and training for medics - including about sex diversity issues - is required. The severe, harmful effects reported as a result of early childhood interventions need to be acknowledged," state the authors.
They add: "It is crucial that Intersex and Variations of Sex Characteristics (IVSC) children have access to the treatments that they need, once they are old enough to make informed decisions. There is a distinction between the treatments that they may need at birth/in childhood due to physical functionality/risk of death, and other treatments which can and should be delayed."
The key recommendations made by the research team include a call for a legal moratorium to prevent unnecessary surgical procedures that are carried out for social as opposed to medical reasons on infants and children too young to give informed consent. They suggest that a National Review of Intersex and Variations of Sex Characteristics policy and practice is urgently needed. They recommend that NHS England, which commissions healthcare, addresses the concerns raised in the report. They also ask for further research and consultation to take place, as the report is based on a small study and more knowledge is needed.
Intersex and DSD
Intersex is an umbrella term that refers to physical variations of sex characteristics that are perceived fall outside the socially-constructed norms for the male and female body. DSD has been used in medical settings to describe Intersex variations since 2006, yet while scientific articles decline DSD as 'Disorders of Sex Development', patient advocates and several medical practitioners would prefer it be declined as 'Differences of Sex Development'. These physical variations are not diseases in of themselves, yet many children with these variations are subject to cosmetic surgeries and interventions at very young ages.
Dr Daniela Crocetti, Professor Surya Monro and Dr Tray Yeadon-Lee are midway through a two-year, EU-funded project dealing with the rights of people born with a variations of sex characteristics. This project investigates the positions of Intersex activists, patient advocates, medical practitioners and policy makers in the UK, Switzerland and Italy. Dr Fae Garland (University of Manchester) and Dr Mitch Travis (University of Leeds) collaborated with them in writing the report, titled Intersex, Variations of Sex Characteristics, and DSD: The Need for Change.
* The research project and report on Intersex, Human Rights and Citizenship is funded by a grant from the European Union's Horizon 2020 Research and Innovation Programme under the Marie Sklodowska-Curie grant agreement and by support from the University of Huddersfield.
###
---