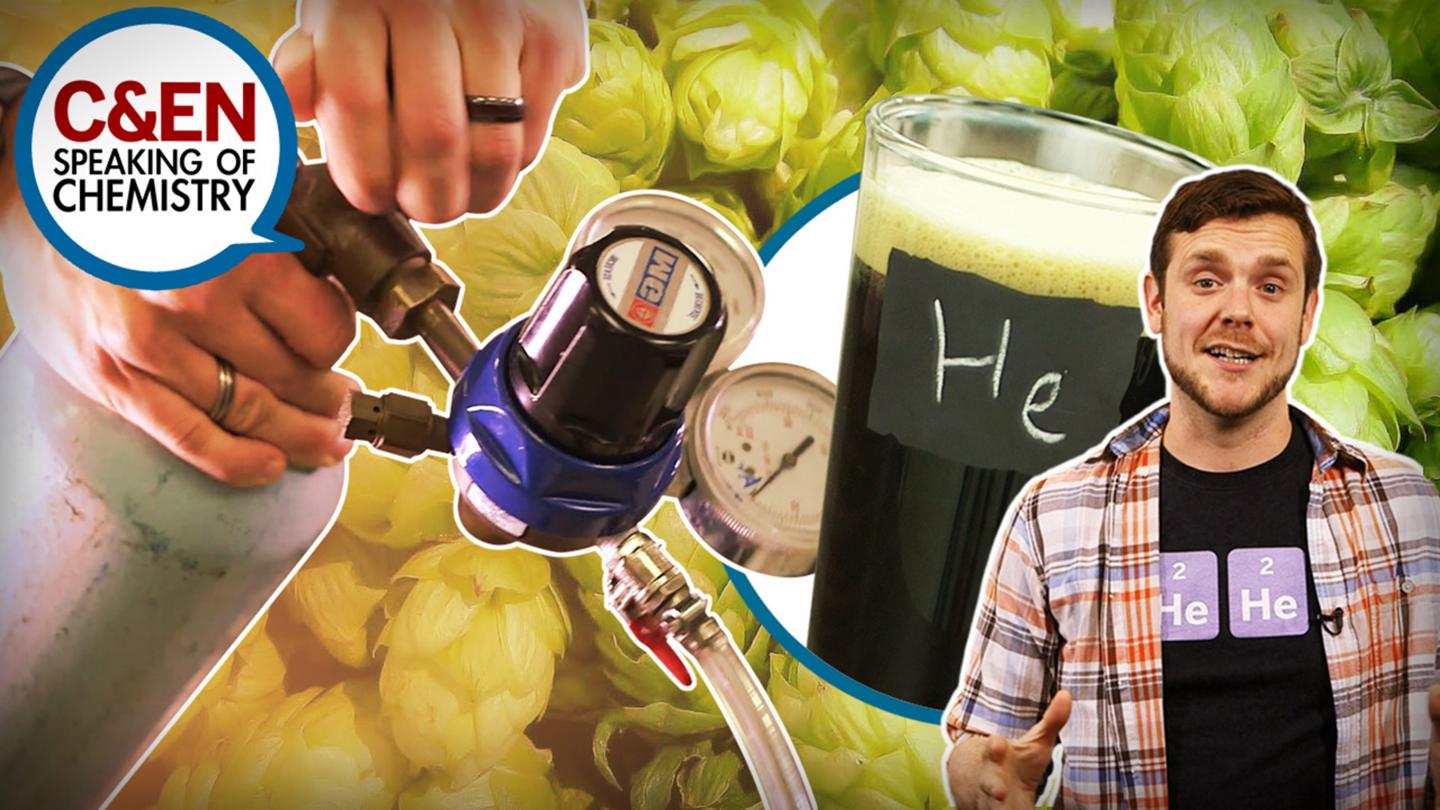 WASHINGTON, Feb. 3, 2016 -- Brewers usually fill their kegs with carbon dioxide or nitrogen. But every once in a while, some brewers will post a video announcing they have made beer with helium -- and have the high voices to prove it. While these videos are eventually exposed as pranks, the scientific possibility of helium beer is real. Speaking of Chemistry's Matt Davenport investigates with some scientist friends who gave it a try. Check out the video here: https://youtu.be/kV9k9Gpjsgg.
###
Speaking of Chemistry is a production of Chemical & Engineering News, a weekly magazine of the American Chemical Society. The program features fascinating, weird and otherwise interesting chemistry topics. Subscribe to the series at http://bit.ly/ACSReactions.
The American Chemical Society is a nonprofit organization chartered by the U.S. Congress. With more than 158,000 members, ACS is the world's largest scientific society and a global leader in providing access to chemistry-related research through its multiple databases, peer-reviewed journals and scientific conferences. Its main offices are in Washington, D.C., and Columbus, Ohio.
To automatically receive news releases from the American Chemical Society, contact newsroom@acs.org">newsroom@acs.org.
---