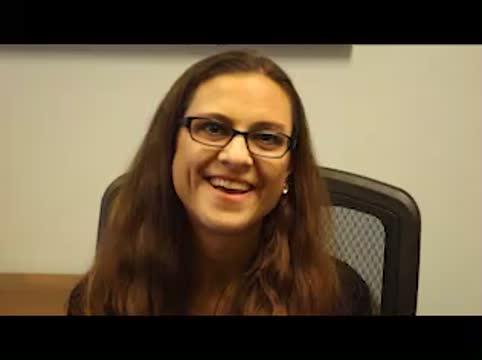 RESTON, VA - A new PET imaging radiotracer could help researchers understand neurodegenerative disease and the aging brain. The study is featured in the October issue of The Journal of Nuclear Medicine.
Past studies have shown a reduced density of the α4β2 nicotinic acetylcholine receptor (α4β2-nAChR) in the cortex and hippocampus of the brain in aging patients and those with neurodegenerative disease. The α4β2-nAChR is partly responsible for learning, and even a small loss of activity in this receptor can have wide-ranging effects on neurotransmission across neural circuits. However, fast and high-performing α4β2-nAChR-targeting radiotracers are scarce for imaging outside the thalamus, where the receptor is less densely expressed.
A team at Johns Hopkins University assessed the pharmacokinetic behavior of 18F-XTRA, a new PET imaging radiotracer for the α4β2-nAChR. The researchers tested the new radiotracer on a group of 17 adults and focused on extrathalamic regions of the brain. The research team found that 18F-XTRA rapidly entered the brain and distributed quickly.
"We present data using a new radiotracer with PET to characterize the distribution of the α4β2-nAChR in the human brain," said Martin Pomper, MD, PhD. "The observed high uptake into the brain, fast pharmacokinetics, and ability to estimate binding in extrathalamic regions within a 90-minute scan supports further use of 18F-XTRA in clinical research populations. We also report the finding of lower 18F-XTRA binding in the hippocampus with healthy aging, which marks a potentially important finding from biological and methodological perspectives."
The team said their findings will be important for future studies, especially in cases relating to neurodegeneration and aging, to monitor and assess changes in the human brain.
"Together, our results suggest that 18F-XTRA PET may be sufficiently sensitive to measure the hypothesized loss of α4β2-nAChR availability over aging, particularly in the hippocampus," Dr. Pomper said. "This is a promising tool for the future study of changed cholinergic signaling in the brain over healthy aging that may be linked to changes in memory over the lifespan."
###
Authors of "18F-XTRA PET for Enhanced Imaging of the Extrathalamic α4β2 Nicotinic Acetylcholine Receptor" include Jennifer Coughlin, Stephanie Slania, Yong Du, Hailey Rosenthal, Wojciech Lesniak, Il Minn, Gwenn Smith, Robert Dannals, Hiroto Kuwabara, Dean Wong, Yuchuan Wang, Andrew Horti and Martin Pomper, Johns Hopkins Medical Institutions, Baltimore, Maryland.
Please visit the SNMMI Media Center to view the PDF of the study, including images, and more information about molecular imaging and personalized medicine. To schedule an interview with the researchers, please contact Sarah Schlieder at (703) 652-6773 or sschlieder@snmmi.org. Current and past issues of The Journal of Nuclear Medicine can be found online at http://jnm.snmjournals.org.
About the Society of Nuclear Medicine and Molecular Imaging
The Society of Nuclear Medicine and Molecular Imaging (SNMMI) is an international scientific and medical organization dedicated to advancing nuclear medicine and molecular imaging, vital elements of precision medicine that allow diagnosis and treatment to be tailored to individual patients in order to achieve the best possible outcomes.
SNMMI's more than 17,000 members set the standard for molecular imaging and nuclear medicine practice by creating guidelines, sharing information through journals and meetings and leading advocacy on key issues that affect molecular imaging and therapy research and practice. For more information, visit http://www.snmmi.org.
---
Journal
Journal of Nuclear Medicine