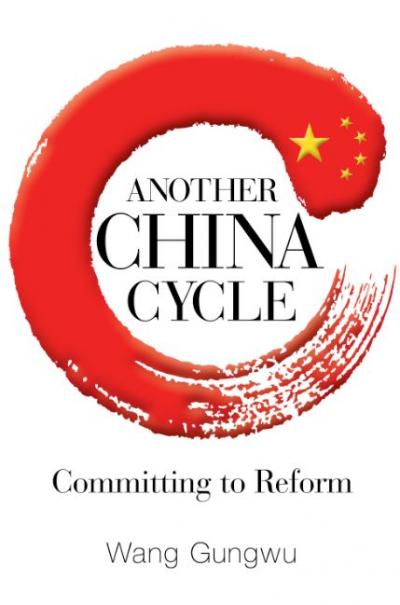 "Reform assumes that a system is fundamentally correct but not working properly," says prominent author and scholar Wang Gungwu.
In his latest book published by World Scientific, Another China Cycle: Committing to Reform, Wang notes that China needs to reform to make the necessary corrections to enable its system to recover and thrive. To save such a system, reform is vital and the China Communist Party is committed to reform whatever it needs to keep it in power.
China never developed democratic ideas or institutions because it found, over a couple of millennia, a different kind of corrective to corrupt and incompetent governance. This is based on cycles of popular rebellions that created conditions for regime change, either by powerful forces within or by conquering enemies from outside. Such expressions of popular disfavour were attributed to a mandate of heaven that legitimises the overthrow of a failing government. If a regime was skillful, it could last for two or more centuries. But the CCP may find this more difficult when there is new technology available to peoples who want a participatory political culture.
The essays in this volume take the 1990s after the 1989 Tiananmen tragedy as its baseline. They consist of ways of looking at China's developmental path during the two decades before and after the turn of the 21st century. This book traces the choices that three generations of Chinese leaders from Deng Xiaoping to Jiang Zemin and Hu Jintao, have made to rebuild China and consolidate the reforms introduced in the late 1970s. It also examines how Chinese leaders are trying to restore China's position in the region; how they are re-connecting with the country's history and re-defining the kind of nation it wants, and also how they hope to establish what they consider to be China's rightful place in the international order.
###
The book currently retails at US$64 / £42 for the hardcover and US$28 / £18 for the paperback. To find out more, visit http://www.worldscientific.com/worldscibooks/10.1142/8824.
About the author
For the last five decades, in addition to publishing widely on the history of the Chinese diaspora in Southeast Asia as well as the history and civilisation of China, Wang Gungwu has been an inspiring educator as a professor and is currently teaching at the National University of Singapore. Other prominent past appointments included the Chairman of the Australia-China Council where his role enhanced diplomatic ties and facilitated academic and intercultural exchanges, and the Executive Councillor, Executive Council, Hong Kong Government.
About World Scientific Publishing Co.
World Scientific Publishing is a leading independent publisher of books and journals for the scholarly, research and professional communities. The company publishes about 500 books annually and more than 120 journals in various fields. World Scientific collaborates with prestigious organisations like the Nobel Foundation, US National Academies Press, as well as its subsidiary, the Imperial College Press, amongst others, to bring high quality academic and professional content to researchers and academics worldwide. To find out more about World Scientific, please visit http://www.worldscientific.com.
---