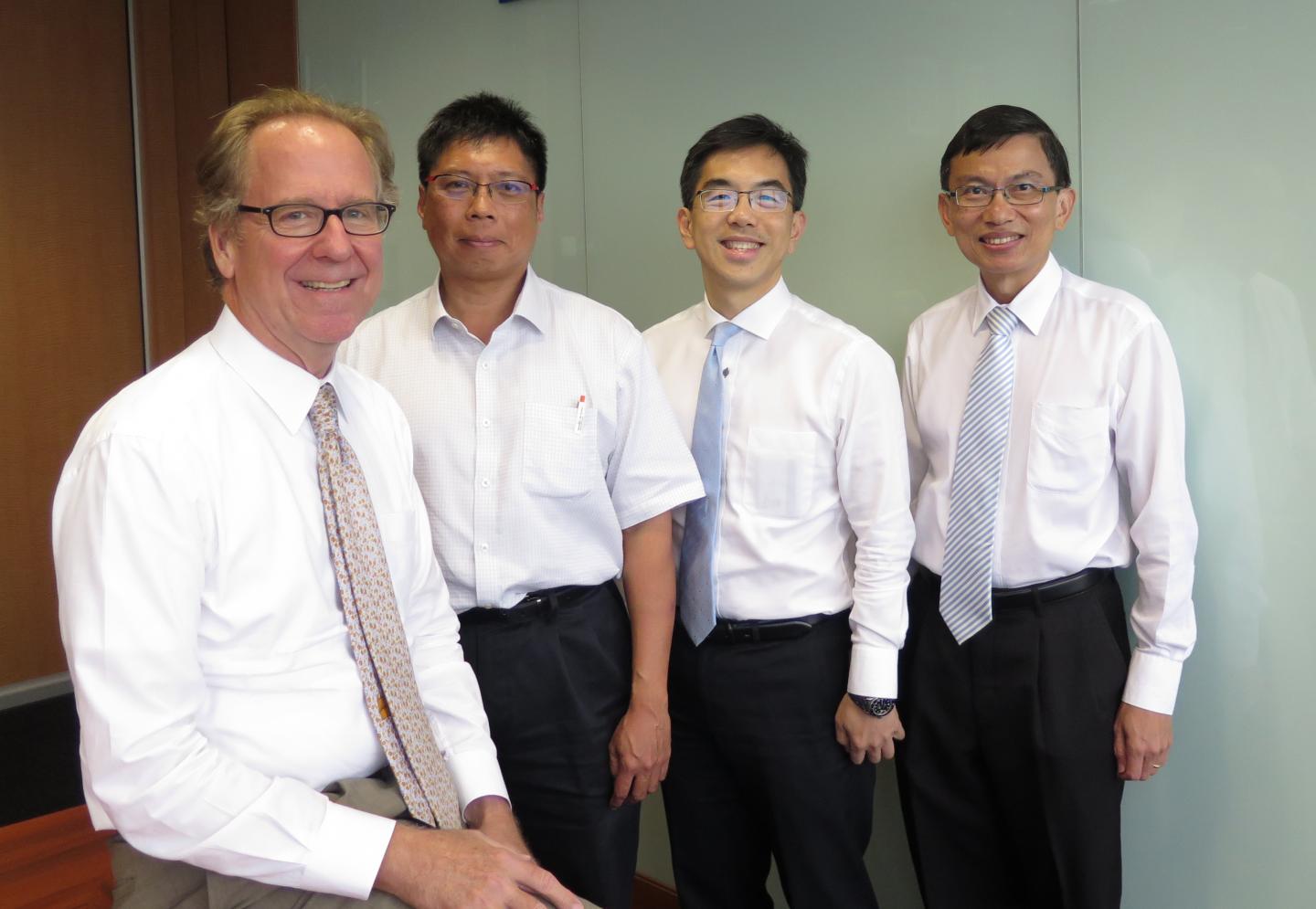 Singapore, 4 July 2017 - Including investigators from all three medical schools in Singapore, as well as local public health institutions, such as Singapore National Eye Centre (SNEC), the Singapore Eye Research Institute (SERI) and Khoo Teck Puat Hospital (KTPH), the Diabetes studY in Nephropathy And other Microvascular cOmplications, also known as DYNAMO, has been awarded close to S$25 million from the Open Fund - Large Collaborative Grant (OF-LCG) Programme, which is supported by the National Research Foundation (NRF) Singapore and administered by the Ministry of Health, Singapore (MOH)'s National Medical Research Council (NMRC). DYNAMO was developed in response to a call from NMRC for research on diabetes to support MOH's War on Diabetes, and will work towards reducing diabetic kidney disease (DKD) in Singapore by 30 percent within the next five years.
Diabetes is an important health concern in Singapore, with the number of Singaporeans with diabetes projected to reach one million by 2050 . Research and innovation are key enablers in the War on Diabetes, through improving our understanding of the disease and its complications, and laying the foundation for the development of more effective methods for diabetes prevention and management.
DYNAMO aims to determine the genes and processes involved in the development of DKD, so that diabetic patients at risk can be identified and treated earlier. Using multiple experimental approaches, the research study also aims to identify and validate new potential treatments for kidney complications from diabetes. With diabetes commonly affecting both the kidneys and eyes, DYNAMO plans to investigate similarities in both organs affected by diabetes to understand their basic causes. As the eye can be easily and non-invasively monitored, the team will look to the eye for clues on how to predict kidney complications in diabetics, and to reveal causes of DKD. Using a multi-faceted approach that employs methodologies from genetics to clinical studies, DYNAMO is leveraging the confluence of world-class expertise in research on diabetes and its complications already ongoing in Singapore to solve the most critical issues of DKD.
"There is an epidemic of diabetes worldwide, and Singapore has not been spared. This rise in diabetes has been accompanied by an increase in diabetic complications including kidney disease, posing a substantial burden to public health. Today, diabetic kidney disease is the leading cause of kidney failure in Singapore. DYNAMO investigators will be working together to find new solutions for its prevention and treatment," stressed Professor Thomas Coffman, Dean of Duke-NUS Medical School and the lead principal investigator (PI) of DYNAMO.
"Even after two decades, while we have made improvements, we are no closer to effectively treating these kidney complications. With the burden especially high in Singapore, there is an urgent need for better diagnostics and therapeutics for diabetic kidney disease. The studies of DYNAMO are designed to plug this clinical gap and provide much needed answers in this field," added Professor Tai E Shyong, a theme PI of DYNAMO and Senior Consultant, Division of Endocrinology at National University Hospital, which is a member of the National University Health System.
DYNAMO will utilize state of the art systems to work toward reducing the impact of diabetes on the kidney, with the goal of producing new therapies and tools to improve the efficiency and effectiveness of managing DKD. The hope is for DYNAMO to bring these improvements directly to patients in Singapore. In this regard, the discovery science in DYNAMO will complement work done by clinicians who are in the process of implementing the Holistic Approach to Lowering and Tracking Chronic Kidney Disease (HALT-CKD), a new programme in polyclinics that seeks to prevent the development of end-stage renal disease (ESRD) in patients with early stage CKD, and to slow down the progression to ESRD in those with late-stage CKD.
"Such large collaborative grants will provide the platform to bring diverse range of expertise together thereby catalysing translational research, that is making scientific discovery to inform clinical practice. Therefore, we hope that DYNAMO will not only strengthen diabetes research, but will also have profound impact on the research landscape here in Singapore for years to come," added Associate Professor Lim Su Chi, Director of the Clinical Research Unit at KTPH, and DYNAMO theme PI.
DYNAMO fosters extensive collaborations within the local research community, including the Agency for Science, Technology and Research (A*STAR), Singapore General Hospital and Lee Kong Chian School of Medicine, as well as with leading universities such as Duke University in the US, Imperial College of London in the UK, the Chinese University of Hong Kong, and University of Sydney in Australia. Spanning the globe to coalesce research strengths and data, DYNAMO provides a framework for advancing kidney disease research in Singapore.
"For DYNAMO to be a success, not only is there a need for strong research leadership and expertise, but there is also a need for the coming together of ideas," remarked Professor Wong Tien Yin, Medical Director of SNEC, Senior Principal Clinician Scientist of SERI, and a theme PI of DYNAMO. "DYNAMO allows us to pool resources and expertise to come up with innovative ways to tackle complex medical issues from all perspectives. We are lucky to have all three in spades in Singapore: leadership, expertise and a collaborative spirit."
###
---