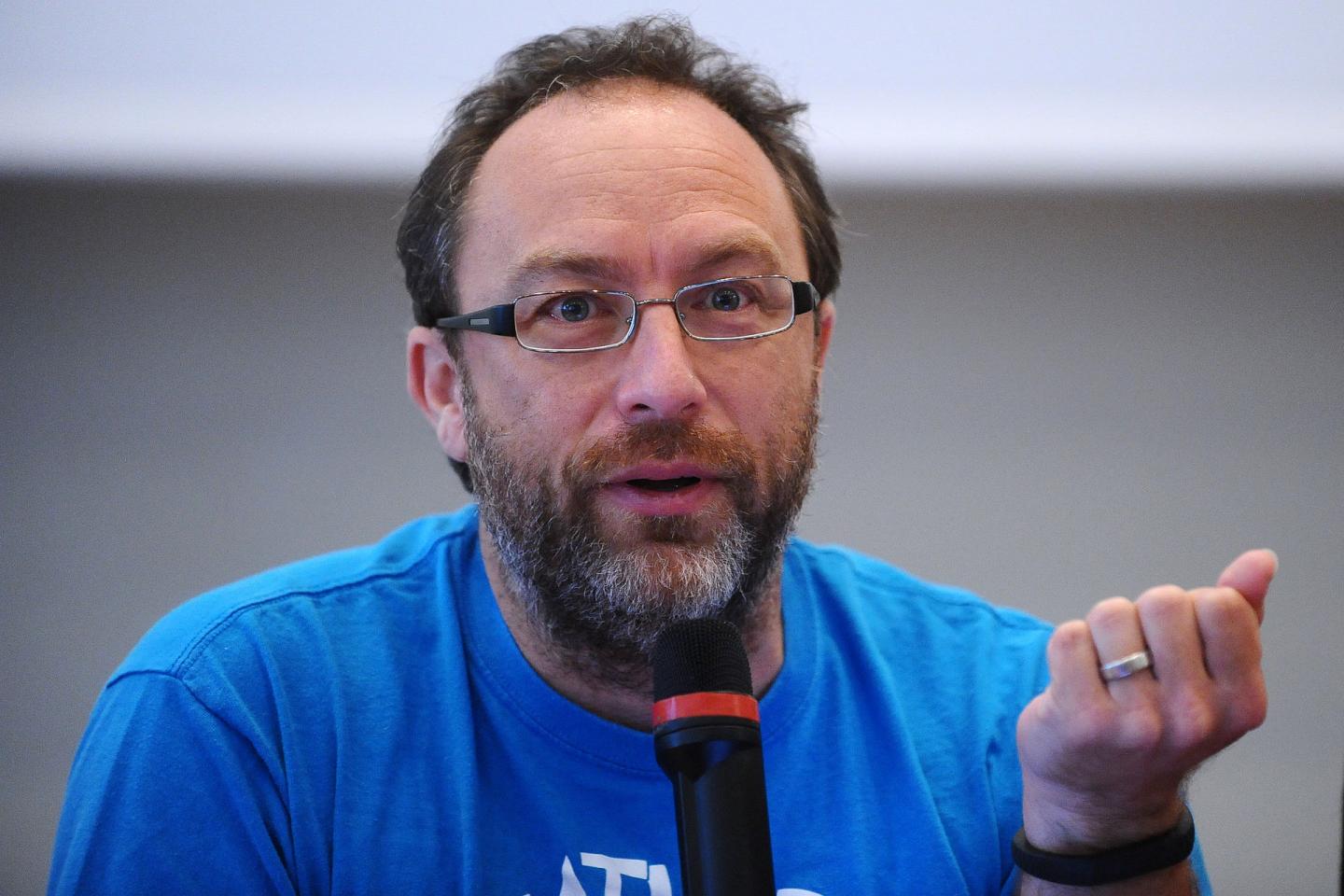 Jimmy Wales, co-founder of the ubiquitous online encyclopedia Wikipedia, is among the winners of the 2015 Dan David Prize, which annually bestows three awards of $1 million each. The announcement of the winners was made on February 10 by Tel Aviv University President Prof. Joseph Klafter, chairman of the Dan David Prize Board of Directors, and Prof. Itamar Rabinovich, Chairman of the Dan David Foundation.
The prizes are granted for "proven, exceptional and distinct excellence in the sciences, arts, and humanities that have made an outstanding contribution to humanity." The laureates, who donate 10% of their prize money towards doctoral and postdoctoral Tel Aviv University scholarships, will be honored at a ceremony on May 17, 2015, during the annual TAU Board of Governors conference.
The Dan David Prize, named for international businessman and philanthropist Dan David, maintains its global headquarters at TAU. Each year, the International Board chooses one field within each of three time dimensions: Past (highlighting fields that expand knowledge of former times), Present (recognizing achievements that shape and enrich contemporary society), and Future (focusing on breakthroughs that hold great promise for the improvement of our world). Following a review process by independent Review Committees comprised of renowned scholars and professionals, the International Board then chooses the laureates for each field.
The 2015 Dan David Prize laureates are:
Present -- in the field of "The Information Revolution": Jimmy Wales, the co-founder of Wikipedia. Wikipedia is utilized by nearly all Internet users to access information. Wales has stated that his motivation for launching Wikipedia was to create a world in which every person "is given free access to the sum of all human knowledge."
Past -- in the field of "Historians and Their Sources": Prof. Peter R. Brown, Rollins Professor of History Emeritus at Princeton University, and Prof. Alessandro Portelli of University of Rome La Sapienza will share the prize. Prof. Brown is a historian studying the late antiquity period whose "groundbreaking studies have reshaped the way we understand social and cultural change," the prize committee said. Prof. Portelli is considered one of the greatest practitioners of oral history, whose "studies of the interaction between private and collective memory have challenged the way we understand recording the past," according to the panel of judges.
Future -- in the field of "Biomechanics": Dr. Cyrus Chothia, Prof. David Haussler, and Prof. Michael Waterman, a 2011 recipient of a TAU honorary doctorate, will share the prize. Dr. Chothia, an emeritus scientist at the Medical Research Council Laboratory of Molecular Biology and emeritus fellow of Wolfson College, Cambridge, pioneered the understanding of the relationships between protein sequence, structure, function, and interaction. Prof. Haussler, a professor of biomolecular engineering and director of the Genomics Institute at University of California, Santa Cruz, helped assemble the first draft of the human genome sequence and leads the development of the UCSC Genome Browser used worldwide for interpreting genome sequences. Prof. Waterman holds an Endowed Associates Chair in Biological Sciences, Mathematics and Computer Science at the University of Southern California, where he made seminal and influential contributions to biological sequence analysis.
Past Dan David Prize winners include US Vice President Al Gore, film directors Joel and Ethan Coen, former British Prime Minister Tony Blair, and genome pioneer Prof. Eric Lander. For more information on the Dan David Prize and this year's laureates, visit http://www.dandavidprize.org.
###
American Friends of Tel Aviv University supports Israel's most influential, most comprehensive and most sought-after center of higher learning, Tel Aviv University (TAU). US News & World Report's Best Global Universities Rankings rate TAU as #148 in the world, and the Times Higher Education World University Rankings rank TAU Israel's top university. It is one of a handful of elite international universities rated as the best producers of successful startups, and TAU alumni rank #9 in the world for the amount of American venture capital they attract.
A leader in the pan-disciplinary approach to education, TAU is internationally recognized for the scope and groundbreaking nature of its research and scholarship -- attracting world-class faculty and consistently producing cutting-edge work with profound implications for the future.
---