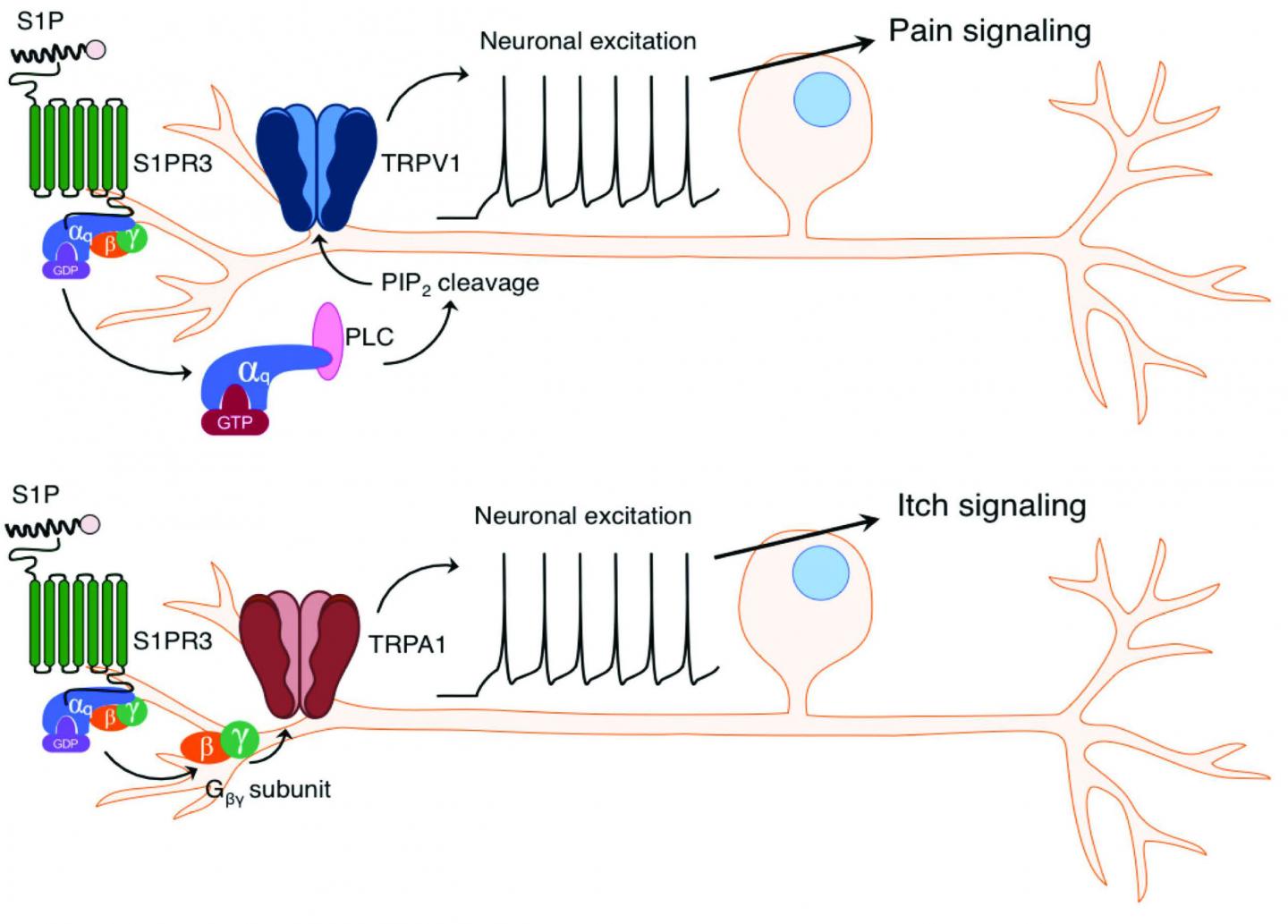 A new study of male mice published in JNeurosci uncovers two distinct pathways through which a single molecule can cause both itchy and painful skin. The research could inform the development of drugs for a variety of skin diseases.
Diana Bautista and colleagues show that sphingosine 1-phosphate (S1P) -- a molecule implicated in skin conditions such as psoriasis as well as other inflammatory diseases including asthma and multiple sclerosis -- triggers itch in addition to its known role in pain. Their work identifies a receptor of this molecule, S1PR3, expressed in sensory neurons is responsible for these sensations. The findings suggest that blocking this receptor may represent a promising therapeutic approach for managing both pain and itch.
###
Article: S1PR3 mediates itch and pain via distinct TRP channel-dependent pathways
DOI: https://doi.org/10.1523/JNEUROSCI.1266-18.2018
Corresponding author: Diana Bautista (University of California, Berkeley, USA), dbautista@berkeley.edu
About JNeurosci
JNeurosci, the Society for Neuroscience's first journal, was launched in 1981 as a means to communicate the findings of the highest quality neuroscience research to the growing field. Today, the journal remains committed to publishing cutting-edge neuroscience that will have an immediate and lasting scientific impact, while responding to authors' changing publishing needs, representing breadth of the field and diversity in authorship.
About The Society for Neuroscience
The Society for Neuroscience is the world's largest organization of scientists and physicians devoted to understanding the brain and nervous system. The nonprofit organization, founded in 1969, now has nearly 37,000 members in more than 90 countries and over 130 chapters worldwide.
---