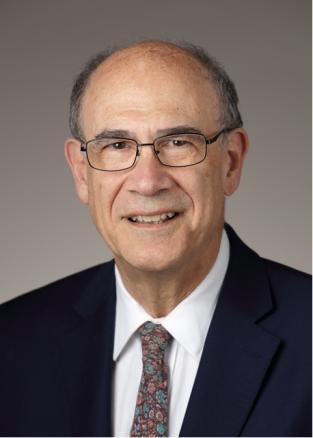 New York, November 14, 2018
The Editors of Brain Stimulation: Basic, Translational and Clinical Research in Neuromodulation, and Elsevier, the information analytics business specializing in science and health, are delighted to announce that Mark Hallett, MD is the recipient of the 2019 International Brain Stimulation Award. The awardee is determined by the Senior and Deputy Editors of Brain Stimulation, basedon nominations from the entire brain stimulation community.
The International Brain Stimulation Award (IBSA) acknowledges outstanding contributions to the field of brain stimulation. These contributions may be in basic, translational, or clinical aspects of neuromodulation, and must have had a profound influence in shaping this exciting and fast-growing field of neuroscience and medicine.
This is the second time that the IBSA has been awarded. The first recipient, Professor Anthony T. Barker, received the award in 2017 for his pioneering work in developing transcranial magnetic stimulation (TMS).
This year's awardee, Dr. Hallett will be presented with the award at the 3rd International Brain Stimulation Conference being held in Vancouver, Canada, from February 24th to 27th, 2019.
Dr. Hallett is the Chief of the Medical Neurology Branch and the Human Motor Control Section, National Institute of Neurological Disorders and Stroke (NINDS), National Institutes of Health (NIH), Bethesda, Maryland. He trained at Harvard Medical School, NIH, Massachusetts General Hospital and the Institute of Psychiatry in London. From 1976 to 1984, Dr. Hallett was the Chief of the Clinical Neurophysiology Laboratory at the Brigham and Women's Hospital and rose to Associate Professor of Neurology at Harvard Medical School. Since 1984, he has been at the NINDS where he also served as Clinical Director until July 2000. He is Past President of the American Association of Neuromuscular and Electrodiagnostic Medicine and the International Parkinson and Movement Disorder Society, Past Vice-President of the American Academy of Neurology, and current Past-President of the International Federation of Clinical Neurophysiology.
"Mark Hallett has defined the modern field of brain stimulation" said Dr. Mark George, Editor in Chief of Brain Stimulation. "Over his career he has investigated basic questions, helped establish methods and safety, created new technologies, and trained and mentored many in the field. It is always a delight to watch his quick mind and encyclopedic knowledge of the field in action as he discusses a scientific question or case. We all owe him so very much – scientists and clinicians who are using the methods he pioneered, and patients who are benefiting from the treatments he helped develop".
Dr. Hallett's research has focused on principles of motor control and the pathophysiology of movement disorders. He has used multiple neurophysiological techniques and, among them, brain stimulation interventions. His early work examined the effects of high voltage electrical brain stimulation and, when transcranial magnetic stimulation (TMS) was invented in modern form in 1995, on the comparison of physiological data between electrical and magnetic paradigms. TMS is now FDA approved (2008) for treating depression and OCD.
Despite many in the field having concerns about the safety of TMS, Dr. Hallett organized the first series of international meetings on the safety of TMS, as well as subsequent efforts, including the recent meeting in Siena, Italy in October 2018. His pioneering work in the Human Motor Control Section of the NIH attracted many fellows who now occupy prominent positions across the world. His NIH group was also the first to develop repetitive TMS and to test its therapeutic potential in neurological and psychiatric conditions.
Many studies on the basic effects of stimulation and their physiology were devised by Dr. Hallett, who has co-authored more than 1,000 articles, including many on non-invasive brain stimulation. He was also one of the original deputy editors of the journal, Brain Stimulation.
"Dr. Hallett's contributions span the field of neuromodulation" according to Dr. Harold A. Sackeim, founding editor of Brain Stimulation and chair of the awards committee. "He has invented new methods of stimulating the brain, discovered fundamental properties of stimulation techniques, including principles of neuroplasticity, and he has applied these breakthroughs in diverse therapeutic arenas, leading to new treatments for neuropsychiatric disorders. In addition to these extraordinary achievements, Dr. Hallett has been a remarkable mentor and facilitator of this new field of neuroscience and medicine".
###
About Brain Stimulation
Brain Stimulation: Basic, Translational, and Clinical Research in Neuromodulation aims to be the premier journal for publication of original research in the field of neuromodulation. The scope of the Journal extends across the entire field of brain stimulation, including noninvasive and invasive techniques and technologies that alter brain function through the use of electrical, magnetic, radiowave, or focally targeted pharmacologic stimulation. This includes investigations that study the effects of brain stimulation on basic processes, such as gene expression and other aspects of molecular biology, neurochemical regulation, functional brain activity, sensorimotor function, and cognitive and affective processes at the systems level.
The Journal seeks the highest level of research on the biophysics and biopsychophysics of stimulation paradigms as well as the use of these techniques as a probe to outline patterns of neural connectivity. As an equal partner with this basic emphasis, the journal will have strong representation of research on the therapeutic potential and adverse effects of the stimulation technologies. The inclusion of research in therapeutics will represent not only clinical trials, but also conceptual pieces, discussions of ethics as they pertain to this field, services research, etc. http://www.brainstimjrnl.com
About Elsevier Elsevier is a global information analytics business that helps institutions and professionals advance healthcare, open science and improve performance for the benefit of humanity. Elsevier provides digital solutions and tools in the areas of strategic research management, R&D performance, clinical decision support and professional education, including ScienceDirect, Scopus, SciVal, ClinicalKey and Sherpath. Elsevier publishes over 2,500 digitized journals, including The Lancet and Cell, more than 38,000 e-book titles and many iconic reference works, including Gray's Anatomy. Elsevier is part of RELX Group, a global provider of information and analytics for professionals and business customers across industries. http://www.elsevier.com
Media contact
Josh Spieler, Publishing Director
Elsevier
+1 212 633 3879
j.spieler@elsevier.com
">
j.spieler@elsevier.com
">
j.spieler@elsevier.com
">
j.spieler@elsevier.com
---