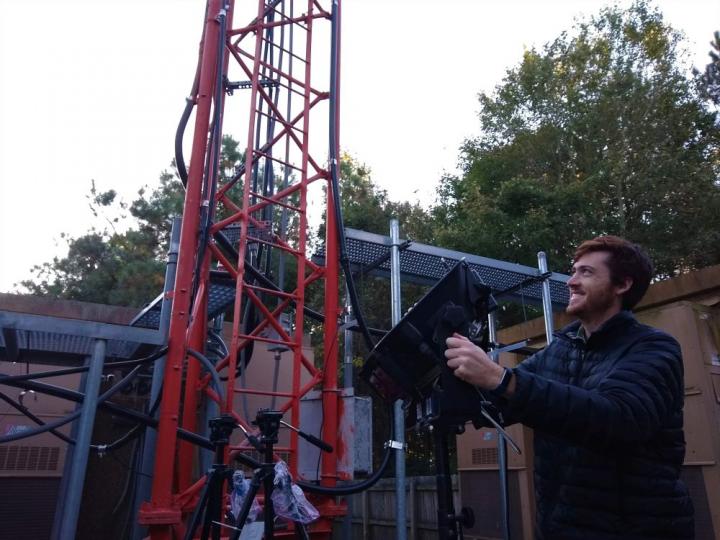 "Acoustic lighthouses" which broadcast sound to birds may reduce avian collisions with manmade structures.
###
Article Title: Field testing an "acoustic lighthouse": Combined acoustic and visual cues provide a multimodal solution that reduces avian collision risk with tall human-made structures
Funding: This work was supported by the Center for Innovative Technology's Commonwealth Research Commercialization Fund award MF18-029-En (https://www.cit.org/) to JPS, by the Animal Welfare Institute (https://awionline.org/), the Virginia Society of Ornithology (https://www.virginiabirds.org/), the Williamsburg Bird Club (http://williamsburgbirdclub.org/), and the Department of Arts and Sciences at William & Mary to TJB. The funders had no role in study design, data collection and analysis, decision to publish, or preparation of the manuscript.
Competing Interests: The authors have read the journal's policy and the authors of this manuscript have the following competing interests: The work reported here contributed to US Provisional Application No. 63/082,025 (Swaddle, J. P. and Boycott, T, J, 2020. Systems and methods for reducing the risks of bird strike), on which Timothy Boycott and John Swaddle are listed as inventors. This patent could be commercialized in the future. This does not alter our adherence to PLOS ONE policies on sharing data and materials.
Article URL: https://journals.plos.org/plosone/article?id=10.1371/journal.pone.0249826
---