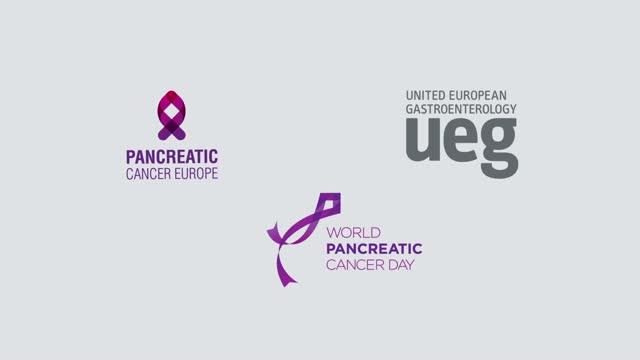 (Vienna, Nov. 16, 2017) Utilising an 'electronic nose' could be an effective and affordable screening method for the diagnosis of pancreatic cancer, new research suggests.
In research published in the latest edition of the UEG Journal, Scientists in Finland demonstrated that there is variance in the volatile compounds found in the urine of pancreatic cancer patients to that of healthy controls. Research was then undertaken to assess whether FAIMS (Field Asymmetric Ion Mobility Spectrometry) technology could effectively differentiate between pancreatic cancer patients and healthy individuals as a tool for screening.
FAIMS has recently emerged as a new tool for biomolecular analysis, allowing researchers to distinguish between molecules. The technique is affordable (each test costs approximately €20), non-invasive and it is estimated that up to 20 urine samples could be analysed every hour. When detecting pancreatic cancer and pancreatic pre-malignant lesions, the FAIMS test resulted in a sensitivity and specificity of 85% and 75% respectively.
"The aim is to now improve the sensitivity and specificity of FAIMS technology for pancreatic cancer to 90%" explained researcher Doctor Samuli Nissinen, a specialist in gastroenterology and internal medicine. "We are refining our methods to reach these results, and further tests will soon be undertaken to collect new data".
The number of deaths from pancreatic cancer in the EU is expected to overtake those of breast cancer within the near future, meaning that pancreatic cancer will become the third leading cause of death from cancer in the EU. The median survival time for someone diagnosed with pancreatic cancer in Europe is just 4.6 months, with patients losing 98% of their healthy life expectancy at the point of diagnosis.
"The number of people dying each year from pancreatic cancer is rising" adds Doctor Nissinen. "Despite its severity, screening the entire population for the disease is not currently plausible. We do believe that FAIMS has the potential to be a screening tool for pancreatic cancer in high-risk groups, such as people with new onset diabetes, pancreatitis and those who have a family history of pancreatic cancer. However, further research is needed to achieve a 90% accuracy".
Calls for more research funding across the EU
Meanwhile, over 1,800 digestive health specialists from 99 countries have signed a pledge to call on the EU and its Member States to fund more pancreatic cancer research across Europe. Despite appalling patient outcomes, pancreatic cancer receives less than 2% of overall research funding throughout the continent. Professor Matthias Löhr, UEG pancreatic cancer expert, explains "Pancreatic cancer should be treated as a medical emergency. There is often a lack of awareness and an ignorance towards pancreatic cancer from all parties involved, including physicians and policy makers. We urgently need more research, more awareness, and a policy supporting the speedy diagnosis and treatment for patients".
###
To help support this message, increase research and identify the tools for early patient diagnosis, UEG have launched a campaign named #Voice4PanCan. Find out more: https://www.ueg.eu/patient-affairs/voice4pancan/
References:
1. Detection of pancreatic cancer by urine electric nose analysis, a proof-of-concept study. Presented at the 25th UEG Week in Barcelona, 31 October, 2017. Published in the 25th United European Gastroenterology Week Barcelona 2017 Abstract Issue of the UEG Journal: https://www.ueg.eu/journal/
2. Ferlay J., Partensky C., Bray F. More deaths from pancreatic cancer than breast cancer in the EU by 2017. ACTA Oncologica, August 2016.
3. Carrato et al, 2015. "A Systematic Review of the Burden of Pancreatic Cancer in Europe: Real-World Impact on Survival, Quality of Life and Costs." DOI 10.1007/s12029-015-9724-1
4. Löhr, M. 2014. Pancreatic cancer should be treated as a medical emergency. BMJ. Available at: http://www.bmj.com/content/349/bmj.g5261
Notes to Editors:
For further information, or to arrange an interview with Doctor Nissinen or Professor Löhr, please contact Luke Paskins on 44-0-1444-811099 or media@ueg.eu
About Doctor Samuli Nissinen
Doctor Samuli Nissinen is a specialist in gastroenterology and internal medicine at the Kuopio University Hospital Department of Gastroenterology in Finland. His specialty is within pancreatic carcinoma and his wider research group are currently studying colorectal, prostate and breast carcinoma.
About Professor Matthias Löhr
Professor Matthias Löhr is a UEG pancreatic cancer expert and member of Pancreatic Cancer Europe. He is from the Department of Clinical Science, Intervention and Technology (CLINTEC), Karolinska Institutet in Stockholm, Sweden.
About UEG
UEG, or United European Gastroenterology, is a professional non-profit organisation combining all the leading European societies concerned with digestive diseases. Together, its member societies represent over 22,000 specialists, working across medicine, surgery, paediatrics, gastrointestinal oncology and endoscopy. This makes UEG the most comprehensive organisation of its kind in the world, and a unique platform for collaboration and the exchange of knowledge.
To advance standards of gastroenterological care and knowledge across Europe and the world, UEG offers numerous activities and initiatives, including:
UEG Week, the biggest congress of its kind in Europe, and one of the two largest in the world.
UEG Education, the universal source of knowledge in gastroenterology, providing online and classroom courses, a huge online library and delivering the latest GI news, fostering debate and discussion
Training Support, funding for innovative training and educational programmes, as well as international scientific and professional co-operations
UEG Journal, published bi-monthly, covering translational and clinical studies from all areas of gastroenterology
EU Affairs, promoting research, prevention, early diagnosis and treatment of digestive diseases, and helping develop an effective health policy for Europe
Find out more about UEG's work by visiting http://www.ueg.eu or contact:
Luke Paskins on 44-0-1444-811099 or media@ueg.eu
Follow UEG on Twitter: @my_UEG
---