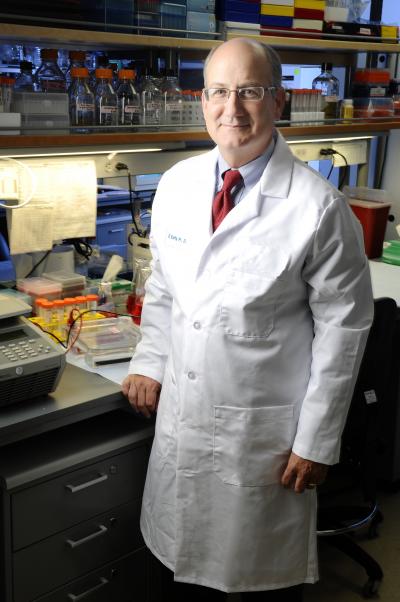 ORLANDO, Fla. -- Muscle performance and fitness are partly determined by how well your muscle cells use sugar as a fuel source. In turn, exercising improves the muscle's ability to take up sugars from the bloodstream and burn them for energy. On the flip side, conditions that reduce physical activity -- such as obesity or chronic disease -- reduce the muscle's capacity to burn sugar. A new study by researchers at Sanford-Burnham Medical Research Institute (Sanford-Burnham) unravels a mechanism that re-programs metabolic genes in muscles in a way that increases their capacity to use sugar. When activated in mice, this metabolic re-programming dramatically improves exercise performance. These findings, published Dec. 1 in Genes & Development, reveal new targets that could be explored to increase the ability of muscles to burn sugars -- an avenue that could ultimately lead to new prevention or treatment methods for obesity, metabolic syndrome, and diabetes.
"Essentially, these transgenic mice are capable of storing and burning sugars at rates usually only seen in the trained athlete. This allows for supranormal athletic performance," said Daniel P. Kelly, M.D., scientific director at Sanford-Burnham's Lake Nona campus in Orlando, Fla. and senior author of the study.
Dr. Kelly's mice are special because they're engineered to produce the protein PPARβ/δ in their muscle tissue. PPARβ/δ is a nuclear receptor, a type of protein that binds DNA to turn genes on or off in response to outside signals -- in this case, genes specific to muscle metabolism. Previous studies have shown that mice with high PPARβ/δ levels in their muscles have increased exercise capacity. In this study, the researchers discovered why that is -- the muscles of PPARβ/δ mice are better than normal mice at taking up sugar from the bloodstream, storing it, and burning it for energy.
Dr. Kelly and his team also found that PPARβ/δ mice are super fit. Compared to normal mice, they ran longer and faster yet generated lower amounts of lactic acid, considered the chief mediator of exercise-induced muscle pain.
How does PPARβ/δ pull it off? It turns out that exercise stimulates cells to assemble a complex of three proteins: 1) PPARβ/δ; 2) a protein that maintains cellular energy balance (adenosine monophosphate-activated protein kinase or AMPK); and 3) a protein that helps activate muscle-specific genes (MEF2A). Together, these proteins switch on the gene that produces lactate dehydrogenase, an enzyme that directs sugar-derived metabolites into mitochondria, where complete burning of the fuel is possible -- effectively converting sugar to energy. It's likely that this novel mechanism helps activate other genes involved in muscle fitness as well.
"Given the association of obesity and insulin resistance with diets enriched in simple sugars, we find these results promising as a step towards new therapeutics," Dr. Kelly said. "Previously, members of the PPAR protein family have proven to be difficult drug targets due to the wide variety of effects they have in a cell. However, the findings in this study suggest that strategies for activating only a subset of events downstream of PPARβ/δ are possible. This could lead to favorable metabolic effects on muscle and other tissues."
###
This study was funded by the National Institute of Diabetes and Digestive and Kidney Diseases, part of the National Institutes of Health, and the American Heart Association. Co-authors include Zhenji Gan, Sanford-Burnham; Eileen M. Burkart-Hartman, Washington University School of Medicine; Dong-Ho Han, Washington University School of Medicine; Brian Finck, Washington University School of Medicine; Teresa C. Leone, Sanford-Burnham and Washington University School of Medicine; Emily Y. Smith, Sanford-Burnham; Julio E. Ayala, Sanford-Burnham; John Holloszy, Washington University School of Medicine; and Daniel P. Kelly, Sanford-Burnham and Washington University School of Medicine.
For more information about Sanford-Burnham research, visit our blog (http://beaker.sanfordburnham.org) or follow us on Twitter (http://twitter.com/SanfordBurnham).
About Sanford-Burnham Medical Research Institute
Sanford-Burnham Medical Research Institute is dedicated to discovering the fundamental molecular causes of disease and devising the innovative therapies of tomorrow. Sanford-Burnham, with operations in California and Florida, is one of the fastest-growing research institutes in the country. The Institute ranks among the top independent research institutions nationally for NIH grant funding and among the top organizations worldwide for its research impact. From 1999 – 2009, Sanford-Burnham ranked #1 worldwide among all types of organizations in the fields of biology and biochemistry for the impact of its research publications, defined by citations per publication, according to the Institute for Scientific Information. According to government statistics, Sanford-Burnham ranks #2 nationally among all organizations in capital efficiency of generating patents, defined by the number of patents issued per grant dollars awarded.
Sanford-Burnham utilizes a unique, collaborative approach to medical research and has established major research programs in cancer, neurodegeneration, diabetes, and infectious, inflammatory, and childhood diseases. The Institute is especially known for its world-class capabilities in stem cell research and drug discovery technologies. Sanford-Burnham is a nonprofit public benefit corporation. For more information, please visit www.sanfordburnham.org.
---
Journal
Genes & Development