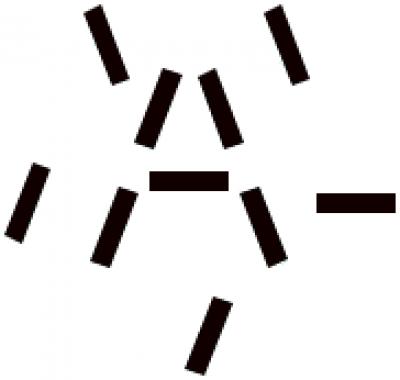 Rockville, MD -- A special collection of articles devoted to "Crowding," a failure of object recognition, is currently being published by Journal of Vision, an online, free access publication of the Association for Research in Vision and Ophthalmology (ARVO). An object is "crowded" when clutter jumbles its appearance, making it impossible to identify.
Guest editors Denis Pelli, New York University; Patrick Cavanagh, Harvard University and Université de Paris 5; Robert Desimone, Massachusetts Institute of Technology; Bosco Tjan, University of Southern California; and Anne Treisman, Princeton University, ask how much of the difficulty of seeing in a cluttered environment - long searches, slow reading, illusory conjunctions, and surround suppression - can be attributed to inappropriate integration of visual features.
"Does crowding affect what we see? Yes, every day," said Pelli. "Most of our visual field is peripheral and most of the world is cluttered, so most of what we see is crowded, unrecognized stuff. We talk about the things that we do recognize, but they are the exception."
###
Each article included in this collection is published as soon as it is ready. Readers are encouraged to check frequently for updates at http://journalofvision.org/7/2/, or sign up for article alerts at http://journalofvision.org/info/subscribe.aspx.
Established in 1928, The Association for Research in Vision and Ophthalmology, Inc. (ARVO) is a membership organization of more than 11,700 eye and vision researchers from over 70 countries. The Association encourages and assists its members and others in research, training, publication and dissemination of knowledge in vision and ophthalmology. ARVO's headquarters are located in Rockville, Md. The Association's Web site is www.arvo.org.
---
Journal
Journal of Vision