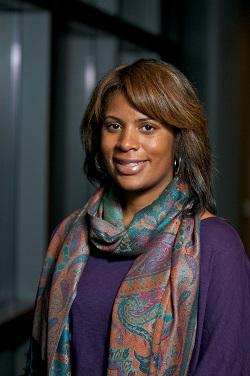 (PHILADELPHIA) Dec.8, 2016 - As many as a quarter of all older adults discharged from an acute hospitalization will return within thirty days. Readmissions like these result in increased healthcare costs, functional decline and greater need for skilled nursing when transitioning back to community settings. Older black patients bear a disproportionate risk of readmissions according to the Centers for Disease Control and Prevention and no single approach has been repeatedly effective in reducing readmissions for older black patients.
J. Margo Brooks Carthon, PhD, RN, FAAN, Assistant Professor of Nursing and a member of the University of Pennsylvania School of Nursing's Center for Health Outcomes & Policy Research (CHOPR), undertook a qualitative descriptive study to investigate the nursing care experienced by older blacks at high risk for readmission following a recent hospital discharge, as reported by those patients. Results have significant implications for future initiatives to address the needs of black patients at risk for gaps in transitions and avoidable readmissions. The study, "They're on the Fast Track:" Older Blacks Describe Experiences of Nursing Care Quality During Hospitalization, has been published in Clinical Nursing Research.
"Understanding the experiences of older black patients and exploring if nursing care addresses their needs and prepares them for successful transition back into community settings offers important perspectives about the relationship between nursing care quality and outcomes," explains Brooks-Carthon.
###
Her research team included Jessica Rearden, PhD, RN, and Darcy Pancir, RN, MSN, both of CHOPR; and Kerry Gamble, RN, BSN and Helyn Rothwell, RN, both of Penn Presbyterian Medical Center in Philadelphia.
Editor's Note: A high-resolution head shot of Dr. Brooks-Carthon is available for publication. Please contact Ed Federico.
About the University of Pennsylvania School of Nursing
The University of Pennsylvania School of Nursing is one of the world's leading schools of nursing, is consistently ranked as one of the top graduate nursing schools in the United States, and is among the nation's top recipients of nursing research funding from the National Institutes of Health. Penn Nursing prepares nurse scientists and nurse leaders to meet the health needs of a global society through research, education, and practice. Follow Penn Nursing on: Facebook, Twitter, LinkedIn, Instagram &
---
Journal
Clinical Nursing Research
DOI
10.1177/1054773816674478