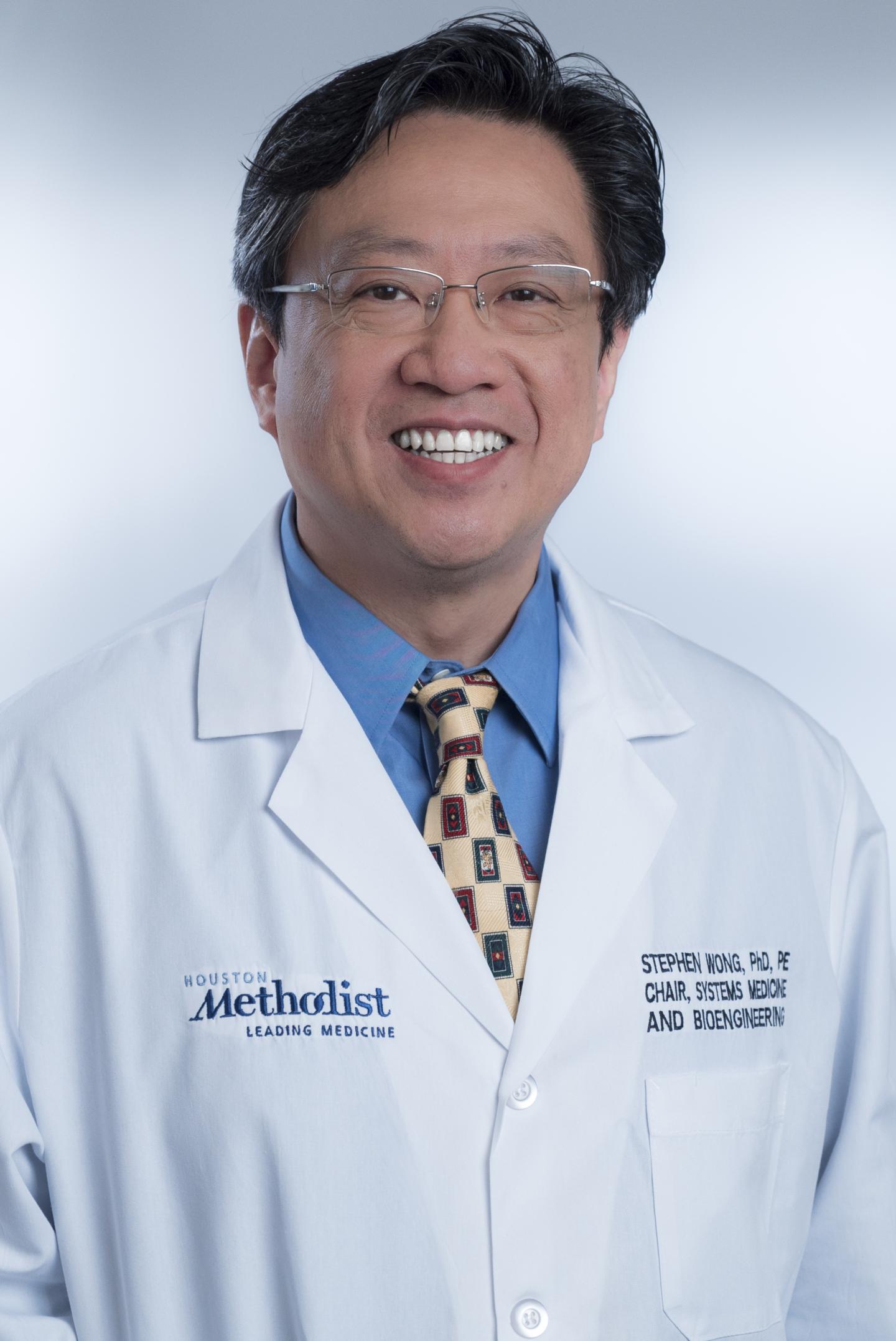 HOUSTON-(Jan. 11, 2018) - Stephen T.C. Wong, Ph.D., an internationally acclaimed bioengineer and imaging scientist with Houston Methodist, has been awarded the distinction of fellow from the Institute of Electrical and Electronics Engineers (IEEE).
Chosen for his leadership in drug discovery, systems biology, bioinformatics and health analytics, Wong holds the John S. Dunn Sr. Presidential Distinguished Chair in Biomedical Engineering and is a professor of systems medicine and bioengineering. His research focuses on understanding health and disease from a systems perspective to generate cost-effective strategies and solutions for disease management.
One of the most prestigious honors of the IEEE, fellowships are bestowed upon a limited number of senior members who have contributed to the advancement or application of engineering, science and technology by bringing significant value to society. The number of IEEE fellows elevated each year is no more than one-tenth of one percent of the total IEEE voting membership.
IEEE is the largest technical professional organization in the world, dedicated to advancing technology for the benefit of humanity. Its 423,000 members across the globe have played key roles in the digital age in such areas as electricity, computers, telecommunications, the internet, lasers, databases, artificial intelligence, robotics and medical imaging.
Of this year's 296 new fellows, Wong is among 21 chosen from the IEEE Engineering in Medicine and Biology Society, the world's largest international society of biomedical engineers. EMBS members are focused on developing and applying engineering concepts and methods to provide new solutions for biological, medical and health care problems.
"I am very grateful that this recognition takes into account my contributions to several fields and not just a specific one, because health care problems are complex and rarely presented in a well-defined format to be solved by a single field," said Wong, who is also the founding chair of the Department of Systems Medicine and Bioengineering in the Houston Methodist Research Institute. "I take a cross-disciplinary, systems approach to problem solving that offers a more holistic perspective, because finding solutions requires a systematic integration of concepts, methods and tools from several fields."
###
Wong earned his bachelor's in engineering from the University of Western Australia and his M.S. and Ph.D. from Lehigh University. He held postdoctoral fellowships in artificial intelligence with the National Science Foundation and Japan Science and Technology Agency. Holding eight patents, as well as having published more than 400 peer-reviewed papers and five books, Wong is an international authority and is sought as a speaker on systems biology, health tech, drug discovery, bioinformatics, medical imaging, clinical neuroscience and other related topics. In addition to his research duties, Wong serves as Chief Research Information Officer and Chief of Medical Physics for Houston Methodist Hospital.
---