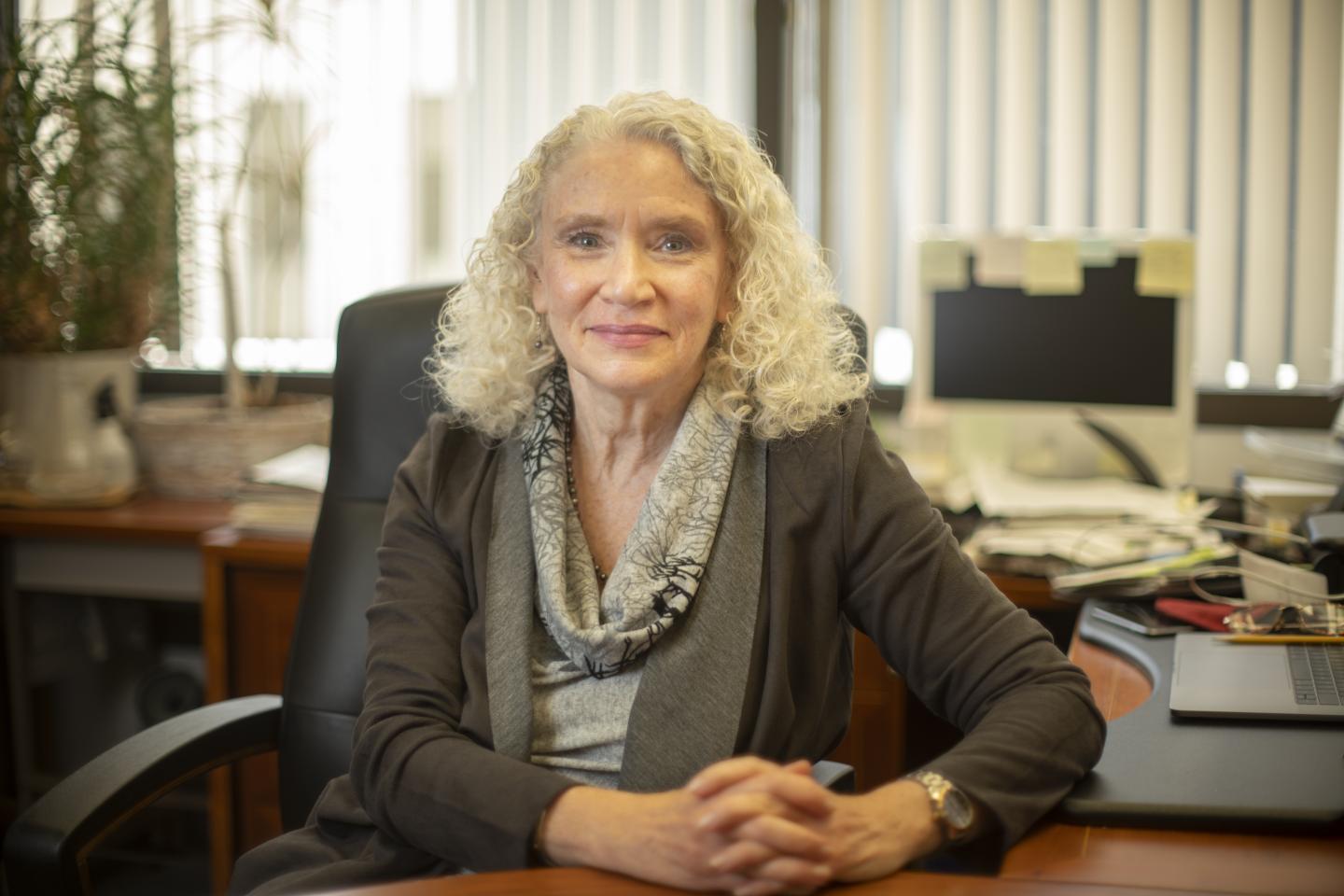 NORTH CHICAGO, ILLINOIS -- Judith Potashkin, PhD, Professor of Cellular and Molecular Pharmacology and Director of Faculty Affairs for Chicago Medical School at Rosalind Franklin University of Medicine and Science, has been elected to the rank of fellow by the American Association for the Advancement of Science (AAAS) for her research on Parkinson's and Alzheimer's diseases.
At RFU's Center for Neurodegenerative Diseases and Therapeutics, Dr. Potashkin and her team have identified dysregulated pathways and molecular networks in Parkinson's and Alzheimer's disease and other forms of dementia, as well as new biomarkers for Parkinson's disease.
Dr. Potashkin's work highlights RNA's role in cell biology and, more recently, in neurodegenerative and metabolic diseases. She has identified several potential molecular blood biomarkers for Parkinson's disease, paving the way for badly-needed therapeutic strategies. In addition, her research has revealed relationships among diabetes, diet, and dementia and Parkinson's disease at the molecular level, providing support for using lifestyle interventions for slowing the progression and reducing the risk of neurodegeneration.
She has spent the last 14 years of her 30-year career at RFU looking for biomarkers of Parkinson's disease, a chronic, debilitating, often misdiagnosed illness that affects 1 to 5 percent of the population over the age of 60. She led investigations funded by the Department of Defense, National Institute of Neurological Disease and Stroke, Michael J. Fox Foundation and CurePSP using human blood samples to identify pre-motor diagnostic and disease-progression RNA markers for Parkinson's. These studies revealed that inflammation is a risk factor for the disorder. Her Alzheimer's and dementia study, funded by the National Institute of Aging, confirmed that inflammation is also a significant risk factor for these disorders.
"The Center for Neurodegenerative Disease and Therapeutics is beyond thrilled that the AAAS has recognized Dr. Potashkin as a fellow," said Grace Stutzmann, PhD, director of the Center for Neurodegenerative Disease and Therapeutics. "The honor reflects her long-standing contribution of excellent science and scholarship at RFU. We are incredibly proud of her accomplishments and grateful for her dedication to the neurodegeneration field, the center and the university."
A professor in both the Chicago Medical School and School of Graduate and Postdoctoral Studies, Dr. Potashkin has left her mark on a new generation of scientists and physician-scientists through her teaching and mentorship. After graduating Lehigh University, she earned a master's degree in cell biology and biochemistry at Pennsylvania State University. She obtained a PhD in molecular biology from Roswell Park Memorial Institute, Buffalo, New York, and completed postdoctoral work at Cold Spring Harbor Laboratory, New York.
###
About Rosalind Franklin University
Rosalind Franklin University of Medicine and Science is committed to serving the population through the interprofessional education of health and biomedical professionals and the discovery of knowledge dedicated to improving wellness. The university embodies the spirit of inquiry and excellence modeled by its namesake Dr. Rosalind Franklin, whose Photo 51 was crucial to solving the structure of DNA. In 2020, the university commemorates the 100th anniversary of the scientist's birth. Recognized for its research in areas including neuroscience, brain-related diseases, inherited disorders, diabetes, obesity, and gait and balance, RFU encompasses the Chicago Medical School, College of Health Professions, College of Pharmacy, School of Graduate and Postdoctoral Studies and the Dr. William M. Scholl College of Podiatric Medicine.
Learn more at rosalindfranklin.edu.
---