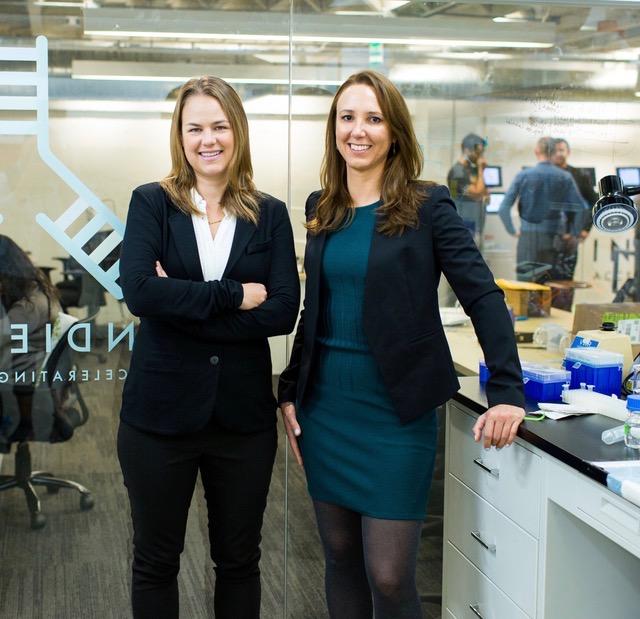 San Francisco, CA--September 14, 2017--Wait lists for human organ transplants could be entirely eliminated through patent-pending technologies developed by Prellis Biologics, a San Francisco-based human tissue engineering company that has invented a new way to create viable human organs using near instantaneous 3D printing.
Founded by two scientists with extensive experience in 3D tissue imaging and stem cell biology, the company is solving the greatest obstacle to producing functional human tissue in the lab - the ability to print microvasculature. Without the complex microvascular system needed to supply nutrients and oxygen to cells, an organ cannot survive.
True Ventures, a Silicon Valley-based venture capital firm specializing in early-stage technology startups, led the $1.8 million seed investment. Civilization Ventures and 415 Ventures also joined, along with angel investors. The round follows early support by IndieBio, an accelerator for biotech startups run by SOSV. Investment in the 10-month-old company totals $1.92 million.
"Our vision is to create a company that uses technology to print any type of human organ, providing people with a long-lasting solution to a given medical issue," said Dr. Melanie Matheu, co-founder and chief executive officer of Prellis. "We believe our technology will jumpstart the practical use of lab-printed tissue for life-saving drug development, rapid development of human antibodies, and production of human organs for transplant."
Current methods for printing human tissue have hit a roadblock: the challenge of creating tiny blood vessels known as microvasculature. Without microvasculature, cells starve for oxygen and nutrients and can't remove wastes. This has limited scientists to printing tissue no thicker than a dollar bill. By building scaffolding that includes microvascular structures, Prellis is solving this problem. These thicker tissues are the building blocks of functional organs.
"Over 230 people die every day in the U.S. from liver and kidney disease,"* said Dr. Noelle Mullin, co-founder and chief scientific officer of Prellis. "By coupling stem cell and immunology expertise with our 3D printing technology, we'll be able to produce organs and tissues with the precise vascular infrastructure necessary to make them viable."
Prellis' technology will be brought to market in phases. The first lab-grown tissues will be used to produce antibodies for therapeutics and address issues associated with pharmaceutical development and testing. Currently, drug companies must test new drugs using animal models that do not accurately predict toxicity or efficacy in humans, and human clinical trials can be both time-consuming and harmful to patients. The first human tissue Prellis Biologics will print for clinical development are islets of langerhans, the functional unit of the pancreas that produces insulin. "Type 1 diabetics lose insulin-producing islets of langerhans at a young age. If we can replace these, we can offer diabetes patients a life free of daily insulin shots and glucose monitoring," said Dr. Matheu.
"Producing viable lab-grown human tissue will revolutionize healthcare, and the Prellis team is at the forefront of that movement," said Rohit Sharma, venture partner at True Ventures and Prellis board member. "Investing in Melanie and Noelle is an investment in the future of regenerative medicine. We're proud to help them begin their quest."
Because of the substantial unmet need for human tissue and organ replacement alternatives, as well as human tissue for drug discovery and toxicology testing, the global tissue engineering market was estimated at $23 billion in 2015 and is projected to reach $94 billion by 2024.**
Photography and videos about Prellis can be viewed here.
###
About Prellis
Prellis Biologics aims to eliminate the wait list for human organ transplants and speed up development of vital new drug therapies. Using innovations in 3D printing and stem cell development, Prellis can create tissue and organs with the microvascular systems that are critical for supporting viable human tissue. Based in San Francisco, the company's patent-pending technologies use proven methods in biology, physics, and advanced imaging to revolutionize the field of tissue engineering. For more information, visit Prellis Biologics. Follow us on Facebook and Twitter @PrellisBio
About True Ventures
Founded in 2005, True Ventures is a Silicon Valley-based venture capital firm that invests in early-stage technology startups. With capital under management in excess of $1.4 billion, True provides seed and Series A funding to the most talented entrepreneurs in today's fastest growing markets. The firm maintains a strong founder community and offers innovative educational opportunities to its portfolio, helping entrepreneurs achieve higher levels of success and impact. With more than 200 companies funded and multiple companies acquired, the current True portfolio has helped create over 8,500 jobs. To learn more about True Ventures, visit http://www.trueventures.com.
Media Contacts:
Krause Taylor Associates for Prellis Biologics
Barbara Krause
Phone: 408-981-2429
Email: barbara@krause-taylor.com
True Ventures
Brooke Van Natta
Phone: 949-636-8787
Email: brooke@van-natta.com
* Health, United States, 2016, National Center for Health Statistics
** Tissue Engineering Market Analysis, Market Size, Application Analysis, Regional Outlook, Competitive Strategies and Forecasts, 2016 To 2024, Hexa Research, 2015
---