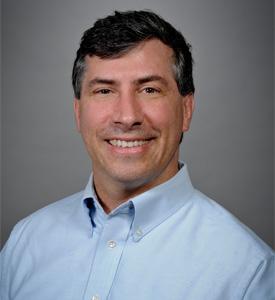 DALLAS – Sept. 29, 2014 – UT Southwestern Medical Center researchers seeking novel treatments for anemia found that giving acetate, the major component of household vinegar, to anemic mice stimulated the formation of new red blood cells.
Currently, the hormone erythropoietin is administered to treat anemia, but this treatment carries with it side effects such as hypertension and thrombosis (blood clotting). The new research, which was performed in mice, suggests that acetate supplements could eventually be a suitable supplement or possibly even an alternative to administration of erythropoietin.
"Using rational interventions based on the mechanistic insights gleaned from our current studies, we may be able to treat acutely or chronically anemic patients with acetate supplements and thereby reduce the need for blood transfusions or erythropoietin therapy," said Dr. Joseph Garcia, Associate Professor of Internal Medicine at UT Southwestern, staff physician-scientist at the VA North Texas Health Care System, and senior author of the study, published in Nature Medicine.
Anemia is the most common blood disorder, affecting some 3.5 million people, including children and women of child-bearing age, as well as many elderly persons. It can have a significant impact on quality of life, leading to fatigue, weakness, and decreased immune function. People who are anemic produce insufficient red blood cells, which deliver oxygen to tissues throughout the body.
UT Southwestern researchers began their studies by identifying a critical pathway that controls the production of red blood cells in conditions of stress, such as low oxygen. Using genetically modified mice, researchers observed that low oxygen, a state known as hypoxia, stimulates the production of acetate.
Acetate, in turn, activates a molecular pathway that ultimately results in the production of red blood cells, or erythropoiesis, by triggering the production of the protein that stimulates this process, called erythropoietin.
"Our study shows that acetate functions as a biochemical 'flare,' linking changes in cell metabolism that occur during hypoxia with the activation of a selective stress signaling pathway," Dr. Garcia said.
###
Other researchers involved in the work include Dr. Chou-Long Huang, Professor of Internal Medicine and holder of the Jacob Lemann, M.D. Professorship in Calcium Transport; Dr. Robert Hammer, Professor of Biochemistry and the Cecil H. and Ida Green Comprehensive Center for Molecular, Computational, and Systems Biology, and holder of the Graydon Heartsill Professorship in Medical Science; Dr. Jay Horton, Professor of Internal Medicine and Molecular Genetics, holder of The Dr. Robert C. and Veronica Atkins Chair in Obesity & Diabetes Research; Dr. Robert Gerard, Associate Professor of Molecular Biology; Dr. Sarah Comerford, Assistant Professor of Molecular Genetics, and the Cecil H. and Ida Green Comprehensive Center for Molecular, Computational, and Systems Biology; Dr. Young-Ah Moon, Assistant Professor of Molecular Genetics; Dr. Jian Xie, Assistant Professor of Internal Medicine; Min Xu, Research Scientist; Jason Nagati, Research Assistant; researchers Jiwen Li and Holly Walters; and Dr. Rui Chen, former Assistant Professor of Internal Medicine.
The research was supported by funds provided by the Department of Veterans Affairs and the National Institutes of Health.
About UT Southwestern Medical Center
UT Southwestern, one of the premier academic medical centers in the nation, integrates pioneering biomedical research with exceptional clinical care and education. The institution's faculty includes many distinguished members, including six who have been awarded Nobel Prizes since 1985. Numbering more than 2,700, the faculty is responsible for groundbreaking medical advances and is committed to translating science-driven research quickly to new clinical treatments. UT Southwestern physicians provide medical care in 40 specialties to nearly 91,000 hospitalized patients and oversee more than 2 million outpatient visits a year.
---