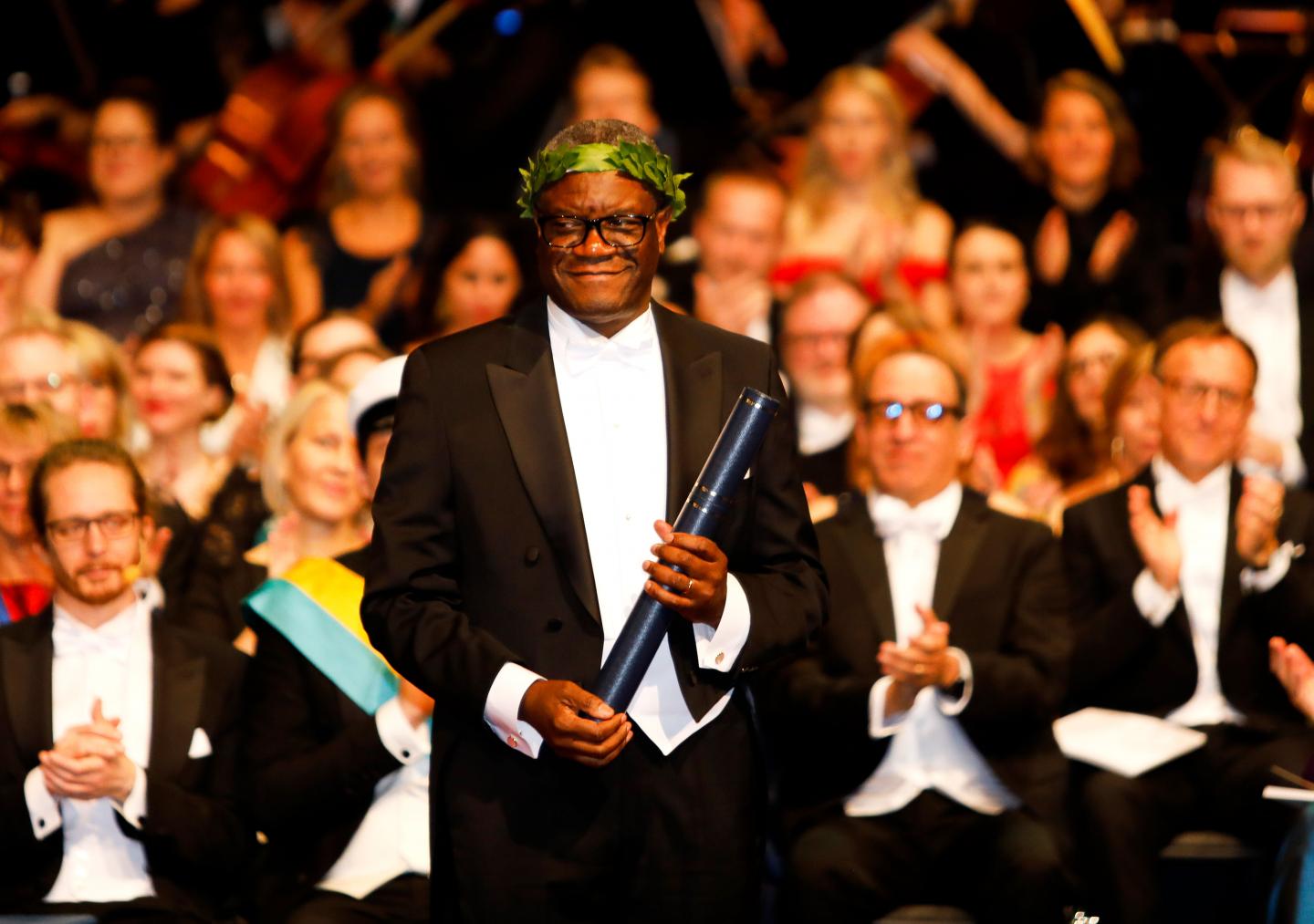 Dr. Denis Mukwege, a 2018 Nobel Peace Prize winner, has received a prestigious award: an honorary doctorate at the University of Gothenburg, Sweden. For more than 30 years, he has collaborated with Sahlgrenska Academy, the University's medical faculty.
The Conferment of Doctoral Degrees took place Friday, October 18, in the Congress Hall at the Swedish Exhibition Centre in Gothenburg. During the ceremony, Dr. Mukwege had the symbol of triumph, the laurel wreath, placed on his head. The doctoral ring symbolizes his covenant with science.
Denis Mukwege (born 1955), a gynecologist, is head of Panzi Hospital and the Panzi Foundation, and a professor responsible for clinical research at Evangelical University in Africa (UEA) in the city of Bukavu, Democratic Republic of Congo.
Jointly with his colleagues, Dr. Mukwege has been developing great expertise in treating women and girls with severe genital injuries, not least in fistula surgery, for over 20 years. Together with Nadia Murad he was awarded the 2018 Nobel Peace Prize for "efforts to end the use of sexual violence as a weapon of war and armed conflict" and for women's rights.
Within the framework of an agreement between Sahlgrenska Academy and UEA, activities underway include student and teacher exchanges, research in transfusion medicine, and continuing professional development in orthopedics for UEA medical students. A PhD project on childhood pneumonia is also in progress, the doctoral student being a pediatrician at Panzi Hospital.
Denis Mukwege and Marie Berg, Professor of Health Care Sciences at Sahlgrenska Academy, have coauthored a scientific article about a holistic, person-centered care model for victims of sexual violence. Another research project at Panzi Hospital concerns introduction of simulation-based clinical training to improve obstetric care.
###
---