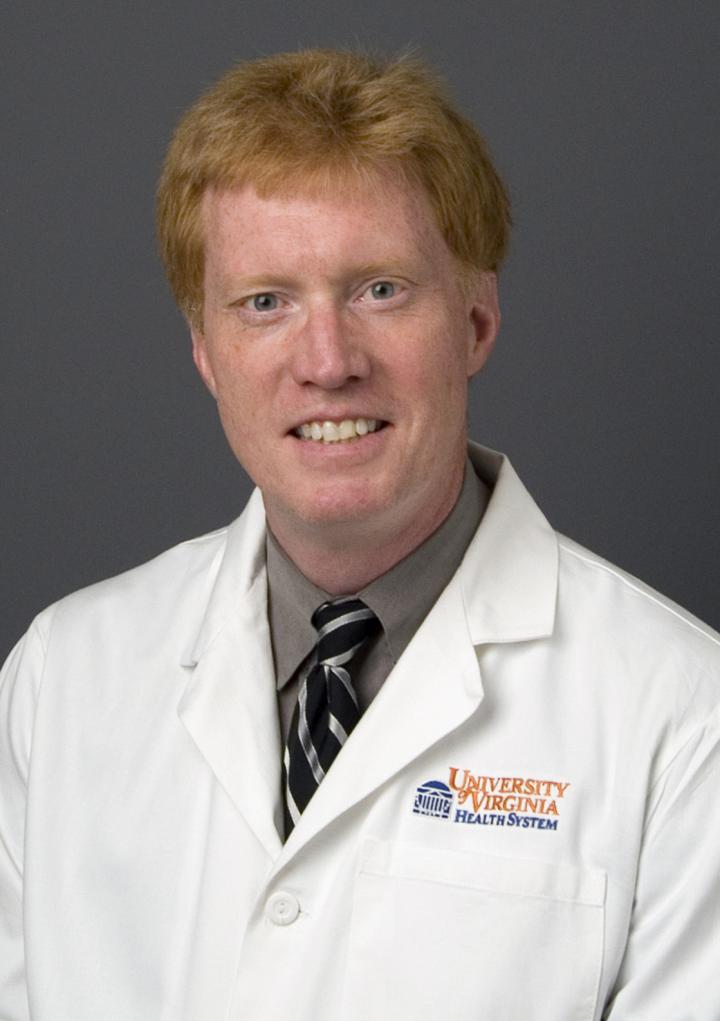 A University of Virginia Health System emergency medicine physician helped develop new Centers for Disease Control and Prevention (CDC) treatment recommendations for children with concussions, also known as mild traumatic brain injury (mTBI).
Robert E. O'Connor, MD, chair of UVA's Department of Emergency Medicine, is one of the authors of the CDC Guideline on the Diagnosis and Management of Mild Traumatic Brain Injury Among Children, published today in the scientific journal JAMA Pediatrics. According to the CDC, the new guideline is based on the most comprehensive review of the science on pediatric mTBI, covering 25 years of research.
"Traumatic brain injury is a term used to cover a broad array of conditions following head trauma, yet there is little in the way of guidance to assist clinicians in approaching these patient in a systematic manner," O'Connor said. "These guidelines represent a comprehensive review of the evidence regarding the management of patients suffering traumatic brain injury, beginning with the initial approach used to gauge severity of injury and including the need for imaging and other interventions. Guidance is also offered on the need for follow-up care and timing of resumption of normal activities."
Five key practice-changing recommendations from the Pediatric mTBI guideline:
* Do not routinely image pediatric patients to diagnose mTBI to avoid unnecessary exposure to radiation.

* Use validated, age-appropriate symptom scales to diagnose mTBI.

* Assess for risk factors for prolonged recovery, including:

o History of mTBI or other brain injury

o Severe symptoms immediately after the injury

o Personal characteristics and family history (such as learning difficulties and family and social stressors)

* Provide patients with instructions on returning to activity customized to their symptoms.

* Counsel patients to return gradually to non-sports activities after no more than two to three days of rest. Evidence has shown that children recover faster if non-sports activities are resumed quickly.
To help implement the recommendations, the CDC developed supporting tools and materials for healthcare providers as well as for families, coaches and schools. Ranging from screening forms to assess young patients to discharge instructions and recovery tips for parents, these resources will help healthcare providers and families improve children's care and recovery. These tools are available at http://www.cdc.gov/HEADSUP.
In developing the Pediatric mTBI guideline, the CDC undertook an extensive review of scientific literature, and received feedback from clinical experts, the public and partner organizations. The developers hope the guideline will lead to future studies and guidelines that will advance the care of patients of all ages with mTBI and other serious brain injuries.
###
---