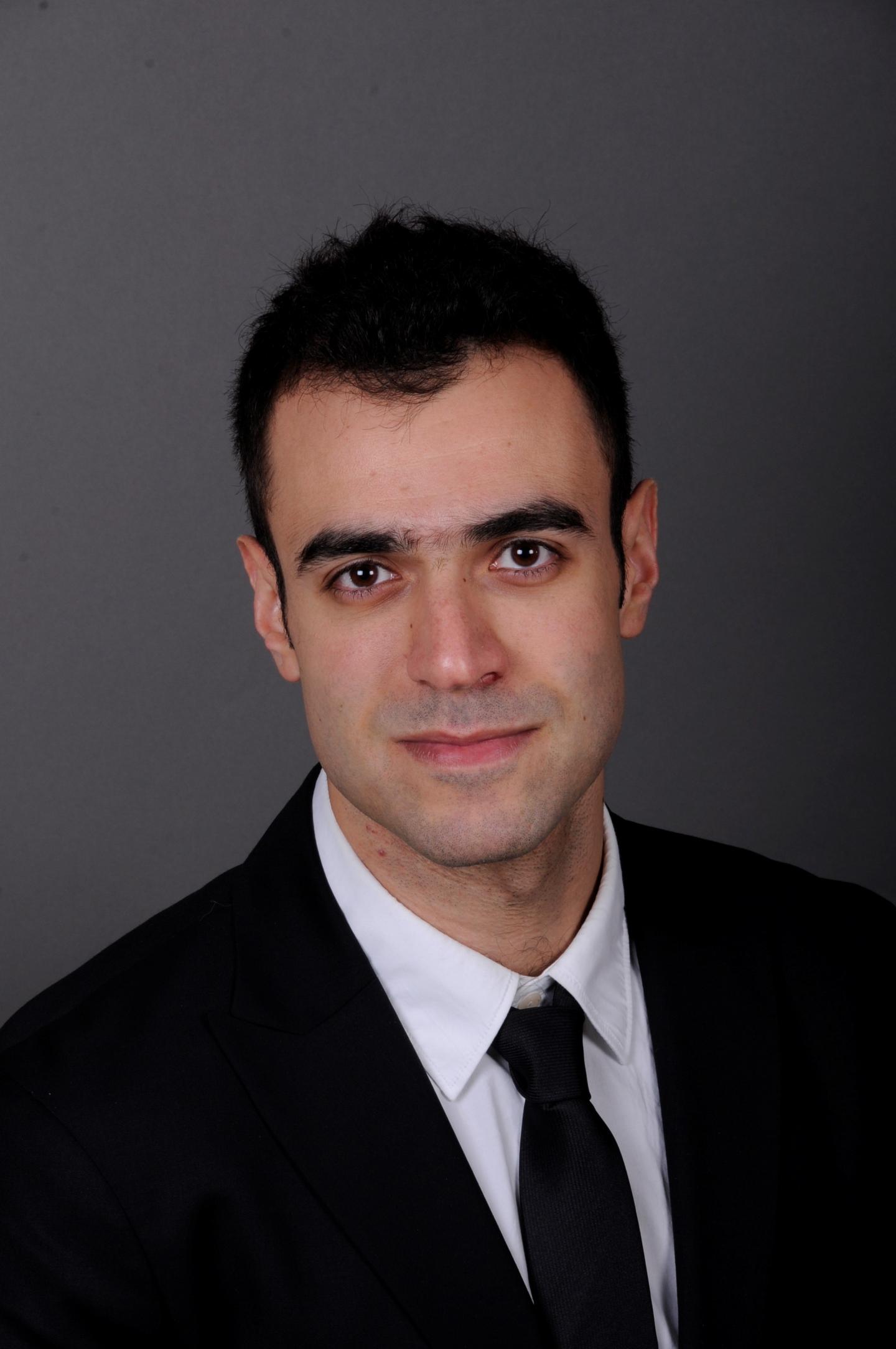 Geneva, Switzerland, 12 April 2018 - Investing in the continuity of care for lung cancer patients can bring tremendous benefits in terms of patient satisfaction and quality of life. In Quebec, Canada, this investment has taken the form of a dedicated role on the medical team: The Pivot Nurse in Oncology (PNO). A study presented at ELCC 2018 (European Lung Cancer Congress) in Geneva (1) has produced new evidence of the different ways in which this service improves patients' lives during treatment. (2)
"Introduced to oncology clinics in 2001, the position of the pivot nurse was enshrined by the Ministry of Health and Social Services of Quebec in 2005 as part of its Fight Against Cancer campaign," said study author Elie Kassouf, haematologist and medical oncologist at Centre Hospitalier de Lanaudière (CHDL) in Saint-Charles-Borromée, Canada. "In over 15 years of existence, however, very little data has been collected about its impact on patients' lives. Our study's main goal was therefore to determine whether the continuity of nursing care has tangible benefits to patients treated for lung cancer, as compared to the usual standard of care without a coordinating nurse."
Lung cancer is the number one cause of cancer-related deaths in both men and women. (3) Although progress has been made with treatment, according to Kassouf, increased cure rates and survival have come at the cost of higher toxicity. The multidisciplinary teams required to administer combination therapy have also led to greater complexity in the care process. Quality of life during treatment has deteriorated as a result, and healthcare institutions are increasingly confronted with discontent about delays, service fragmentation or even misinformation - all of which are thought to lead to confusion, distress and compliance issues among patients.
"At the CHUM, patients who enjoy continuity of care have a treating pivot nurse in addition to their treating physician. Each pivot nurse cares for 50 to 60 patients, who all have his or her direct phone number," Kassouf explained. "The PNO has the patients' files and can take care of scheduling follow-up appointments with their physician as soon as they receive new test results. If a patient calls to report worrying symptoms, the nurse will also speak directly to their doctor, who may then see that person on short notice without the latter having to go through the regular emergency system."
To study the efficacy of this service, Kassouf recruited 65 patients with advanced lung cancer at Notre Dame University Hospital in Montreal three months after the start of their treatment. The patients were divided into two cohorts: 82% were assigned to the continuous care (CC) arm, and the 12 individuals who had not had access to a pivot nurse during their treatment constituted the usual care (UC) control group. Patients in both cohorts answered validated patient satisfaction and quality-of-life questionnaires, as well as questions to assess their understanding of their health status. The CC group additionally filled out a specific survey on the role of their pivot nurse.
"The size difference between the two cohorts is because the PNO program has been around for 15 years, and the vast majority of patients in Quebec today have access to a pivot nurse," Kassouf explained. "The reasons why the study participants in the control group had not used this service three months into their treatment were unrelated to the study." This made the data more difficult to compare, but, as Kassouf reported, the differences found between the two groups were so wide that the results are statistically significant nonetheless.
"The Princess Margaret Hospital Patient Satisfaction with Doctor Questionnaire (PMH / PSQ-D) that we used in the study covers four dimensions of a patient's relationship with his physician: interpersonal skills, empathy, information exchange and quality of time," said Kassouf. "The score difference we saw between the two cohorts was huge across the board: not because the usual care group scored poorly - their results were similar to those found in other studies based on the same questionnaire - but because the continuous care cohort produced exceptionally high scores."
In the so-called FACT-L scale, which is a validated questionnaire for evaluating lung cancer patients' quality of life in Canada, the results also favoured the CC cohort in all categories - including physical, emotional and functional wellbeing - although the difference between the two groups was less marked. "This can be attributed to the fact that, contrary to their level of satisfaction with care, patients' quality of life is heavily influenced by the disease itself," said Kassouf.
"A previous study of the PNO system (4) had shown no difference in patients' quality of life, but most of the nurses in its usual care arm had specialised oncology certifications and over 10 years of experience, which was not necessarily the case of the pivot nurses at the time," he added. "With the generalisation of the PNO program, this asymmetry had disappeared when we conducted our study, so the results are a useful addition to the literature on the subject."
In their assessment of the PNO service, a large majority of patients stated that they had a better understanding of the course of their disease and treatment side-effects, and that the presence of their pivot nurse gave them more strength in their fight against cancer. "The only concerns that many people felt were not sufficiently addressed by their PNO were those pertaining to intimacy," said Kassouf.
Due to its small sample size and confinement to a single hospital, it is difficult to generalise the results of this study. "Earlier data suggests, however, that lung cancer is the malignancy associated with the highest levels of psychological distress compared to other forms of cancer. (5) Presenting more unmet psychosocial needs, these patients could thus be particularly susceptible to the benefits of continuous follow-up and medical scrutiny," Kassouf remarked. "Our results certainly show that it is an avenue worth exploring."
Anja Kröner, a PhD-prepared nurse in oncology and member of the management team at the Comprehensive Cancer Centre in Zurich, Switzerland, commented: "Despite the small number of patients involved, which means we must be cautious with the results, this work shows a clear tendency of continuity of care improving when there is an established role similar to that of the pivot nurse on a patient's medical team," she said. "In Europe, too, we have seen promising signals: several clinics in Germany, for example, found it was beneficial to assign a case manager to cancer patients."
Kröner further underlined that the growing complexity of cancer treatment - from surgery to oral therapy and radiation -creates many breaks in the care process. "Parallel to this, we see patients with financial or social burdens who are at particular risk for low adherence to treatment," she said. "In oral therapy, for example, they have pills to take on their own at home that cause severe side-effects: The routine care process is not very good at detecting individuals who stop taking their medication without telling their doctor about it. That is where pivot nurses can make a real difference."
According to Kröner, however, cancer patients should not only be satisfied with their doctor, but rather with the entire care setting. "It would be interesting to take the research further by framing patient satisfaction more broadly, as well as considering other outcomes alongside quality of life, such as patients' ability to carry their own weight, or to work, throughout the process," she added. "In light of the financial pressure faced by many healthcare systems today, it would also be worth exploring whether pivot nurses can reduce the cost of cancer, as another study (6) has already suggested."
###
Notes to Editors
Please make sure to use the official name of the meeting in your reports: ELCC 2018
Official Congress hashtag: #ELCC18
The press release will be available once the embargo lifts via: http://esmo.org/Press-Office/Press-Releases/Coordinating-Nurses-Improve-Cancer-Patients-Quality-Life-Satisfaction-During-Treatment
Disclaimer
This press release contains information provided by the authors of the highlighted abstracts and reflects the content of those abstracts. It does not necessarily reflect the views or opinions of ESMO or IASLC who cannot be held responsible for the accuracy of the data. Commentators quoted in the press release are required to comply with the ESMO Declaration of Interests policy and the ESMO Code of Conduct.
References:
1 http://www.esmo.org/Conferences/ELCC-2018-Lung-Cancer
2 Abstract 231P_PR 'Impact of the continuity of nursing care delivered by a pivot nurse in oncology on improving satisfaction and quality of life of patients with advanced lung cancer': presented by Elie Kassouf during the Poster Display session on Thursday, 12 April, 12:30 to 13:00 (CEST) in Hall 1. Journal of Thoracic Oncology, Volume 13, Issue 4, Supplement, April 2018.
3 http://www.iaslc.org/about-lung-cancer
4 Strutkowski, M, Saucier, A, Eades, M, Swidzinski, M, Ritchie, J, Marchionni, C, & Ladouceur, M (2008). Impact of a pivot nurse in oncology on patients with lung or breast cancer: Symptom distress, fatigue, quality of life, and use of healthcare resources. Oncology Nursing Forum, 35: 948-954.
5 Zabora J, BrintzenhofeSzoc K, Curbow B, Hooker C, Piantadosi S. The prevalence of psychological distress by cancer site. Psychooncology. 2001 Jan-Feb;10(1): 19-28.
6 Wagner, EH, Ludman, EJ, Aiello Bowles, EJ, Penfold, R, Reid, RJ, Rutter, CM et al. (2014). Nurse navigators in early cancer care: A randomized, controlled trial. Journal of Clinical Oncology, 32(1): 12-19
About the European Society for Medical Oncology (ESMO)
ESMO is the leading professional organisation for medical oncology. With 18,000 members representing oncology professionals from over 150 countries worldwide, ESMO is the society of reference for oncology education and information. We are committed to supporting our members to develop and advance in a fast-evolving professional environment.
ESMO's educational resources support an integrated, multi-professional approach to cancer care. We have European roots and a global reach: we welcome oncology professionals from around the world and we seek to erase boundaries in cancer care as we pursue our mission across oncology, worldwide. Visit http://www.esmo.org
About the International Association for the Study of Lung Cancer (IASLC)
The International Association for the Study of Lung Cancer (IASLC) is the only global organisation dedicated solely to the study of lung cancer and other thoracic malignancies. Founded in 1974, the association's membership includes more than 7,500 lung cancer specialists across all disciplines in over 100 countries, forming a global network working together to conquer lung and thoracic cancers worldwide. The association also publishes the Journal of Thoracic Oncology, the primary educational and informational publication for topics relevant to the prevention, detection, diagnosis and treatment of all thoracic malignancies. Visit http://www.iaslc.org for more information and follow us on Twitter @IASLC.
231P_PR - Impact of the continuity of nursing care delivered by a pivot nurse in oncology on improving satisfaction and quality of life of patients with advanced lung cancer
E. Kassouf1, M. Tehfe2, M. Floresci2, N. Blais2
1Centre Hospitalier Régional de Lanaudière, St-Charles-Borromée, QC, Canada, 2Notre Dame du CHUM, Montreal, QC, Canada
Background: Health care organizations around the globe have been implementing different strategies aimed at improving their care systems to obtain better patient- physician interaction and resolve underlying issues leading to patient dissatisfaction. In an effort to improve continuity of care inside a network of interdisciplinary teams, the Ministry of Health and Social Services of Quebec has implemented the recruitment of pivot nurses in oncology services.
Methods: This study was conducted at the Notre Dame university hospital in Montreal. Patients were selected from the outpatient admissions' list, three months after the start of their treatment, and divided into two cohorts: the continuity of care (CC) cohort, where patients were followed by a PNO, and the usual care (UC) cohort, who received standard care from the oncology clinic staff. Participants in both groups completed the Princess Margaret Hospital Patient Satisfaction with Doctor Questionnaire (PMH/PSQ-MD), the FACT-L Scale for quality of life assessment and questions evaluating the understanding of their health status and disease. Another ten questions were adressed specifically to the CC in regards to nursing care and the health care system in Quebec.
Results: In total, 65 patients were recruited, 82% of whom were assigned to the CC cohort. Analysis of the PMH PSQ-MD questionnaire demonstrated superior outcomes in regards to information exchange, empathy, and quality of life for the CC cohort (p<.001). The FACT-L questionnaire also favored the CC cohort in terms of physical well being, social and family well being, emotional well being, and functional well being. These differences were highly significant and translated into better satisfaction when comparing the total score of the CC cohort to the UC cohort (p<.0001). Other variables examined revealed an adequate fulfilment of the PNO role as regarded by the participants, except for matters of an intimate nature.
Conclusions: The PNO appears to have a substantial role in the care of patients with advanced lung cancer. Continuity of care seems to improve patients' quality of life and satisfaction by reducing the symptom strain experienced in the ambulatory patients.
Legal entity responsible for the study: Centre Hospitalier de l'Université de Montréal
Funding: Has not received any funding
Disclosures: E. Kassouf: Personal fees from Lilly, Sanofi Canada, Amgen, Celgene, and Bristol-Myers Squibb outside the submitted work. M. Tehfe: Personal fees from Lilly, Amgen, and Celgene outside the submitted work. M. Floresci: Personal fees from Lilly, Merck, and Boehringer Ingelheim outside the submitted work. N. Blais: Personal fees from Merck, Pfizer, AstraZeneca, and Bristol-Myers Squibb outside the submitted work.
---
Journal
Journal of Thoracic Oncology