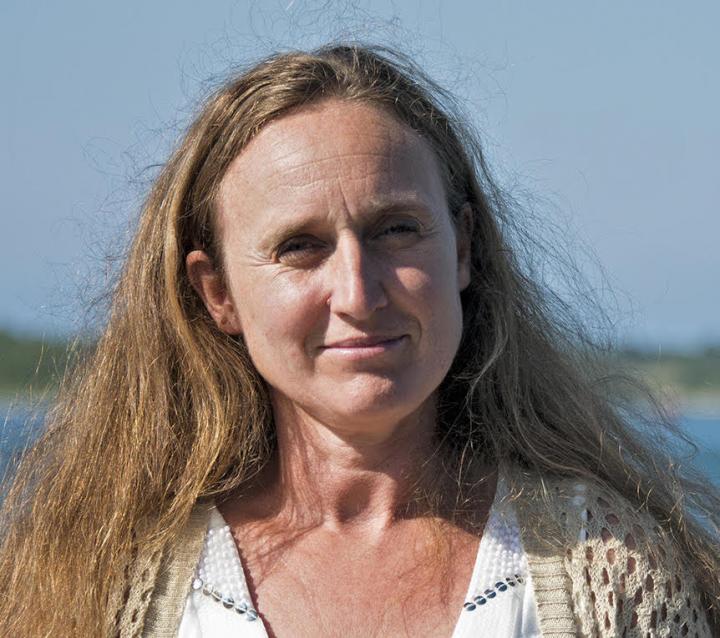 Dr. Andone C. Lavery has been selected as the 2017 recipient the Walter Munk Award for Distinguished Research in Oceanography Related to Sound and the Sea. Dr. Lavery is an Associate Scientist with Tenure in the Department of Applied Ocean Physics & Engineering at the Woods Hole Oceanographic Institution.
The citation that will be included on the certificate signed by the Secretary of the U.S. Navy and the president of The Oceanography Society reads as follows:
Through discrimination between the scattering by zooplankton and physical microstructure using broadband acoustic measurement methods and models, Andone Lavery has quantified important biological and physical parameters leading to new understanding of both ocean physical processes and marine biology.
An excerpt from the nomination letter written by James F. Lynch states that "Andone's work has been very much in the spirit of acoustical oceanography and the Walter Munk Award's stated criteria for acoustics, ocean science, and instrumentation development. Her Arctic oil spill work also has a fine scale echo of Walter's ATOC work, where he was concerned with measuring ocean warming due to anthropogenic activity. Both pieces of research have a deep societal motivation."
Dr. Lavery will receive the Munk Award during the 174th Meeting of the Acoustical Society of America in New Orleans, Louisiana (December 4 - 8, 2017), and she will also be recognized during the Ocean Sciences Meeting in Portland, Oregon (February 11-16, 2018). She will also give presentations at both meetings.
Dr. Lavery joins the list of distinguished prior recipients of the Walter Munk Award:
2015: Carl Wunsch, Massachusetts Institute of Technology and Harvard University

2013: Steven Holbrook, University of Wyoming

2011: William Kuperman, Scripps Institution of Oceanography, USA

2009: James F. Lynch, Woods Hole Oceanographic Institution, USA

2006: Peter F. Worcester, Scripps Institution of Oceanography, USA

2003: H. Thomas Rossby, Graduate School of Oceanography, University of Rhode Island, USA

2001: Robert C. Spindel, Applied Physics Laboratory of the University of Washington, USA

1999: Robert Pinkel, Scripps Institution of Oceanography, USA

1997: Stephen A. Thorpe, Southampton Oceanography Centre, UK

1996: Leonid M. Brekhovskikh, Moscow Institute of Physics and Technology, Russia

1994: David M. Farmer, Institute of Ocean Sciences, Canada

1993: Walter Munk, Scripps Institution of Oceanography, USA
###
The Oceanography Society (TOS) was founded in 1988 to advance oceanographic research, technology, and education, and to disseminate knowledge of oceanography and its application through research and education. TOS promotes the broad understanding of oceanography, facilitates consensus building across all the disciplines of the field, and informs the public about ocean research, innovative technology, and educational opportunities throughout the spectrum of oceanographic inquiry. TOS welcomes members from all nations. Any individual, business, or organization interested in ocean sciences is encouraged to join and to participate in the activities and benefits of the society.
As a professional society, TOS is committed to supporting a community that encourages the open expression and exchange of ideas, that is free from all forms of discrimination, harassment, and retaliation, and that is welcoming to all members and to those who participate in its activities. In pursuit of that commitment, TOS is dedicated to the philosophy of equality of opportunity and treatment for all participants.
The Oceanography Society is a nonprofit, tax-exempt organization incorporated in the District of Columbia.
---