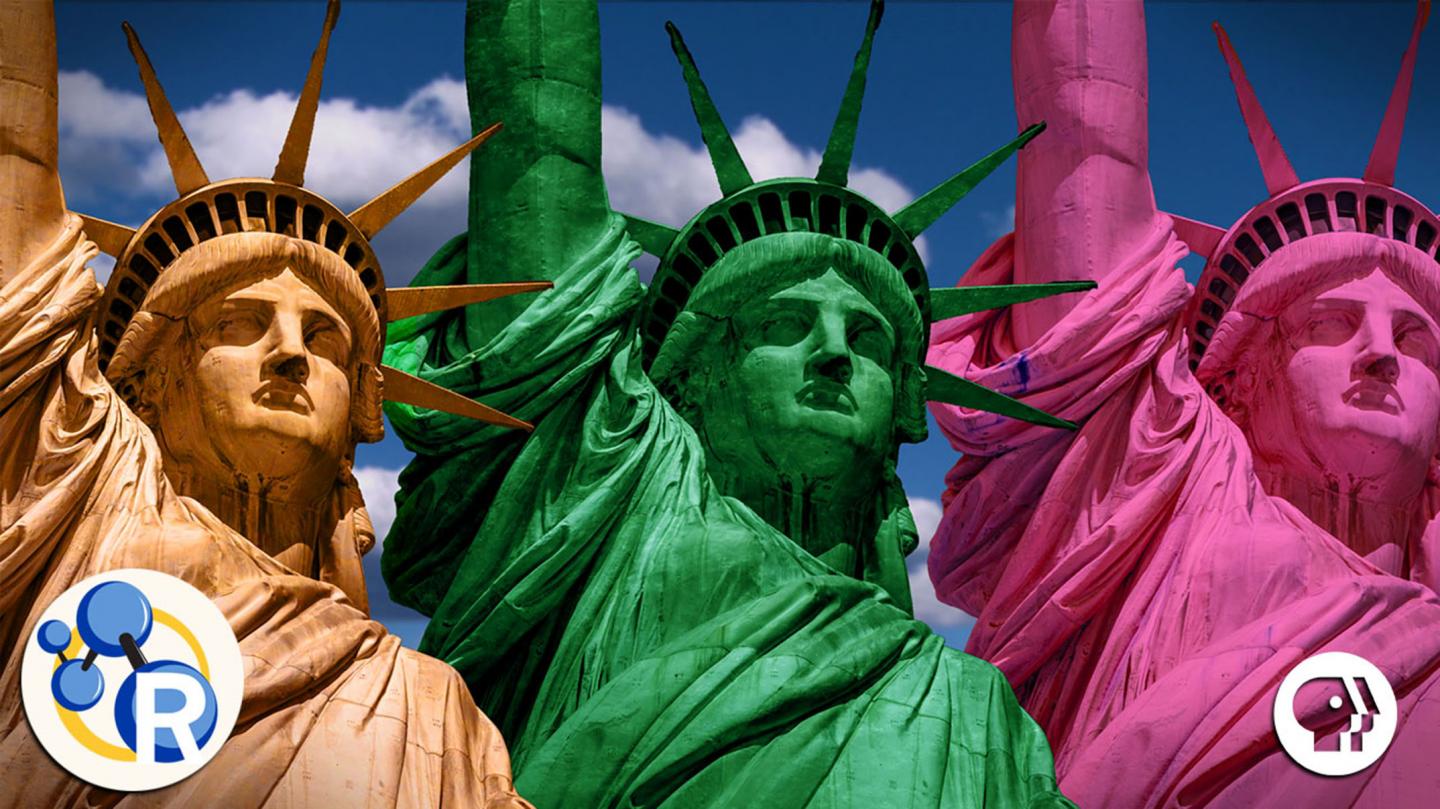 WASHINGTON, June 29, 2017 -- The Statue of Liberty is an iconic blue-green symbol of freedom. But did you know she wasn't always that color? When France gifted Lady Liberty to the U.S., she was a 305-foot statue with reddish-brown copper skin. Her color change is thanks to about 30 years' worth of chemistry in the air of New York City harbor. See how this monumental statue transitioned from penny red to chocolate brown to glorious liberty green in this Reactions video, just in time for Independence Day: https://youtu.be/_ZSLrXtg1-o.
Reactions is a video series produced by the American Chemical Society and PBS Digital Studios. Subscribe to Reactions at http://bit.ly/ACSReactions, and follow us on Twitter @ACSreactions to be the first to see our latest videos.
The American Chemical Society, the world's largest scientific society, is a not-for-profit organization chartered by the U.S. Congress. ACS is a global leader in providing access to chemistry-related information and research through its multiple databases, peer-reviewed journals and scientific conferences. ACS does not conduct research, but publishes and publicizes peer-reviewed scientific studies. Its main offices are in Washington, D.C., and Columbus, Ohio.
To automatically receive press releases from the American Chemical Society, contact newsroom@acs.org">newsroom@acs.org.
###
---