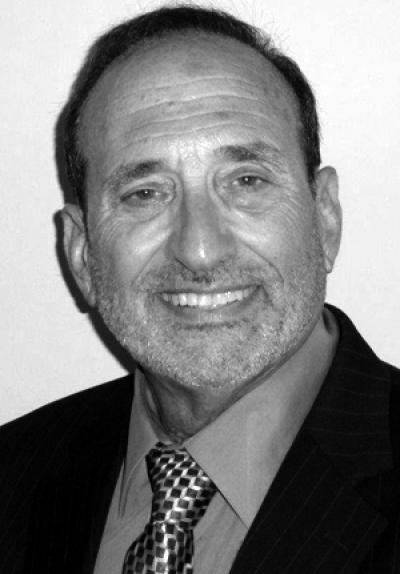 The Entomological Society of America Certification Corporation is proud to name the winners of the 2014 Certification Awards. These include two professional awards, and one student award. The winners will be recognized at Entomology 2014, ESA's 62nd Annual Meeting in Portland, Oregon from November 16-19, 2014.
ACE PROFESSIONAL AWARD—This award recognizes the superior contributions of an Associate Certified Entomologist (ACE) in the field of structural pest management. Robert B. Caine, ACE was always curious about insects and reptiles as a young child in Miami, Florida. When he was eight years old, a monthly exterminating service treated his family's home. He was fascinated with the shiny can Ted the serviceman carried with him and asked many questions about the bugs he was spraying.
Little did he realize that 22 years later he would meet Ted again, and all those questions he asked would propel him into a new career in the pest control industry. After graduating high school, he attended college for a semester and then joined the U.S. Air Force. His enlistment lasted 4.5 years, with 2.5 of them spent in southeast Asia.
After leaving the service, he eventually went into chemical and equipment sales, calling on golf courses and pest control companies. He sold everything from insecticides to fertilizers and equipment. After two years of living out of a suitcase and a different hotel room every night, Bob needed a change. He answered an ad for a national pest control company in Miami and was fortunate to be hired as a sales rep.
After six months, he enjoyed it so much that he decided to learn as much as he could about the business and the industry. He enrolled in the pest control degree program at Broward College and passed the state exams after graduating. He then started his own business in 1979. Shortly thereafter, he joined the Florida Pest Control Association and in 1993 was elected its president. In 2009 he became an Associate Certified Entomologist and to this day continues to promote the program to others.
DISTINGUISHED SERVICE AWARD TO THE CERTIFICATION PROGRAM—This award encourages, recognizes, and rewards outstanding contributions to the ESA Certification Program and the professionalism of entomology. Dr. Kathy Heinsohn, a native of Folly Beach, SC, worked with Gary Bennett to receive her PhD in 1998 from Purdue University's Entomology Department, where she researched German cockroach reproductive behavior and morphology. She also holds an MS in zoology from Clemson University (1989), and she was a Fulbright scholar at Universität Göttingen in Germany (1985).
After seven years working with Western Pest Services, she became staff entomologist for the National Pest Management Association's Technical Department. Dr. Heinsohn authored two book chapters and many trade journal and association news articles on IPM-related issues, and she gave multiple speeches and developed technician training materials.
In 2010, Dr. Heinsohn joined AmericanPest, a Copesan Pest Solutions Partner. Her primary responsibility is contract entomologist for the Animal Care IPM Program at the National Institutes of Health. She also works with the State Department contract, and has traveled to the U.S. embassy in Tunisia to conduct IPM programs.
An ESA member since 1991, she became board certified in 2001 and is a member of the ACE Certification Committee. She co-organized two Sectional symposia at ESA Annual Meetings (bees and wasps in 2001, and the first on bed bugs in 2005.) She enjoys mentoring technicians and students of entomology, and has recruited many to the pest management field and to the ESA Certification Programs.
She currently sits on both the Copesan and NPMA Technical Committees, and she has been active in organizations such as Sigma Xi (1988-present), Pi Chi Omega (recording secretary, 1999-2002), the Pest Control Magazine Editorial Advisory Board (2002-2009), the Purdue Department of Entomology Development Council (2009-present).
Kathy is a beekeeper in western Maryland, and enjoys walks with her friend Dr. Walt Bell and with Clifford, a Saint Bernard mix. She takes her honey to local markets, sings in her church choir, and volunteers for the food bank. She also maintains a bee blog at http://drkathysbees.blogspot.com.
STUDENT CERTIFICATION AWARD—Sponsored by PestWest Environmental Science, this award recognizes and encourages outstanding entomology graduate students with interest in the mission of the ESA certification program, and to promote the understanding and importance of the program. Alix Whitener received her BS in biology-anthropology and a minor in women's studies at Western Washington University, where she was a coxswain for the women's rowing team. She is beginning her second year as a PhD student at Washington State University under advisor Elizabeth H. Beers.
Alix's research project focuses on the behavior and control of spotted wing drosophila in sweet cherries. This research is an extension of work she began as an undergraduate technician in Dr. Beers' laboratory. At Washington State University, Alix serves as a graduate student representative to the Academic Affairs Committee and to the Bi-University Graduate Speaker Series Committee, and she is this year's WSU Entomology Graduate Student Association President. Earlier this year, Alix was on the second-place Pacific Branch Linnaean Games team, and she's excited to compete at the National Meeting. Alix co-chaired her Branch's Career Fair and is looking forward to improving the event for next year's meeting. She was also an invited speaker in the Student Symposium, where she described important invasive insect species and trends in their arrival and invasion of the Pacific Branch states. This year at Entomology 2014, Alix will present a paper in the Student Competition, an unbiased introduction in the Student Debates, and a poster in the Student Symposium. One of her goals as an entomologist is to contribute to improving tree fruit IPM as an extension agent.
###
For more information abou the Entomological Society of America Certification Corporation, visit http://www.entocert.org.
---