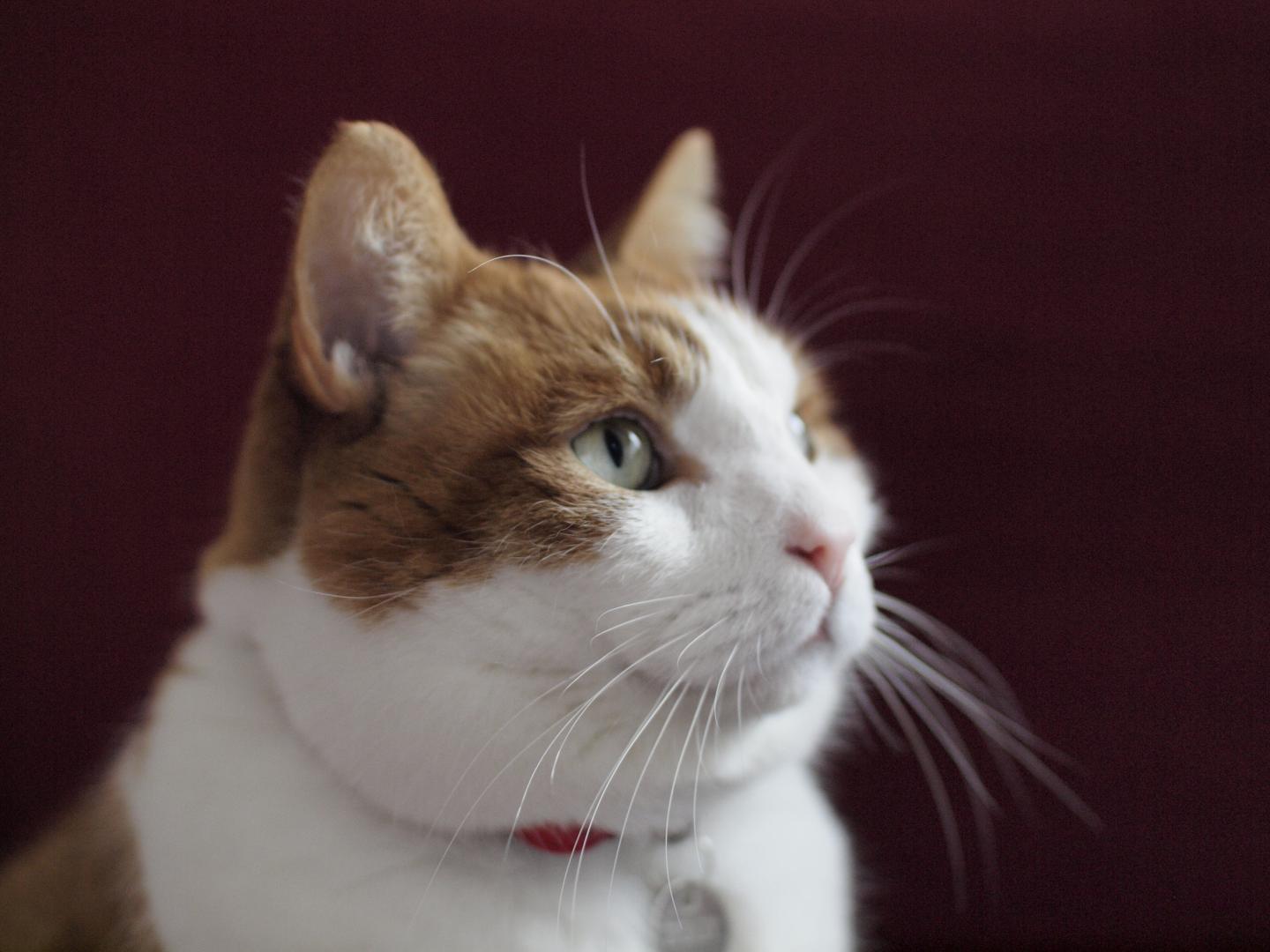 Cats are increasingly earning themselves a reputation as wildlife killers with estimates of animals killed every year by domestic cats in the UK numbering into the millions. This new study on the attitudes of cat owners suggests that proposals to keep cats indoors in order to preserve wildlife would not be well received.
The researchers studied cats from two UK villages, Mawnan Smith in Cornwall and Thornhill near Stirling. They found that although cat owners were broadly aware of whether their cat was predatory or not, those with a predatory cat had little idea of how many prey items it typically caught.
Regardless of the amount of prey returned by their cats, the majority of cat owners did not agree that cats are harmful to wildlife and were against suggestions that they should keep their cat inside as a control measure. They were however willing to consider neutering which is generally associated with cat welfare.
The results, which are published in Ecology and Evolution, indicate that management options to control cat predation are likely to be unsuccessful unless they focus on cat welfare.
Dr Jenni McDonald from the Centre for Ecology and Conservation at the University of Exeter's Penryn Campus in Cornwall said: "Our study shows that cat owners do not accept that cats are a threat to wildlife, and oppose management strategies with the exception of neutering. There is a clear need to directly address the perceptions and opinions of cat owners.
"If we are to successfully reduce the number of wildlife deaths caused by domestic cats, the study suggests that we should use cat welfare as a method of encouraging cat owners to get involved."
Co-author Professor Matthew Evans, Professor of Ecology at Queen Mary University of London, said: "In this paper we examined how aware cat owners were of the predatory behaviour of their pet. Owners proved to be remarkably unaware of the predatory behaviour of their cat, they also did not agree with any measures that might limit the impact that cats have on local wildlife. This study illustrates how difficult it would be to change the behaviour of cat owners if they are both unaware of how many animals are killed by their pet and resistant to control measures. This presents conservationists who might be attempting to reduce cat predation with serious difficulties, as owners disassociate themselves from any conservation impacts of their cat and take the view that cat predation is a natural part of the ecosystem."
A total of 58 households, with 86 cats, took part in the study. Owners' views regarding their cats' predatory behaviour was assessed by comparing predictions of the number of prey their cat returns with the actual numbers bought home. A questionnaire was given to 45 owners at Mawnan Smith to determine whether the predatory behaviour of cats influences the attitudes of their owners.
In the UK, 23% of households share a population of over ten million domestic cats.
Previous studies have shown that although the majority of cats only return a small amount of prey, one or two items per month, it is the cumulative effect of high densities of cats that is likely to have an overall negative effect on the environment.
###
Reconciling actual and perceived rates of predation by domestic cats by Jennifer L. McDonald, Mairead Maclean, Matthew R. Evans and Dave J. Hodgson is published in Ecology and Evolution.
Contact
University of Exeter Press Office
+44(0)1392 722 062 / +44(0)7827 309 332
Twitter: @UoE_ScienceNews
For urgent enquiries outside normal office hours please ring +44(0)7867 536 750 or email pressoffice@exeter.ac.uk
About the University of Exeter
The University of Exeter is a Russell Group university and in the top one percent of institutions globally. It combines world-class research with very high levels of student satisfaction. Exeter has over 19,000 students and is ranked 7th in The Times and The Sunday Times Good University Guide league table, 10th in The Complete University Guide and 9th in the Guardian University Guide 2015. In the 2014 Research Excellence Framework (REF), the University ranked 16th nationally, with 98% of its research rated as being of international quality. Exeter was The Sunday Times University of the Year 2012-13.
The University has four campuses. The Streatham and St Luke's campuses are in Exeter and there are two campuses in Cornwall, Penryn and Truro. The 2014-2015 academic year marks the 10-year anniversary of the two Cornwall campuses. In a pioneering arrangement in the UK, the Penryn Campus is jointly owned and managed with Falmouth University. At the campus, University of Exeter students can study programmes in the following areas: Animal Behaviour, Conservation Biology and Ecology, English, Environmental Science, Evolutionary Biology, Geography, Geology, History, Human Sciences, Marine Biology, Mining and Minerals Engineering, Politics and International Relations, Renewable Energy and Zoology.
The University has invested strategically to deliver more than £350 million worth of new facilities across its campuses in the past few years; including landmark new student services centres - the Forum in Exeter and The Exchange at Penryn - together with world-class new facilities for Biosciences, the Business School and the Environment and Sustainability Institute. There are plans for another £330 million of investment between now and 2016.
http://www.exeter.ac.uk/cornwall
About the University of Exeter's Centre for Ecology and Conservation (CEC)
Staff at the Centre for Ecology and Conservation, based on the Penryn Campus, undertake cutting-edge research that focusses on whole organism biology. The CEC has three interlinked research groups: Behaviour, Ecology and Conservation, and Evolution which constitute 40 academics and over 100 early career researchers. It engages widely with businesses, charities and government agencies and organisations in Cornwall, the Isles of Scilly and beyond to translate its research into societal impact. Staff at the CEC deliver educational programs to some 500 undergraduate and 100 postgraduate students.
A new £5.5 million Science and Engineering Research Support Facility (SERSF) is currently under construction at the Penryn Campus. The facility will bring pioneering business, science and engineering together and will provide space for the growing CEC alongside the University of Exeter Business School, which is expanding into Cornwall, and the University's Marine Renewables team.
The University of Exeter and Falmouth University are founding partners in the Combined Universities in Cornwall (CUC), a unique collaboration between six universities and colleges to promote regional economic regeneration through Higher Education, funded mainly by the European Union (Objective One and Convergence), the South West Regional Development Agency and the Higher Education Funding Council for England, with support from Cornwall Council.
http://biosciences.exeter.ac.uk/cec/
---
Journal
Ecology and Evolution