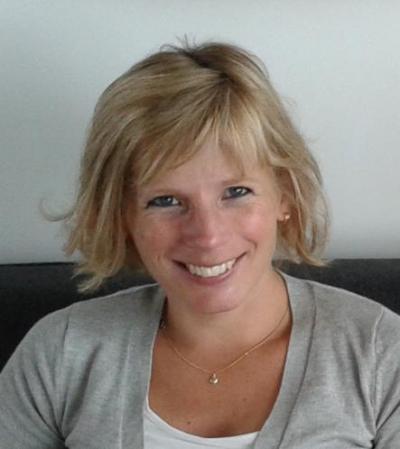 While a rise in cesarean section (C-section) delivery rates due to breech presentation has improved neonatal outcome, 40% of term breech deliveries in the Netherlands are planned vaginal deliveries. According to a new Dutch study that is published today in Acta Obstetricia et Gynecologica Scandinavica, a journal of the Nordic Federation of Societies of Obstetrics and Gynecology, there is a 10-fold increase in fetal mortality in vaginal delivery for breech presentation compared to elective C-section.
Up to 4% of deliveries are breech births—when the baby is delivered buttocks or feet first, instead of in the head-first position. A 2000 study by Hannah et al. was the largest, randomized controlled trial to examine the type of deliver on mother and infant outcomes. After the term breech trial reported a significant decrease in perinatal mortality among women who had a planned C-section compared to those opting for elective vaginal delivery, C-section rates increased dramatically.
In fact, medical evidence found that following publication of the term breech trial results, elective cesarean rates in Australia increased to 94% (2008) and in the Netherlands that rate rose from 50% to 78%. In the U.S., the overall cesarean rate climbed nearly 60% from 1996 to 2009 and in 2012 was at 33% of all deliveries according to the Centers for Disease Control and Prevention (CDC).
"As an obstetrician, ensuring the health and safety of the mother and infant during child birth is of the utmost importance," said lead study author Dr. Floortje Vlemmix from the Department of Obstetics and Gynecology, Academic Medical Center, University of Amsterdam in the Netherlands. "Our study focuses on understanding if the increase in ceseareans following the term breech study had any impact on neonatal outcomes."
For this retrospective study, researchers studied 58,320 women who had term breech deliveries at hospitals in the Netherland. The group included singleton term breech babies delivered between 37 and 42 weeks, but excluded infants who had any birth defects (congenital malformations) or stillbirths (antenatal death). Researchers used data from the Dutch national perinatal registry from 1999 to 2007, which includes 96% of all births in the Netherlands.
Findings indicate that elective C-section rates increased from 24% to 60%, resulting in a decrease of infant mortality from 1.3/1000 to 0.7/1000. Perinatal mortality remained the same in the group of planned vaginal deliveries. Researchers determined that there needed to be 338 cesareans to prevent one perinatal death. Further analysis could not identify pregnancy related factors that placed women at low versus high risk of poor neonatale outcome during vaginal breech birth.
"While elective C-section has improved neonatal outcomes there is still a good number of women who attempt vaginal birth," concludes Dr. Vlemmix. "Our findings suggest there is still room for improvement to prevent unnessary risk to the infant. We recommend using measures to turn the baby (external cephalic version) to prevent breech presentation at birth and counselling women who want to proceed with a vaginal breech birth."
###
This study is published in Acta Obstetricia et Gynecologica Scandinavica. Media wishing to receive a PDF of this article may contact sciencenewsroom@wiley.com
Full citation: "Term Breech Deliveries in The Netherlands: Did the Increased Caesarean Rate Affect Neonatal Outcome? A Population Based Cohort Study." Floortje Vlemmix, Lester Bergenhenegouwen, Jelle M. Schaaf, Sabine Ensing, Ageeth N. Rosman, Anita C.J. Ravelli, Joris A.M. van der Post, Arno Verhoeven, Gerard H. Visser, Ben Willem M. Mol and Marjolein Kok. Acta Obstetricia et Gynecologica Scandinavica; Published online: August 11, 2014 (DOI: 10.1111/aogs.12449)
URL Upon Publication: http://doi.wiley.com/10.1111/aogs.12449
Author Contact:
To arrange an interview with Dr. Floortje Vlemmix, please contact Mrs. Edith Gerritsma pers@amc.nl or at +31-20-5662929.
About the Journal
Acta Obstetricia et Gynecologica Scandinavica is the official scientific journal of the Nordic Federation of Societies of Obstetrics and Gynecology (NFOG). It is a clinically oriented journal that covers all aspects of obstetrics, gynecology and reproductive health, including perinatology, gynecologic endocrinology, female urology and gynecologic oncology. The journal is published in English and includes: editors´ messages, editorials, Acta commentaries, Acta reviews and original articles under the main categories of investigation, pregnancy, birth, fertility, infection, gynecology, gynecologic urology, oncology and surgery. The journal is published by Wiley on behalf of the NFOG. For more information, please visit http://wileyonlinelibrary.com/journal/aogs.
About Wiley
Wiley is a global provider of content-enabled solutions that improve outcomes in research, education, and professional practice. Our core businesses produce scientific, technical, medical, and scholarly journals, reference works, books, database services, and advertising; professional books, subscription products, certification and training services and online applications; and education content and services including integrated online teaching and learning resources for undergraduate and graduate students and lifelong learners.
Founded in 1807, John Wiley & Sons, Inc. (NYSE: JWa, JWb), has been a valued source of information and understanding for more than 200 years, helping people around the world meet their needs and fulfill their aspirations. Wiley and its acquired companies have published the works of more than 450 Nobel laureates in all categories: Literature, Economics, Physiology or Medicine, Physics, Chemistry, and Peace. Wiley's global headquarters are located in Hoboken, New Jersey, with operations in the U.S., Europe, Asia, Canada, and Australia. The Company's website can be accessed at http://www.wiley.com.
---
Journal
Acta Obstetricia Et Gynecologica Scandinavica