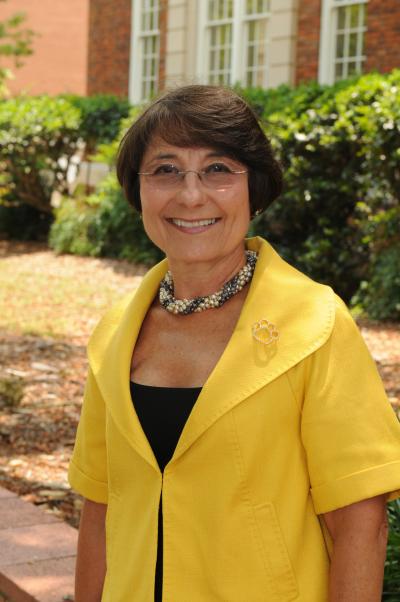 The U.S. Senate has confirmed the appointment of Esin Gulari, dean of the College of Engineering and Science at Clemson University, to serve on the National Science Board (NSB). President George W. Bush nominated Gulari for the post along with six other distinguished scientists.
"This is a tremendous honor for me as a scientist and an engineer," said Gulari. "On the NSB, I will be in a unique position to make contributions on a national level. I hope that my participation will bring distinction to the university and focus a national spotlight on Clemson, and more specifically, the exciting work going on in the College of Engineering and Science."
The National Science Board is an independent body of advisers to both the president and Congress on broad national policy issues related to science and engineering research and education. It also serves as an oversight body for the National Science Foundation. Members are drawn from industry and universities, representing a variety of science and engineering disciplines and geographic areas. Gulari was selected for her preeminence in research, education and public service. She will serve a six-year term to expire in May 2014.
"Congratulations to Dean Gulari," said Clemson President James F. Barker. "The caliber of this appointment to the highest science board in the country is a reflection of her expertise and talent as a scientist. Clemson University could not be more proud."
Gulari is the first woman to serve as dean of Clemson University's College of Engineering and Science and its nearly 5,000 students. The college includes 14 academic departments, 23 undergraduate and 45 graduate degree programs and 11 research centers, including the Clemson University International Center for Automotive Research (CU-ICAR).
Since coming to Clemson in June 2006, Gulari has created two new units within the college. The first is the School of Computing, which has the mission to prepare students for all aspects of computing as part of a universitywide emphasis on information technology and high-performance computing. The aim is to allow for rapid development of emerging, interdisciplinary research and academic programs. The department of engineering and science education is the second unit established and is designed to improve the educational methods and pedagogy of teaching science and engineering at the university level and to reach out to K-12 education with innovative strategies in math, science and engineering.
Prior to becoming dean, Gulari served as professor and chairwoman of the chemical engineering and materials science department at Wayne State University. She has private-sector experience having served as chief technology officer of nanoSEC, a startup company formed to manufacture and market nanocomposites produced using supercritical fluid processing.
From 2000 to 2004, Gulari served at the National Science Foundation, where she was director of the Chemical and Transport Systems Division in the Engineering Directorate, and during most of that time as acting assistant director for the Engineering Directorate.
Other National Science Board nominees include: France Córdova, president, Purdue University; Bud Peterson, chancellor, University of Colorado, Boulder; and Diane L. Souvaine, professor and chairwoman, department of computer science, Tufts University. The following board members were re-nominated to serve a second term: Barry Barish, professor of physics emeritus and director, LIGO Laboratory, California Institute of Technology; Ray Bowen, president emeritus, Texas A&M University; and Douglas Randall, professor and Thomas Jefferson Fellow, University of Missouri, Columbia.
###
---