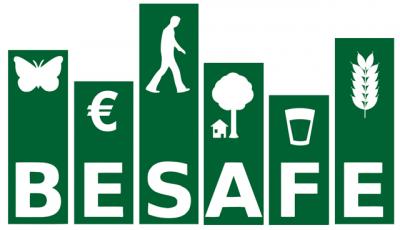 An international consortium of 15 institutions from 12 European countries (Austria, Belgium, Bulgaria, Denmark, Finland, Germany, Hungary, Norway, Romania, Sweden, The Netherlands, UK) has started the new research project called BESAFE. The name stands for 'Biodiversity and Ecosystem Services: Arguments for our Future Environment' and focuses on the effectiveness of arguments used for biodiversity protection at different governance levels.
The project will use case studies to investigate how much importance people attribute to alternative arguments for the protection of biodiversity and in particular how this relates to ecosystem services. It will also examine the interactions of environmental protection policies between governance levels and will consider the contribution that valuing ecosystem services can make in demonstrating the value of biodiversity. The results will provide guidance on the effectiveness of alternative arguments for formulating biodiversity protection strategies applied at the level of the EU and member countries.
"Humankind has used biodiversity and the ecosystem services associated with it, such as the provision of water, food and wood, pollination, and beautiful landscapes from the beginning of its existence. Ecosystem services are provided to people for free, but they have their price, which can be measured in both monetary and non-monetary (intrinsic) values, such as aesthetics, recreation and others. People need to realize that other, not so evident values are of the same crucial importance to humankind as the direct usage of natural resources. There is an urgent need to find the right arguments to protect biodiversity and to implement them at various governance levels" commented the project coordinator Rob Bugter of the Dutch research institute Alterra (info on the project available here soon: http://www.alterra.wur.nl).
###
Additional information:
Rob Bugter will be leading a team of more than 40 biodiversity experts, ecologists, social scientists, economists and philosophers. The project has been granted total funding of 3 009 973 € under the EC FP7 funding scheme ENV.2011.2.1.4-3: Improved comprehension of the utility of the concepts of value of biodiversity. It will run until August 2015.
The project launch will take place at the start of the BESAFE kick-off meeting on Monday, the 7th of November 2011, 13:00, at Lumen 1, Alterra, Wageningen.
Posted by Pensoft Publishers.
---