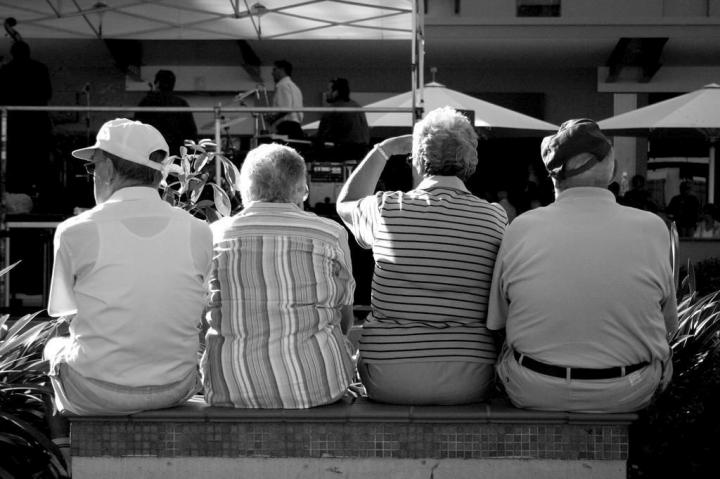 Older adults who have acquired positive beliefs about old age from their surrounding culture are less likely to develop dementia, according to a study published February 7, 2018 in the open-access journal PLOS ONE by Becca Levy from the Yale School of Public Health, USA, and colleagues.
The E4 variant of the gene APOE has previously been identified as a high risk factor for dementia. However, only 47% of APOE ?4 carriers develop dementia. The reason the remaining 53% never develop dementia is unknown.
Levy and colleagues investigated whether culture-based age beliefs influence the risk of developing dementia among older people, including those who carry the high-risk gene variant. The researchers studied a group of 4,765 people, with an average age of 72 years, who were free of dementia at the start of the study. Twenty-six percent of the participants in the study were carriers of APOE E4.
Over the four-year study duration, the researchers found that APOE E4 carriers with positive beliefs about aging had a 2.7% risk of developing dementia, compared to a 6.1% risk for those with negative beliefs about aging.
"We found that positive age beliefs can reduce the risk of one of the most established genetic risk factors of dementia," said lead author Becca Levy. "This makes a case for implementing a public health campaign against ageism and negative age beliefs."
Adapted from a press release provided by Yale School of Public Health.
###
In your coverage please use this URL to provide access to the freely available article in PLOS ONE: http://journals.plos.org/plosone/article?id=10.1371/journal.pone.0191004
Citation: Levy BR, Slade MD, Pietrzak RH, Ferrucci L (2018) Positive age beliefs protect against dementia even among elders with high-risk gene. PLoS ONE 13(2): e0191004. https://doi.org/10.1371/journal.pone.0191004
Funding: This study was supported by a National Institute on Aging grant (U01AG032284-05A1) to BL, MS RP and LF. The funders had no role in study design, data collection and analysis, decision to publish, or preparation of the manuscript.
Competing Interests: The authors have declared that no competing interests exist.
---