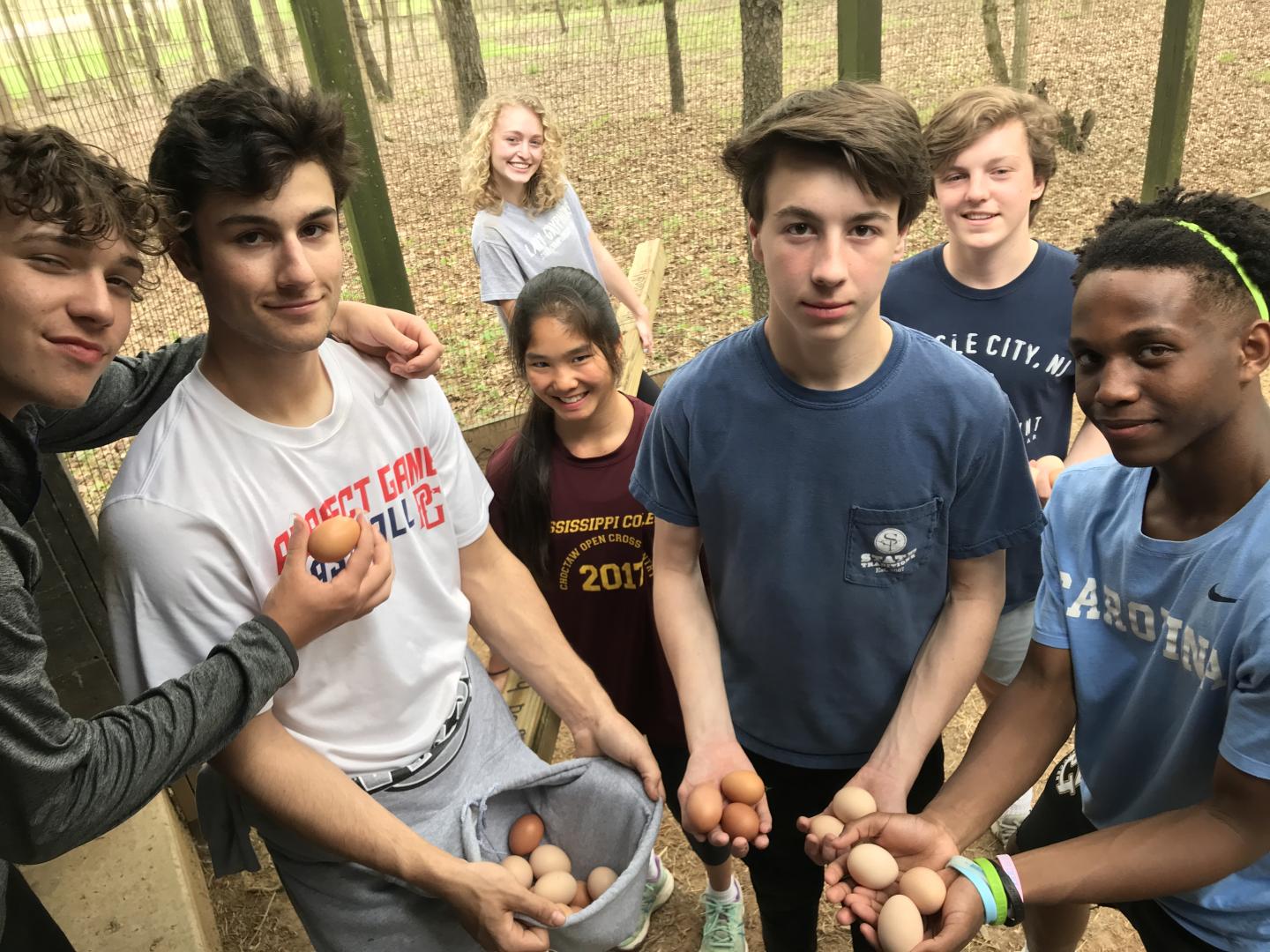 KNOXVILLE, Tenn. - The University of Tennessee Institute of Agriculture has received a $1 million challenge grant from FedEx Corp. towards the establishment of a STEM (Science, Technology, Engineering, and Math) Education Center at Lone Oaks Farm. The site is designed to provide youth education and 4-H activities in West Tennessee, but many programs will be available to youth from throughout the Mid South. The gift from FedEx is contingent on Lone Oaks Farm meeting its fundraising goal by raising other support from businesses, foundations and individuals.
The proposed STEM Education Center at Lone Oaks Farm will be a central hub for all youth groups visiting the farm for day and overnight experiences. The center will consist of an instructional facility, demonstration farm and overnight lodging for 64 students. During their visit, students will learn about cutting-edge technology like GIS, drones and genetic technology, while at the same time providing outdoor experiences like stargazing and nature walks. While these experiences will connect students to agriculture and natural resources, the larger goal is to ignite excitement and enthusiasm about STEM, regardless of which field of study a student pursues.
"With the support of FedEx and other donors, Lone Oaks Farm will become nationally and internationally recognized as a premier facility where STEM education, agriculture, science, conservation, community development and recreation overlap to create a place truly like no other," said Tim Cross, chancellor of the University of Tennessee Institute of Agriculture.
The University of Tennessee secured the 1,200 acres of farm property, located in Hardeman County, in 2015 with the intent of building a premier youth and adult education center, and a host site for the Tennessee 4-H program. Lone Oaks Farm has since then hosted more than 2,500 students from 15 counties in West Tennessee, providing a superior environment for STEM education.
"The goal is to create programs at Lone Oaks Farm that are academically rigorous, hands-on and fun, while also aligning with state learning standards in STEM," said Ron Blair, director of STEM education at Lone Oaks Farm. "This will enhance students' educational experiences while preparing them for STEM-related standardized testing."
If the challenge is achieved, the FedEx gift, along with the additional matching contributions, will allow Lone Oaks Farm to serve an estimated 30,000 students a year.
Those interested in participating in the matching gift should contact Michele Sides, director of advancement for the University of Tennessee Institute of Agriculture at 731-435-9665. For more information about Lone Oaks Farm, visit the website loneoaksfarm.com.
The University of Tennessee Institute of Agriculture celebrates 50 years of excellence in providing Real. Life. Solutions. through teaching, discovery and service. ag.tennessee.edu.
###
---