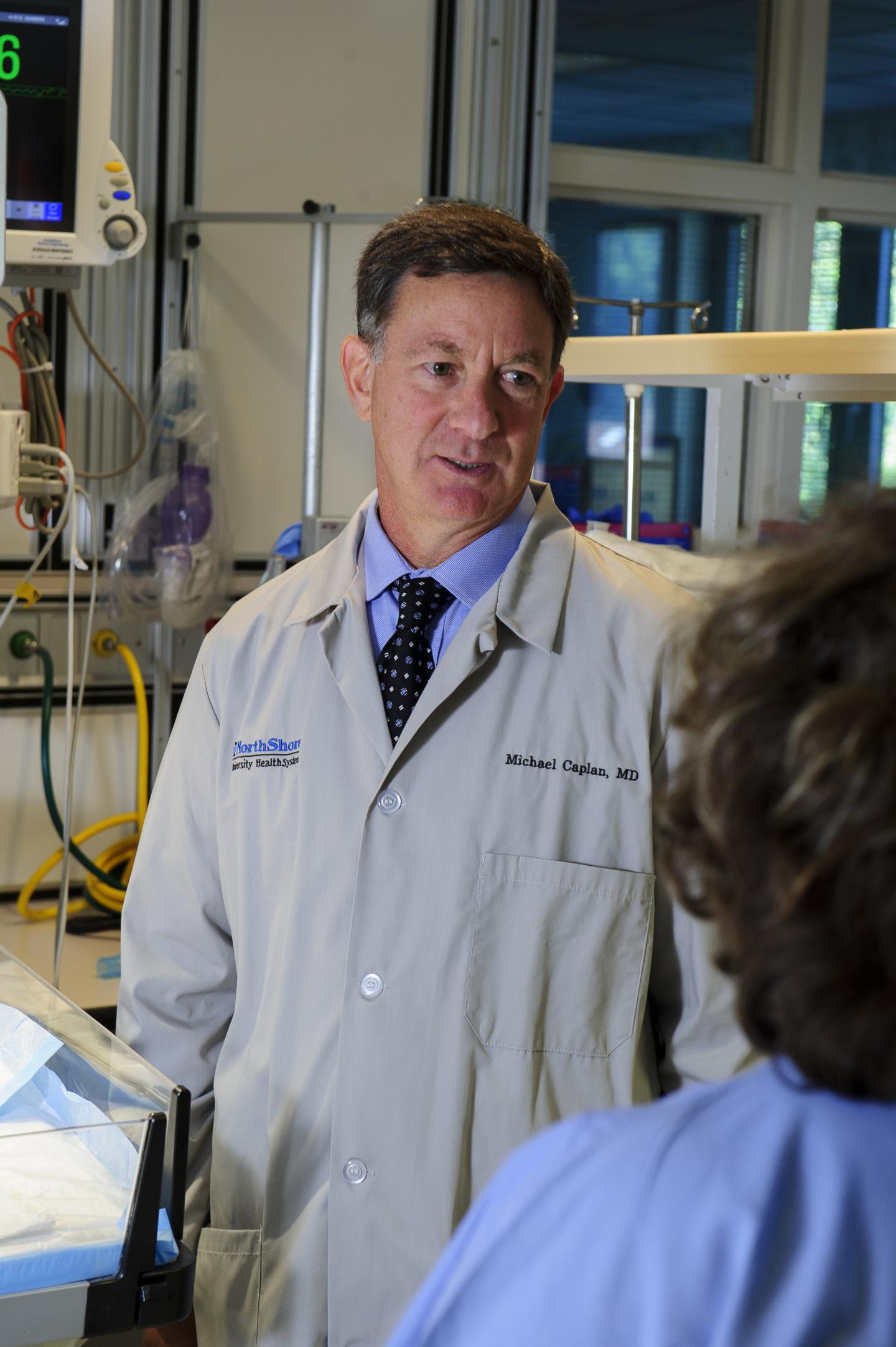 Aliso Viejo, CA and Evanston, IL (September 12, 2017): Ambry Genetics (Ambry), a leading clinical genetics-testing lab, and NorthShore University HealthSystem's (NorthShore) Center for Personalized Medicine announced today that they will be partnering to offer genetic testing and innovative research in a step towards advancing precision medicine in preventive care.
Ambry is collaborating with NorthShore's Genomic Health Initiative (GHI) by performing Whole Exome Sequencing (WES) on 10,000 enrolled patients and compiling their sequencing data and electronic medical record (EMR) data in an IRB-approved (internal review board) study. GHI is a comprehensive genomic research program designed to investigate genetic variations (DNA mutations) that may contribute to certain conditions affecting NorthShore patients. The results of these analyses may lead to new insights into the relationship between genetic variation and disease.
"Preventing and managing disease through scientific excellence and high-quality care is the cornerstone of this partnership," said Dr. Aaron Elliott, Ph.D., Chief Executive Officer, Ambry Genetics. "NorthShore and Ambry share the same patient-first philosophy and focus on scientific innovation to improve the future of healthcare."
This partnership brings a paradigm shift regarding the role hospitals play in the future of genomic medicine. The collaboration's aim is to empower clinicians with world-class diagnostic tools and data interpretation to galvanize a new era of precision medicine that can be a blueprint for hospitals broadly. The collaboration centers on NorthShore's advanced EMR system integration and the dissemination and coordination of genetic testing to health care providers, from primary care to obstetrician gynecologists to cardiologists. When appropriate, cases will be referred to NorthShore's extensive network of sub-specialized genetic counseling clinics.
"We are very excited to partner with Ambry Genetics," says Michael Caplan, M.D., Chief Scientific Officer, NorthShore University HealthSystem. "This collaboration will help advance healthcare and equip clinicians caring for a patient with the most precise, up-to-date treatment information."
With a prevention-minded approach, another initiative of the partnership is to implement and utilize a genetic risk score (GRS), which summarizes a person's genetic predisposition to disease using aggregated data from multiple risk variants. The GRS test was developed by NorthShore researcher Jianfeng Xu, DrPH, in order to provide primary care physicians with a quantitative tool to better understand and stratify risk of disease. The initial focus is to offer the GRS test for prostate cancer and then expand to other conditions.
NorthShore's Center for Personalized Medicine encompasses one of the most comprehensive personalized medicine programs in the country, offering specialized clinics for conditions such as Alzheimer's, cancer and heart disease. The Center is committed to developing and implementing technological solutions to fast-track important findings from the lab to the patient bedside. Ambry Genetics brings scientific innovation and a comprehensive suite of genetic testing solutions, technology and experience to produce the most accurate results. As a market leader known for its high-quality testing since 1999 and with one million genetic tests under its belt, Ambry has identified more than 45,000 mutations in at least 500 different genes. Together, NorthShore and Ambry will merge their clinical and research efforts and expertise to advance personalized medicine, and bring life-giving options to patients.
###
About NorthShore University HealthSystem
NorthShore University HealthSystem is an integrated healthcare delivery system consistently ranked as a Top 15 Teaching Hospital in the U.S. The NorthShore system, headquartered in Evanston, IL, includes four hospitals - Evanston, Glenbrook, Highland Park and Skokie. NorthShore also includes a 900 physician multispecialty group practice, NorthShore Medical Group, located in over 100 locations in the Chicagoland area. NorthShore is a Magnet recognized organization, the first in Illinois to receive this prestigious honor as an entire system that demonstrates excellence in nursing and high standards in patient care. The system also supports the NorthShore Research Institute; the NorthShore Foundation; and the NorthShore Home & Hospice Services. In addition to launching Be Well Lake County, a community health initiative committed to providing greater access to comprehensive care, NorthShore contributes more than $210 million in charitable care and services to the communities it serves. http://www.northshore.org.
About Ambry
Since 1999, Ambry's mission has remained focused on understanding disease so cures can come faster. Today, Ambry remains unwavering in its commitment to being tough, innovative, committed to quality and, most of all, focused to do what is right for patient care. For more information on Ambry's full suite of genetic testing, and research projects, please visit: http://www.ambrygen.com.
CONTACTS
Colette Urban, Director, Public Relations
NorthShore University HealthSystem
Phone: 847.570.3144
Email: curban@northshore.org
Aaron Schmidt, Sr. Manager, Communications
Ambry Genetics
Phone: 949.457.4679
Email: aschmidt@ambrygen.com
---