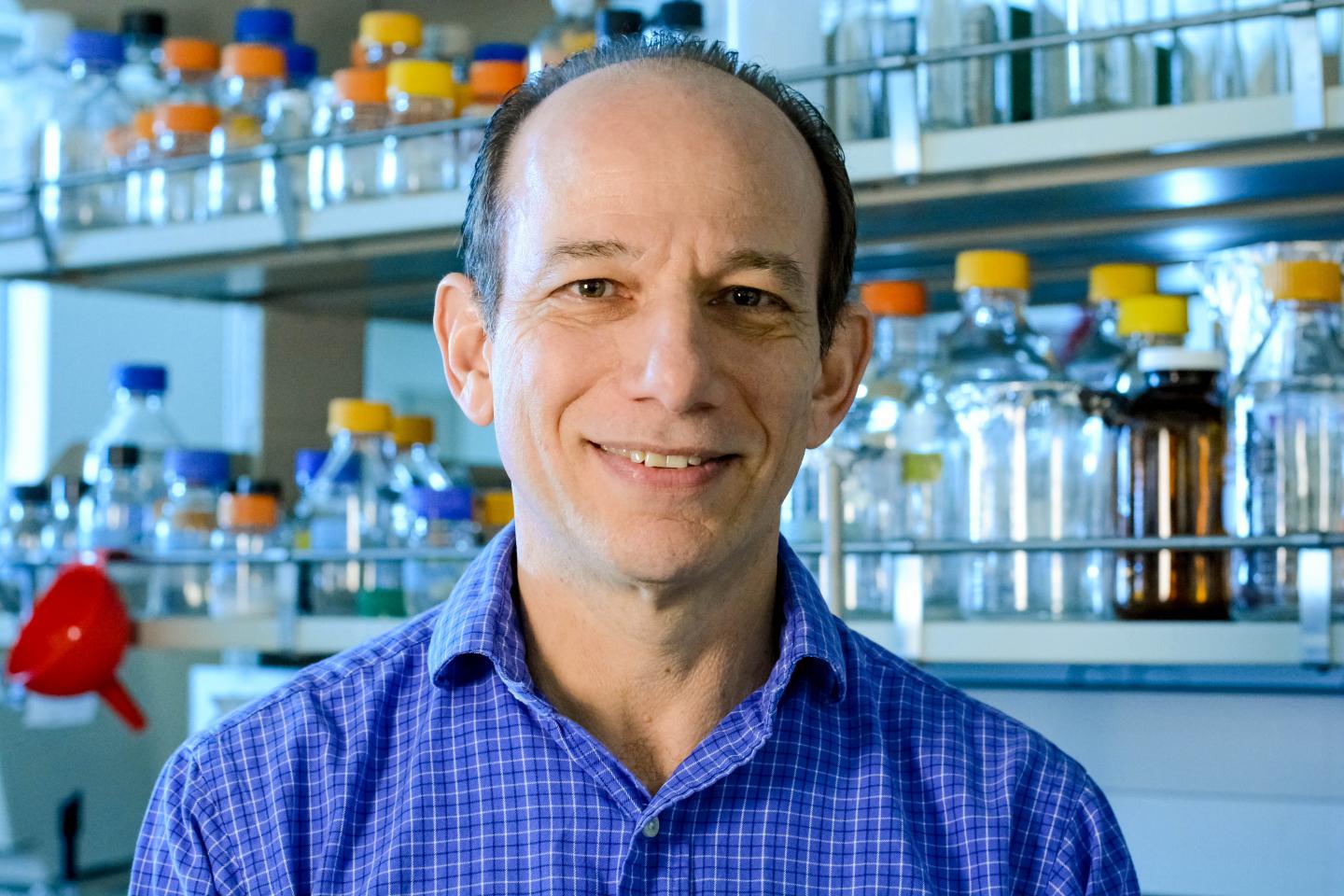 Metastasis - the spread of cancer - often is considered the deadliest aspect of solid tumors. A leading scientist at Florida Atlantic University has been working to identify what contributes to the ability of tumor cells to move through the body and find other places to "set up shop." He has identified a number of enzymes that he believes are responsible for this process and is working to develop novel compounds to slow down this spreading aspect of cancer. Currently, there is a great need to find new and effective compounds to target these enzymes.
To continue research on the use of chemical approaches to better understand cancer progression and to develop novel anti-cancer therapeutic agents, Gregg B. Fields, Ph.D., principal investigator, a professor and chair of the Department of Chemistry and Biochemistry, and director of the Center for Molecular Biology and Biotechnology in FAU's Charles E. Schmidt College of Science received a three-year grant of $708,044 from the Florida Department of Health's James and Esther King Biomedical Research Program.
In keeping with the James and Esther King Biomedical Research Program's goal of treating tobacco-related cancers, Fields will focus his research on melanoma and breast cancer. Smoking is associated with an increased risk of melanoma, breast cancer as well as a number of other forms of cancer.
"For almost 20 years, we have focused our research on understanding the mechanistic underpinnings of these enzymes - how they work, how they behave, and how effective they are in helping tumor cells spread," said Fields. "Now that we have reached a point where we have high confidence in terms of the importance of these enzymes in tumor growth, we will shift our focus on how to stop metastasis in this new study."
The Florida Department of Health grant will enable Fields and his collaborators to develop new types of compounds that will specifically inhibit these enzymes, which have been shown to play a critical role in how cancer spreads. In addition, the method employed by the researchers to develop these new compounds will have applications for many other targets.
"By the end of this three-year grant, we hope to have developed some very good compounds that we will be able to move into preclinical trials for further studies," said Fields.
For the project, Fields is collaborating with Thomas Kodadek, Ph.D., scientific advisory board chair and founder of Deluge Biotechnologies, a local spinoff company from Scripps Florida. Kodadek has been collaborating with FAU for several years on new approaches to creating chemical compounds.
In 2018, the American Cancer Society estimates that about 91,270 new cases of melanoma will be diagnosed and approximately 9,320 Americans will die from this form of cancer. The rates of melanoma have been rising for the last 30 years. According to the Centers for Disease Control and Prevention, not counting for some kinds of skin cancer, breast cancer in the United States is the most common cancer in women regardless of race or ethnicity. It is the most common cause of death among Hispanic women and the second most common cause of death among white, black, Asian/Pacific Islander and American Indian/Alaska Native women.
"Cases of melanoma and breast cancer continue to rise and affect hundreds and thousands of people around the world each year," said Ata Sarajedini, Ph.D., dean of FAU's College of Science. "This important grant awarded to Dr. Fields from the Florida Department of Health will enable him to continue his novel approach for developing new compounds to specifically target enzymes that are responsible for the spread of cancer."
Fields also is a fellow of the National Academy of Inventors and a fellow of the American Association for the Advancement of Science. He holds six U.S. patents and has three applications under review. Technology he has developed has resulted in three commercial products currently sold by five different companies. He has authored or coauthored more than 260 scientific publications and has presented more than 190 invited lectures.
###
About Florida Atlantic University:
Florida Atlantic University, established in 1961, officially opened its doors in 1964 as the fifth public university in Florida. Today, the University, with an annual economic impact of $6.3 billion, serves more than 30,000 undergraduate and graduate students at sites throughout its six-county service region in southeast Florida. FAU's world-class teaching and research faculty serves students through 10 colleges: the Dorothy F. Schmidt College of Arts and Letters, the College of Business, the College for Design and Social Inquiry, the College of Education, the College of Engineering and Computer Science, the Graduate College, the Harriet L. Wilkes Honors College, the Charles E. Schmidt College of Medicine, the Christine E. Lynn College of Nursing and the Charles E. Schmidt College of Science. FAU is ranked as a High Research Activity institution by the Carnegie Foundation for the Advancement of Teaching. The University is placing special focus on the rapid development of critical areas that form the basis of its strategic plan: Healthy aging, biotech, coastal and marine issues, neuroscience, regenerative medicine, informatics, lifespan and the environment. These areas provide opportunities for faculty and students to build upon FAU's existing strengths in research and scholarship. For more information, visit http://www.fau.edu.
---