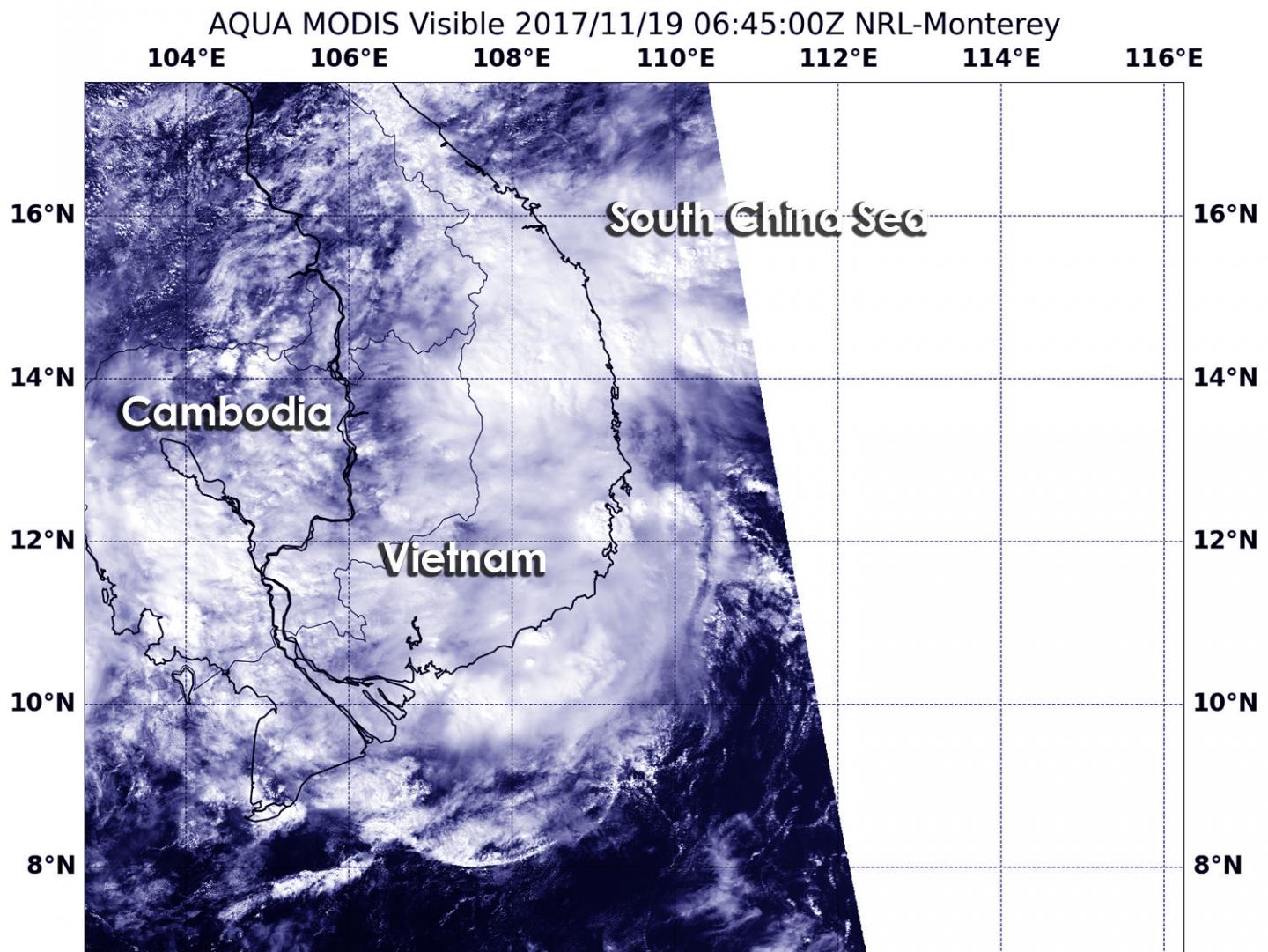 Tropical Depression Kirogi made landfall in southeastern Vietnam on Nov. 19 and NASA's Aqua satellite passed over the storm as it was dissipating over land.
Kirogi made landfall at 1 a.m. EST (0600 UTC) on Sunday, Nov. 19 approximately 30 nautical miles south-southwest of Cam Ranh Bay, which reported maximum sustained surface winds of 20 knots with minimum sea level pressure near 1006 millibars.
At that time, Kirogi was located approximately 142 nautical miles east-northeast of Ho Chi Minh City, Vietnam. Kirogi had tracked west-northwestward at 15 knots and had maximum sustained winds near 30 knots (34.5 mph/55.5 kph).
Forty-five minutes after landfall, NASA's Aqua satellite passed over the depression and the Moderate Resolution Imaging Spectroradiometer captured a visible image of the storm. The MODIS image showed the storm's clouds over southern Vietnam and Cambodia. Animated multispectral satellite imagery depicts a rapidly-weakening, exposed low-level circulation center with flaring deep convection.
Kirogi was tracking west-northwestward into Cambodia and toward the Gulf of Thailand. Joint Typhoon Warning Center issued the final advisory on Nov. 19 as the depression dissipated late in the day on Nov. 19.
###
---