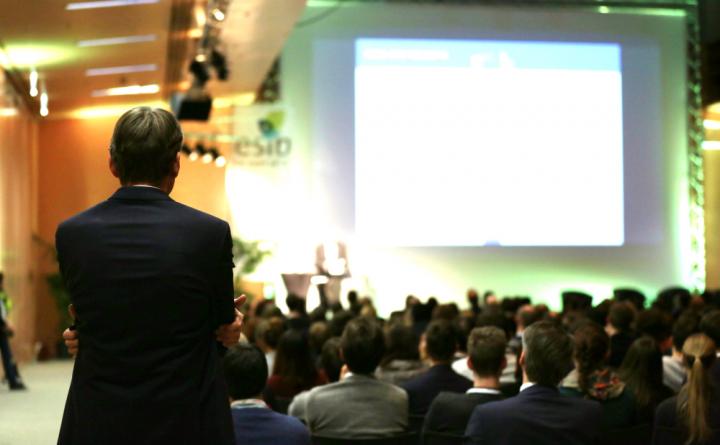 If there were no biotechnology, the world would stand still. "Biotechnologically derived drugs dominate therapy with eight of the top ten best-selling drugs are produced using biotech methods," says Prof. Nigel Titchener-Hooker from the University College London. The European Union is funding research projects in bio-economy with 3.8 Bio Euro in the Horizon2020 program. Additionally, 3.7 Bio Euro are mobilized to drive the biobased value chain through funding public-private-partnerships within the European Bioconsortium between 2014 and 2020, states Dirk Carrez, director of the European Bioconsortium.
Based on huge funding and investments, the world of biotechnology moves quickly forward. New technologies help the industry saving production costs and shorten development times. Using ultra scale-down technologies like tangential flow microfiltration and tangential flow chromatography, process times could be decreased from five hours to minutes. Perfusion systems reduce costs of goods for about 20 % compared to traditional (but still more stable) fed-batch systems, so Hooker-Titchener who believes that personalized medicine will be available by 2025 despite problems with clinical studies and approvals.
As most highly valuable therapeutics are manufactured using CHO cells (Chinese hamster ovary cells), improving these systems is a top priority of the pharmaceutical industry. According to Helene Faustrup Kildegaard from Novo Nordisk, traditional technologies like random integration, down-regulation using RNAs, or knockout via mutagenesis are currently replaced by the CRISPR/CAS approach that helps shorten the cell line development from one year to three months. "We need more than CRISPR like genome stability or an optimization of genome editing," says Faustrup Kildegaard. Rainer Schneider, a key researcher of the Austrian Centre of Industrial Biotechnology, presented more solutions in another way. He talked about his in-vivo evolution and selection system for E. coli with an "extremely large mutation spectrum" that allows selection overnight with only variants with god stability surviving. Scheider pointed out that even a microbial antibody production would be possible.
However, severe challenges are appearing on the scientific horizon. Prof. Huimin Zhao from the University of Illinois showed a fully automatized and dehumanized laboratory where a robot is transferring probes from one machine to the other. "In the future, we will see fast, automated systems for a fast discovery of new products from known or new sequence information. We want to move quickly from a sequence to a product," says Zhao. Thinking one step further, smart computers will analyze upcoming (big) data and define new work for robots that perform all experiments. As high-performance computers are yet able to assess scientific publications -- IBM-Watson already saved and evaluated millions of papers as general manager Davin Kenny mentioned in the Fortune Magazine recently - maybe there won't be much room left for scientists in future.
###
Find more information about the European Summit of Industrial Biotechnology 2016 including summaries of the sessions (about protein design, modeling, translation, highly valuable sugar molecules, synthetic biology and more) is available at http://www.esib.at.
The European Summit of Industrial Biotechnology (ESIB) was organized by the Austrian Centre of Industrial Biotechnology (acib), an international Research Centre for Industrial Biotechnology with locations in Vienna, Graz, Innsbruck, Tulln (A), Hamburg, Bielefeld (D), Pavia (I), Rzeszow (P) and Barcelona (E). Using the concepts of nature, acib-scientists replace traditional industrial methods with new, more economic and ecological technologies. http://www.acib.at
---